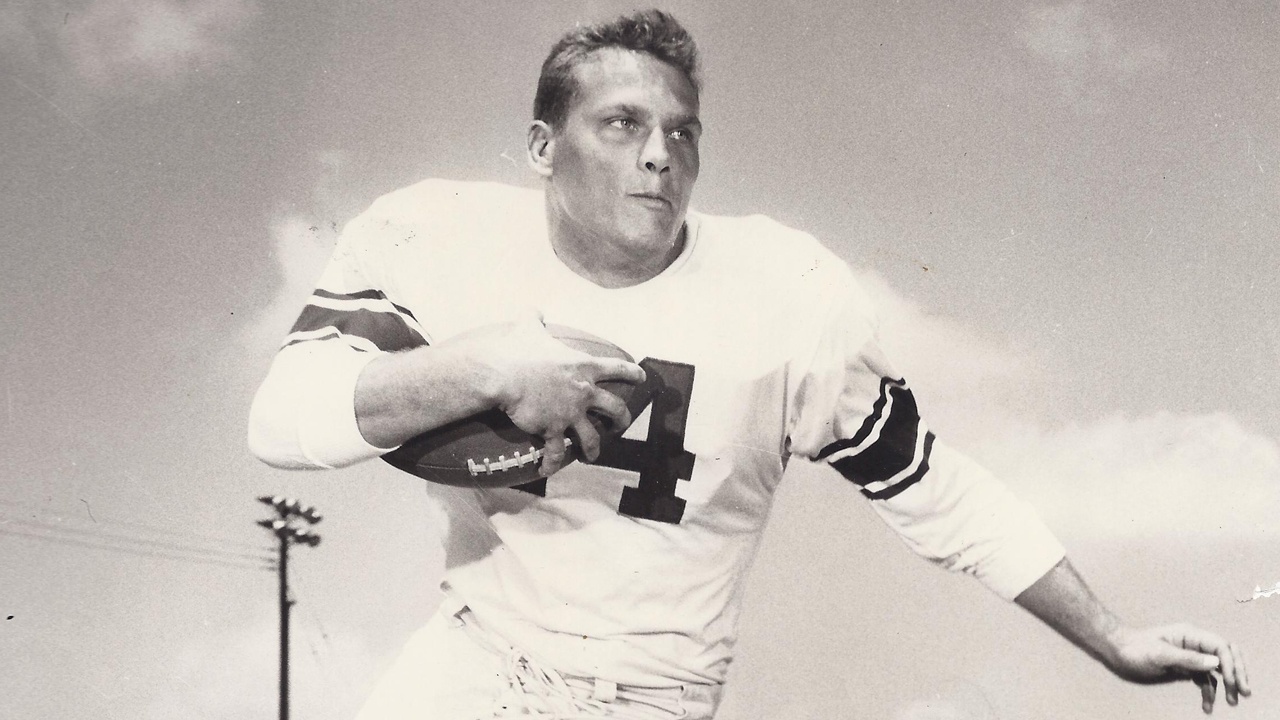 Texas A&M Football
Jimmy Wright remembers the life and career of teammate Charlie Krueger
---
Key notes from Jimmy Wright interview
Charlie Krueger was a super football player. He was more than tough. When people came to watch him play in 1956 and '57, they knew he was special.

He was the type of player that was durable and had contact on every play. He loved contact and never got hurt. He was the only one that got weights out of the weight room and put them under the stadium, starting his own little weight program. The rest of us would play basketball while he lifted weights.

I was close with Charlie cause we were some of the only guys out of 125 that were in the department of Ag Business. Charlie, Bobby Joe Conrad, John David Crow; every one of those guys played for a long time.

Charlie was the type of guy that was really quick. After his explosion of hitting the left tackle, he was gone. You never saw him sitting there watching the play. You always had to double team him.

Of course, he was all-pro for about four years and is in the Texas A&M Hall of Fame, the San Fransisco 49ers Hall of Fame, and College Football Hall of Fame.

He was an outstanding teammate. I watched him play in the NFL, and we always got together when we weren't busy. Charlie was upset not at A&M, or the students or the alumni, not because A&M was a military school, but because his teammates were leaving because of harsh practices. Targeting wasn't anything; they let you play football. The toughest team would win the fourth quarter. Luckily, Charlie came back. Thank goodness.

All these guys who are considered the best lineman of their time were not better than Charlie Krueger. I am going to miss him, and I know all of his teammates will as well.
Never miss the latest news from TexAgs!
Join our free email list