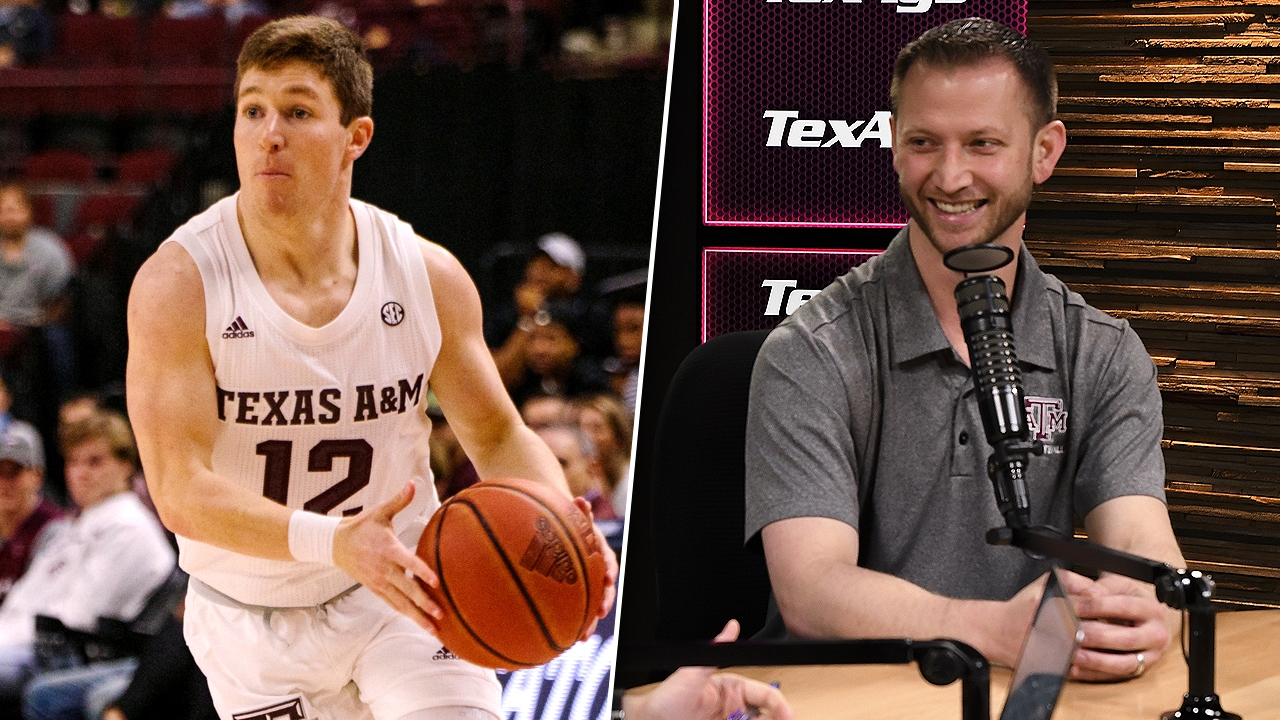 Texas A&M Basketball
Logan Lee & Mark French: Savion Flagg once again surging in February
---
Editor's Note: This interview was recorded before the announcement that Texas A&M's Saturday contest with Arkansas has been postponed.
---

Key notes from Mark French interview
The timing of this postponement is not ideal. You want to play those Vanderbilt games and the "lighter" games on the schedule. They played well vs. LSU and beat Kansas State. I'm sure they would've liked to have kept this momentum rolling rather than having to put things on hold.

Buzz thrives in chaos. When something like this happens, I bet he went up to his office and told his assistant, "Nobody comes in my office." He probably took a couple of hours to come up with a plan and then sent it out to his team. He definitely put a lot of thought into this. It's so important to him to handle situations like this in a measured way.

The Aggies had four guys in double-digits, scored 68 points, and played well on Saturday. I had no idea that no Texas A&M team had ever won in Manhatten. It's a good atmosphere, but I know Kansas State is down this year. However, it's good to get a win up there. It was definitely a good win over K-State. I just wish we could've played Vanderbilt this week.

It's critical to get Quenton Jackson back in rhythm. He only played 15 minutes vs. Kansas State. If Savion Flagg and Jay Jay Chandler can keep it going, that takes the pressure off of Q. When that happens, he can relax and play better. If we can get the pecking order right, his stats will increase more and more.

We're last in pace in the SEC. Our points for possession are 0.88 this season. We have some horses, but we need to let them run. You've seen Quenton, Jay Jay, and Savion benefit from a higher pace, and I think we need to keep it up.

Savion is super close with his family, and they play a big role in his life. He is a sweet, good-hearted kid. He wants to do right so badly that it becomes detrimental to him sometimes. I talked to him last night about what was going on with his game. He told me he has stopped caring so much and is letting it loose. You've seen him play better as a result. He accepts coaching, but sometimes you get to thinking too much. He is an incredible kid, and he's one of my best friends in the world. Savion is a good, down-to-earth, country boy from Alvin.

I hope Savion's February emergence continues for a third straight year. It seems like we're on the trajectory. I just want him to go out and play at a high-level. He just needs to not hesitate, go out there and be the alpha.

Some of my best moments from college are sitting in the bleachers after practice and talking about life with Savion. He wants to improve his family situation so badly that he puts all this pressure on himself. I want him to make good.

Gonzaga is like poetry in motion. They are unbelievable. I thought we were going to get Drew Timme, but Gonzaga swept in late. I hosted his visit, so I'm pissed about that. I thought we had won his mom over. Alabama is also fun to watch. It's good to see teams that aren't traditionally at the top of the sport competing. Those are probably my two favorite teams to watch in college basketball right now.
Never miss the latest news from TexAgs!
Join our free email list