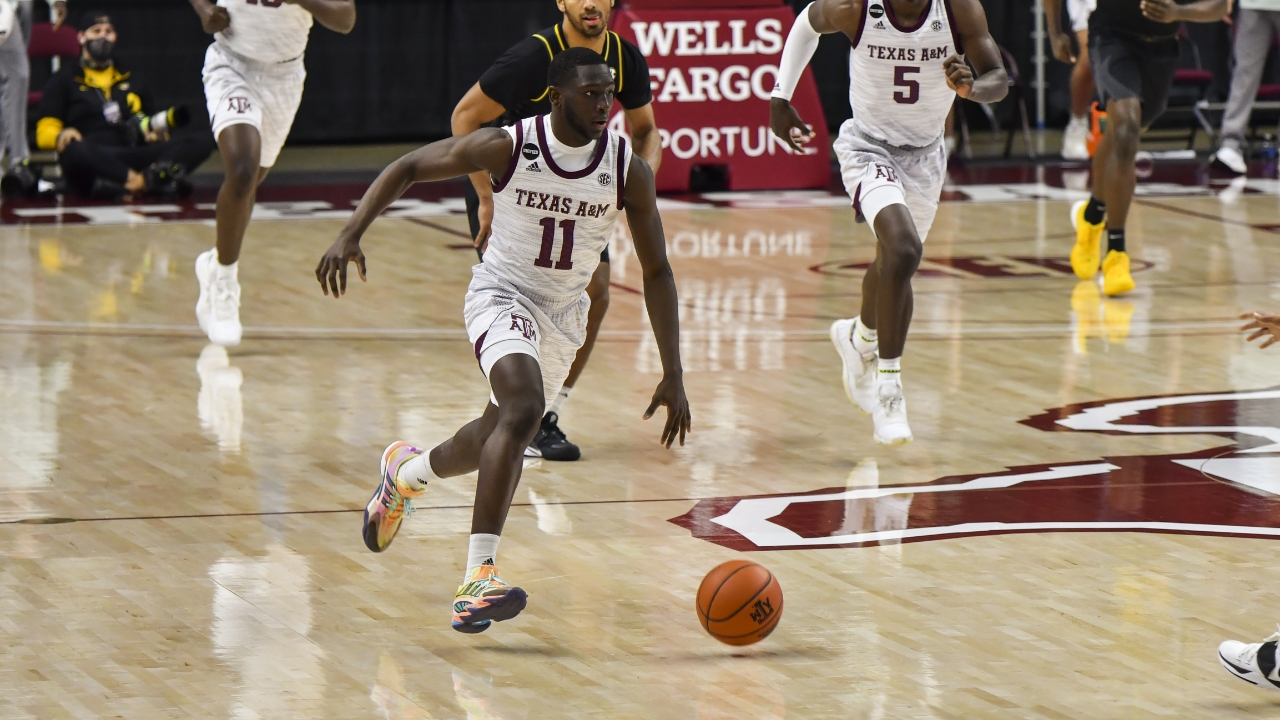 Photo by Jamie Maury, TexAgs
Texas A&M Basketball
Aggies must cook up some offensive magic to upset visiting Tigers
---
By trade, Buzz Williams is a basketball coach. He may need to be something of an alchemist to get Texas A&M (7-6, 2-5) out of a rut.
Alchemists were tasked with transforming lead into gold. Williams must figure a way to turn bricks into baskets when the Aggies face LSU (10-4, 5-3) Wednesday at 8 p.m. at Reed Arena.
The Aggies are the lowest-scoring and worst-shooting team in the Southeastern Conference. They've scored 56 points or less in six of their seven conference games. They've been so inaccurate Williams has said the goal is just to get the basketball on the rim — and he isn't being flippant.
"Categorically speaking, can we get the ball on the rim?" Williams said when asked the keys to upsetting LSU. "Hopefully, we can make some (shots). Is there any way we can force (LSU) into rotation so we can get some points from the free-throw line?
"In order for those things to happen, we can't turn the ball over at the rate that we are turning the ball over."
Williams has a point. As alarming as A&M's 42.4 shooting percentage is, its turnover rate is worse. A&M averages 16.5 turnovers per game to rank 318th in the nation.
Sophomore forward Emanuel Miller is doing yeoman's work inside to average 16.1 points. However, no other Aggie is averaging in double figures.
Further, the senior guard trio of Savion Flagg, Jay Jay Chandler and Quenton Jackson combined for zero points in a 61-50 loss to Ole Miss on Saturday. That is just not conducive to beating LSU, which averages 84.1 points.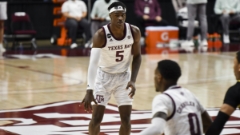 Jamie Maury, TexAgs
"Defensively, how can we force them to shoot as many contested threes and not give up layups and us not foul," Williams said. "Their personnel is as good as anybody in the country."
The Aggies learned that first hand in a 77-54 loss in Baton Rouge on Dec. 29.
In that game, LSU freshman guard Cameron Thompson hit five 3-pointers and scored 32 points. He was helped by junior forward Darius Days, who had 18 points.
Also, LSU forward Trendon Watford averages 18.7 points and guard Ja'Vonte Smart averages 14.2.
LSU comes into the game looking to break out of a rut of its own. The Tigers have lost their last two games. But one of those losses was to No. 18 Alabama. The other was at Kentucky. LSU scored 75 against Alabama and 69 against Kentucky.
The Aggies are among the best defensive teams in the country, so maybe they can slow down LSU.
It won't matter, though, unless they can create some gold on the offensive end.
Never miss the latest news from TexAgs!
Join our free email list
PRESENTED BY