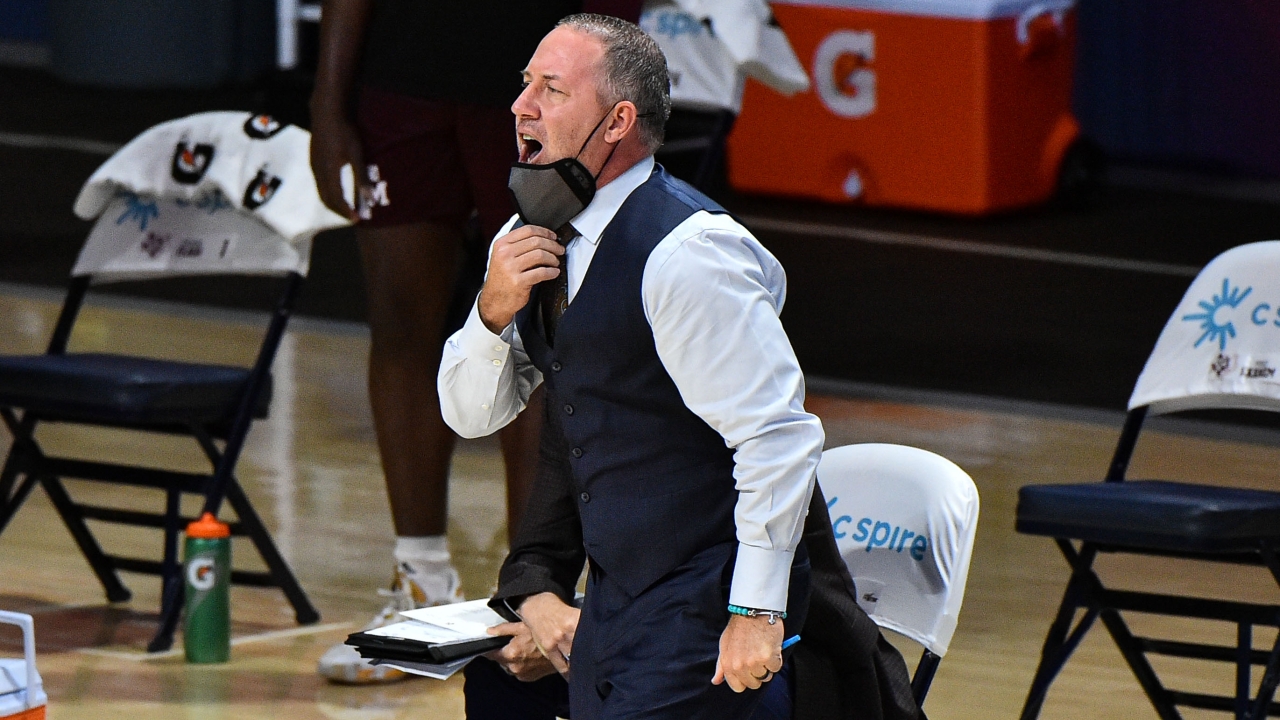 Photo by Justin Ford-USA TODAY Sports
Texas A&M Basketball
Buzz Williams discusses the turnover bug which continues to plague the Aggies
---
Key notes from Buzz Williams interview
I thought we did some good things on Saturday in Oxford. We only got beat on the glass by one. We defensively rebounded 72% of their shots, which was good. The thing that killed us was turnovers. We had 18 turnovers, 9 of them were live ball, and seven turned into transition baskets. It's the same message that I've been preaching; we have to find a way not to turn the ball over. I do, however, think we improved some other things.

We didn't score enough points. We need to get more shots to the rim to give us a chance. 25 percent of our points on the season coming into the game had come from the free-throw line, an outstanding number. What hurt us was we gave them 29 shots from the free-throw line. That's not our idea of winning basketball. You cant give them that many free points, and just like we do, get into their set defense.

We define a bad shot, and we've been good so far this season at not taking them. To give context, it's tough to get a perfect shot. Average shots are typically what you get at this level in mid-January. We have not done a good enough job of making enough of those. On Saturday, a 64 possession game, we had 12% of our shots as "bad shots" by our criteria. Our offense is not designed not to get fouled, and our defense is not designed to foul. We failed in both of those categories on Saturday.

There are 200 minutes in a game, and our seniors played 45 of them. We need them to be better. Regardless of how old you are and your talent, and your skill, we need everybody to be hitting their ceiling in regards to attitude and effort. Do we need those seniors to be better? Absolutely. I think it would be unfair to say we're in this position because of them. If you can come in every day and hit those ceilings in the effort categories, we're all going to become better basketball players.
Never miss the latest news from TexAgs!
Join our free email list