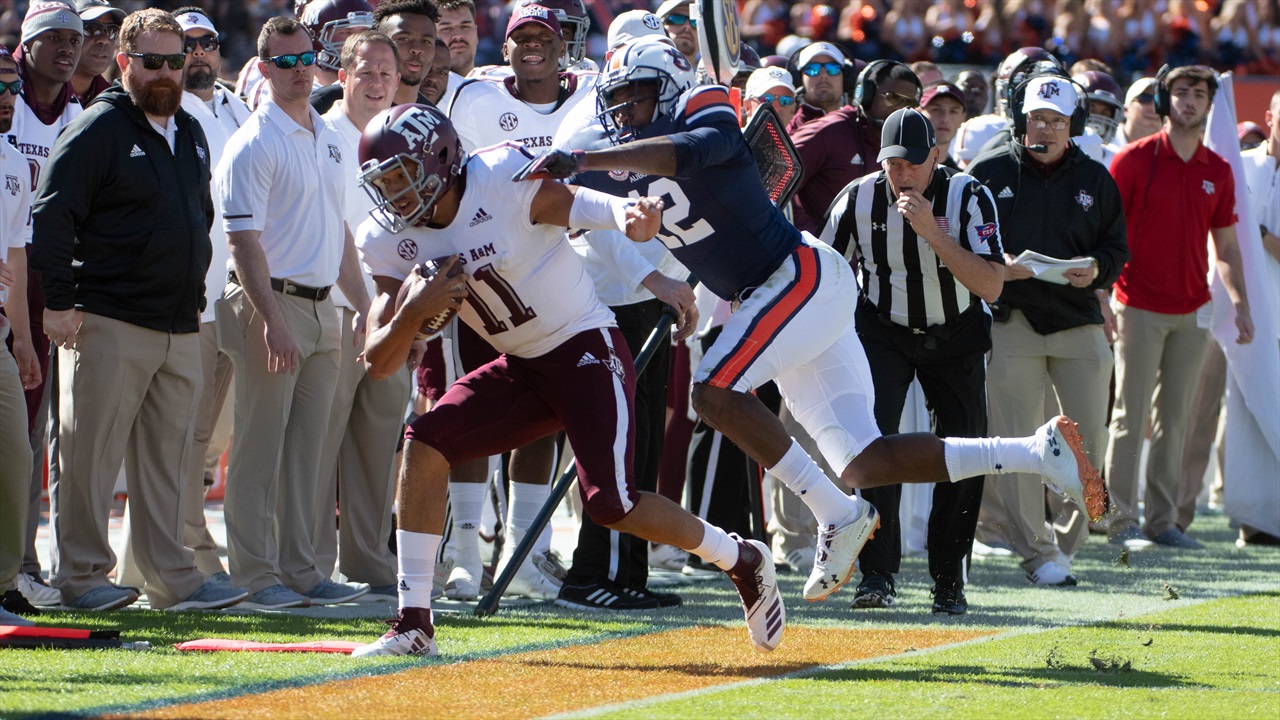 Photo by Andrew Kilzer, TexAgs
Texas A&M Football
Style points an afterthought as Ags look for first win over Auburn since '16
---
Texas A&M coach Jimbo Fisher has a message for those wanting "style points" to impress the College Football Playoff Committee.
The message: Just be happy with enough points to defeat Auburn on Saturday at 11 a.m. at Jordan-Hare Stadium.
Lopsided victories cannot be taken for granted in the Southeastern Conference, especially against teams like Auburn (5-3). A&M (6-1) has lost the last three games in the series with Auburn and is 3-5 against the Tigers since entering the Southeastern Conference in 2012.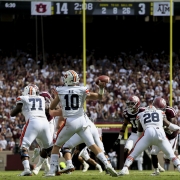 John Glaser-USA TODAY Sports
Fortunately, the No. 5 Aggies (6-1) have shown the ability to win close games. They demonstrated that in a 41-38 victory over Florida, a 17-12 win over Vanderbilt and even last week in a closer-than-expected 20-7 victory over LSU.
"If you don't understand how to play close games in this league you're in trouble," Fisher said. "Hopefully, it won't be close and we play really well. At the same time, everybody has players.
"These games are all going to be close, all going to be tough. Even when you win by significant numbers, if you'll watch — for three quarters — most of those games, you go back and one or two plays change them. That's just what this league is about."
Yet, the Aggies haven't been seriously challenged in their last four victories. In each game, they have held three-touchdown leads going into the fourth quarter.
A big reason for that is the play of the Aggies defense. A&M has allowed just two total touchdowns in the first three quarters against their last four opponents — Mississippi State, Arkansas, South Carolina and LSU.
The Aggies' run defense is ranked fifth in the nation. Their pass rush has surged with 16 sacks in the last four games.
That pass rush could create major problems for Auburn's battered offensive line. Guard Brandon Council was lost for the season to injury several games ago. Tackles Brodarious Hamm and Alec Jackson both sustained injuries against Tennessee three weeks ago.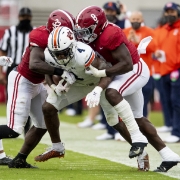 The Montgomery Advertiser-USA TO
Jackson, who started seven games at left tackle, will not play against A&M because of a badly injured hand. Hamm, who has been hobbled by an injury to his left knee, is questionable.
Further, star freshman running back Tank Bigsby and his backup, D.J. Williams, are also questionable with injuries.
That all indicates Auburn quarterback Bo Nix will be under heavy pressure.
However, Fisher said Nix's athletic ability (he's rushed for 283 yards) could slow down the Aggies rush.
"If you get undisciplined and get out of a (rush) lane, he can break it for 8, 12, 15 (yards) … even longer runs," Fisher said.
"You have to have discipline in your blitz packages. Making sure lanes are taken away. If you're in man coverage and turning your back, you've got to trust those lanes are taken care of. If you're in zone, you've got to keep your eyes on the backfield and keep an eye on him when he comes out. It's a very challenging thing."
Jump starting the offense might be an even greater challenge for A&M.
Although running back Isaiah Spiller is having an excellent sophomore campaign and is third in the SEC with 777 rushing yards, he needs help.
Quarterback Kellen Mond struggled through his worst outing of the season against LSU. He completed just 11 of 34 passes for 105 yards.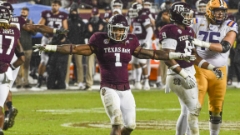 Lia Musgrave, TexAgs
A&M figures to need much more offensive production to avoid a repeat of their most recent trip to Auburn. Two years ago, the Aggies gave up two touchdown passes in the final 5:14 and fell, 28-24.
"That loss sucked," senior center Ryan McCollum said. "There's no other way to put it. The plane ride back sucked. Just that feeling when they come back and win … words cannot describe that feeling; it's so bad."
The Aggies want to avoid experiencing that feeling again. Doing it with "style points" would be a bonus.
Never miss the latest news from TexAgs!
Join our free email list