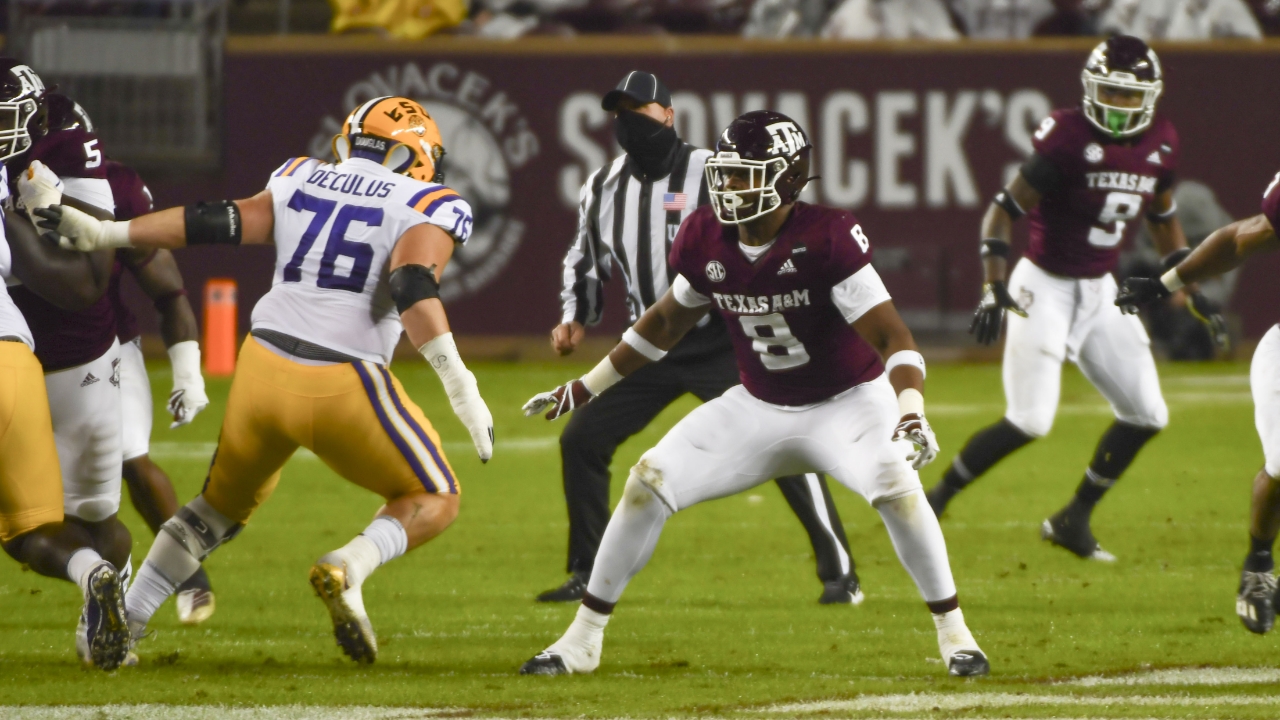 Photo by Lia Musgrave, TexAgs
Texas A&M Football
Tom Hart recaps rivalry weekend across the Southeastern Conference
---
Key notes from Tom Hart interview
It was fun to actually be on the road this weekend, which is a rarity in 2020. Our crew was in Oxford for the Egg Bowl. I think Kiffin and Leach are going to be fun to watch over the next few years. I don't think either coach will be at their respective school too terribly long, but for the next five years, there are definitely going to be some fireworks.

We've learned this year that you don't have to be in great shape as a program to have a great year. Look at what Eli Drinkwitz is doing at Missouri. They're going to go to a great bowl because they have avoided a lot of the different things programs are going through.

I was shocked Vanderbilt decided to let Derek Mason go with a couple of games left in the season. You could argue that they could have made a change coming into this year or after this season. I thought people would've learned from Muschamp's firing, especially when players have an open door to walk right out of the season. It was a mistake, especially after all of the positive PR the program got with Sarah Fuller suiting up and making history.

I had a discussion with an SEC head coach after Muschamp was fired. I said the same thing about Muschamp: Why can't you let him finish the season? From a coach's perspective, the coach said it's not fair to keep him around if they're going to be let go. Any decision you're going to make now, you can make on December 20. Maybe it's not fair to assume it's that's simple, but impatience in 2020 is not going to work out well. I don't see what you're gaining by trying to get a jump. It's not like you're going to rip some five-star recruits away from other programs.

I disagree with anybody that says Florida should be ahead of A&M right now. Texas A&M should be ahead of them based on a regular-season win. If you say Florida is playing better football right now, that's fine. They played head-to-head, and A&M won. If you want to get into the weeds down the line, that's different. You still have to value the head-to-head. That is the beginning and the end of these arguments.

I don't think this should be a beauty pageant, and that hijacks the conversation. These rankings become a projection, and it turns in who is the most deserving to be there as well as who stands the best chance to win a semifinal game. The answer is finding the four best points. I think you can be as ugly as you want and win the game.

With the broadcast coverage, I agree with you. It's like picking which cable news you watch on election night. There are some networks affiliated with certain conferences that give you a positive spin on it. I am not a fan of it. Still, the guys who did your game this week have no allegiances to the SEC. They're both from the Northeast. I don't think there was a basic understanding there for them. Bottom line, if you know the programs well enough, you don't have to lean on the national playoff discussion. There's plenty to talk about within both the A&M and LSU programs. With a crew like me, Jordan and Cole, we live the league every day. It's a different broadcast with guys like us on the call. I do think that the SEC Network should be honest with A&M while also focusing on teams like Notre Dame as their struggles. In the end, A&M needs to win out, Florida needs to lose to Alabama, and Notre Dame has to beat Clemson in Charlotte. That's the end of it.

This is the game of the year for Texas A&M with Auburn on Saturday.
Never miss the latest news from TexAgs!
Join our free email list