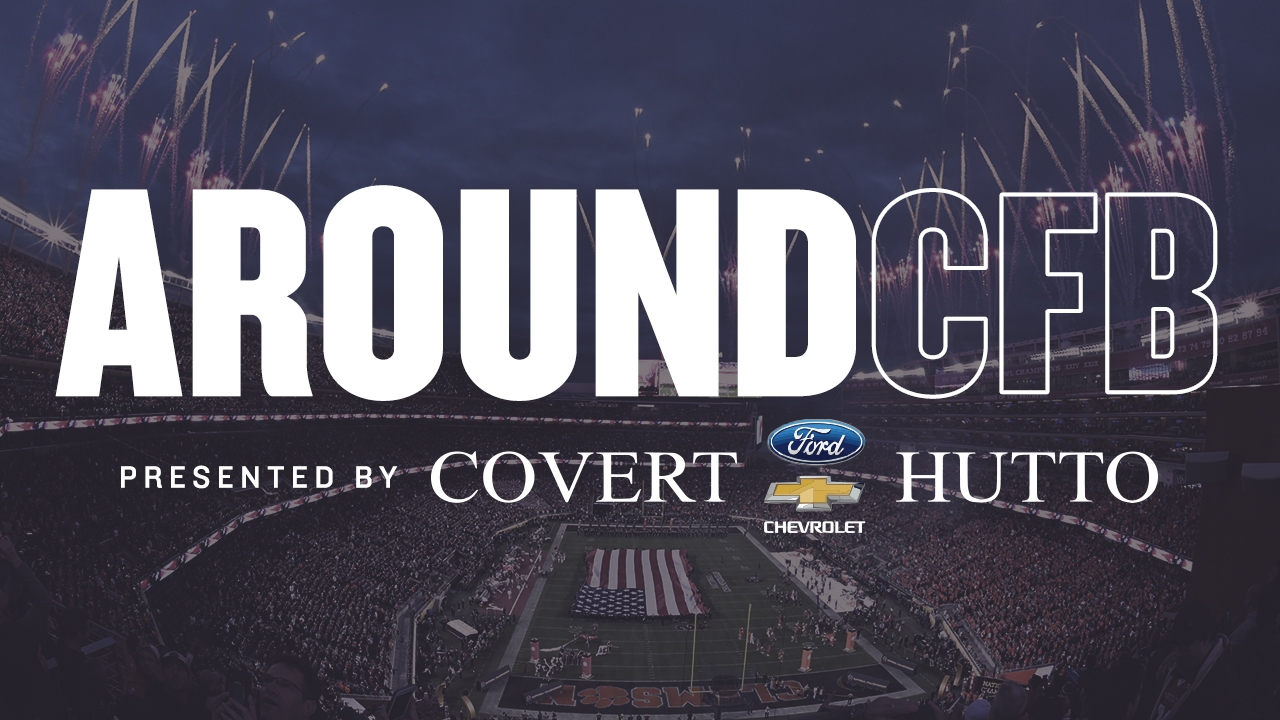 Photo by Kirby Lee-USA TODAY Sports
Texas A&M Football
Around CFB: Perception of the Big Ten West division is changing
---
Perceptions are not easily changed.
Yet, with time, effort and results, perceptions can be changed, although sometimes grudgingly.
That is happening now in Big Ten football, where the East Division has been considered as vastly superior to the West.
East Division proponents can point to the Big Ten championship game as proof. The East representative has won six consecutive Big Ten conference championships. Four of those championship game margins were by double digits. Ohio State defeated Wisconsin 59-0 in 2014.
No one would doubt Ohio State is the conference's superior program. However, a closer inspection indicates the differences in the overall divisions aren't vast at all.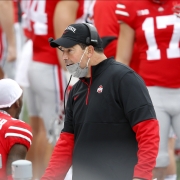 Joseph Maiorana-USA TODAY Sports
In fact, over the last five seasons (2016 to present), the East has a mere 48-44 edge in inter-divisional games.
That margin may draw even closer before this season is complete.
This season, West Division teams are 5-3 against the East and figure to build on that advantage. In the six interdivisional games that remain, the West figures to be favored in four.
Iowa is a 2.5-point favorite against winless Penn State on Saturday. Northwestern will be favored over Michigan State on Nov. 28, as will Purdue over Rutgers. Though Indiana is unbeaten, the Hoosiers figure to be an underdog at Wisconsin on Dec. 5.
A legitimate argument can be made that — from top-to-bottom — the Big Ten West Division is now stronger than the East.
Of course, that won't really matter in the conference championship game. Ohio State figures to win its fourth consecutive Big Ten title and extend the string of East Division championships to seven.
Changing perception is one thing. Changing reality is quite another.
Heisman watch (If my ballot was due today)
1. Kyle Trask, Florida, QB: That he's the leader shouldn't even be up for debate. Trask has thrown at least four touchdown passes in every game. Last week, he passed for 356 yards and six touchdowns in a 63-35 victory over Arkansas. He did that without star tight end Kyle Pitts. Overall, Trask 2,171 yards and 28 touchdowns with just three interceptions.
2. Trevor Lawrence, Clemson, QB: Clemson did not play last week. Lawrence has thrown for 1,833 yards and 17 touchdowns in six games. He's also rushed for four touchdowns.
3. Mac Jones, Alabama, QB: He's passed for 2,196 yards and 16 touchdowns in six games. That also includes games against Texas A&M and Georgia. He's thrown four touchdown passes in three games. Alabama did not play last week.
4. Justin Fields, Ohio State, QB: He's completing 86.7 percent of his attempts. Fields has thrown for 908 yards and 11 touchdowns in three games. The Buckeyes' game against Maryland last week was canceled.
5. Najee Harris, Alabama, RB: An idle week again prevented Harris from padding his considerable statistics. He's rushed for 714 yards and has scored 14 touchdowns. He's also caught 20 passes for 183 yards.
Predicted Playoff Participants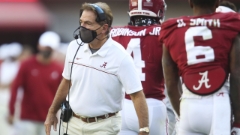 The Tuscaloosa News-USA TODAY Sports
1. Alabama: Florida could be a threat in the SEC Championship Game, but the Tide figures to score at will against the Gators defense.
2. Notre Dame: The Irish could make a legitimate claim on the first seed if they finish unbeaten and notch a second victory over Clemson in the ACC title game.
3. Ohio State: Could very well be the best team in the country, but does dominating the lackluster Big Ten prove it?
4. Clemson: Expecting the Tigers to win a rematch with Notre Dame.
This week's games to watch
No. 9 Indiana at No. 3 Ohio State: The Big Ten East is so weak that this game likely decides the division's representative in the conference championship game. Indiana is much improved, but enough to challenge the Buckeyes? Probably not.
No. 7 Cincinnati at UCF: Some think Cincinnati could get into the playoff if it finishes unbeaten. Two-loss UCF might be the only serious threat left on the Bearcats' schedule.
No. 14 Oklahoma State at No. 18 Oklahoma: The Bedlam Rivalry is especially interesting this year. Oklahoma State can eliminate OU from the conference championship picture with a victory. OU can officially end the Big 12 playoff possibilities with a win.
No. 10 Wisconsin at No. 19 Northwestern: Wisconsin is thought to be the class of the Big Ten West Division. However, Northwestern is unbeaten. The Wildcats likely will reach the Big Ten championship game if they beat the Badgers. Their remaining three opponents are a combined 3-9.
No. 21 Liberty at North Carolina State: If Liberty wins, the independent Flames should get more playoff consideration than BYU. Compare the schedules.
MESSAGE FROM OUR SPONSOR
Call or text Chad at Covert Ford in Hutto at 512-633-4819 For new Fords, Chevys, and over 900 pre-owned vehicles. Thanks and Gig 'em.
Never miss the latest news from TexAgs!
Join our free email list
PRESENTED BY