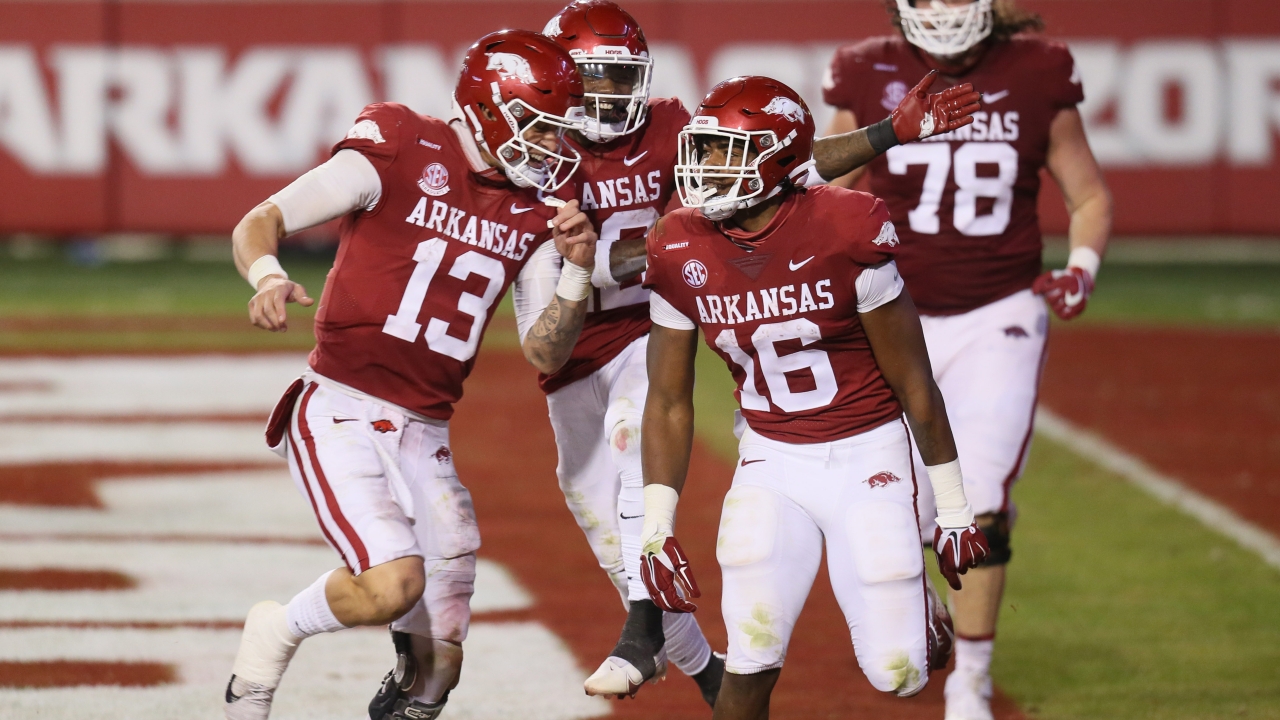 Photo by Nelson Chenault-USA TODAY Sports
Texas A&M Football
TexAgs All-SEC team of the week: Week Seven
---
Stars are becoming more identifiable at the midway point of the Southeastern Conference football season.
The same stars often are shining brightly from week to week. That was apparent in victories for Florida, Texas A&M and even Arkansas.
It's also apparent on the latest All-SEC team of the week.
Offense
Quarterback: Kyle Trask (Florida)
Trask, a senior from Manvel High, carved up Georgia's secondary, throwing for 474 yards and four touchdowns in the Gators' win. He has thrown 22 touchdown passes through the first five games, including at least four in every outing.
Running Back: Malik Davis (Florida), Keyon Henry-Brooks (Vanderbilt) and Isaiah Spiller (Texas A&M)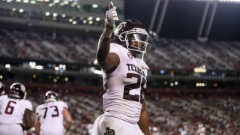 Craig Bisacre
Davis, a junior, wasn't that proficient on the ground, with 21 yards on nine carries, but he was a huge weapon in the passing game with five receptions for 100 yards. The Gators' running backs killed Georgia linebackers all day on the wheel route, and the trio of Davis, Dameon Pierce and Nay'Quan Wright combined for 10 receptions for 212 yards. Henry-Brooks, a sophomore, rushed for a career-high 115 yards and a score on 20 carries in Vandy's loss to Mississippi State. Spiller, a sophomore from Klein Collins, again hit the 100-yard plateau, finishing with 131 yards on 18 carries in the Aggies' demolition of South Carolina.
Wide Receivers: Treylon Burks (Arkansas) and Cam Johnson (Vanderbilt)
Burks, a sophomore, continued his ascent into the upper echelon of league receivers with a five-catch, 95-yards, one-touchdown outing in the Razorbacks' win over Tennessee. Johnson, a junior, had 10 catches for 114 yards in Vandy's loss. Vandy's offense had a big day, rolling up 478 yards and 30 first downs.
Offensive Line: Richard Gouraige (Florida), Brett Heggie (Florida), Dan Moore (Texas A&M), Trey Smith (Tennessee) and Ryan McCollum (Texas A&M)
Gouraige and Heggie, a sophomore and senior, respectively, helped keep Trask upright against Georgia. They also did solid work blocking for the run, and the Gators finished with 571 yards and 29 first downs. Smith had a strong showing in a disappointing loss. Moore was named SEC Offensive Lineman of the Week. McCollum was a key figure in Aggies rolling up 262 rushing yards.
Defense
Defensive Line: Bobby Brown (Texas A&M), Jayden Peevy (Texas A&M), Marquiss Spencer (Mississippi State) and Tedarrell Slaton (Florida)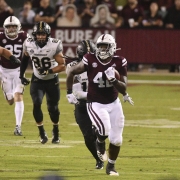 Matt Bush-USA TODAY Sports
Brown, a junior from Arlington Lamar, had three tackles, a half-sack and two tackles for loss in the Aggies' dominant defensive effort in the rout of South Carolina. Peevy, a senior from Bellaire High, had two tackles for loss as A&M's defensive line controlled the day against South Carolina. The Gamecocks had just 150 total yards and nine first downs. Spencer, a senior, quietly has put together an all-conference-type season for the Bulldogs. He had six tackles, 1.5 tackles for loss and an interception in Mississippi State's win over Vanderbilt. Slaton, a senior, led Florida with five tackles in the win over Georgia. The 340-pounder helped clog up the middle in a surprisingly good performance by the Gators against the run.
Linebackers: Bumper Pool (Arkansas) and Tyrus Wheat (Mississippi State)
Pool, a junior from Lucas Lovejoy, had 14 tackles, 1.5 tackles for loss and a quarterback hurry in the Razorbacks' win over Tennessee. Wheat, a junior, had six tackles, a sack, two forced fumbles and a fumble recovery in MSU's victory over Vandy.
Defensive Backs: S Keldrick Carper (Texas A&M), S Jalen Catalon (Arkansas), CB Martin Emerson (Mississippi State), CB Allan George (Vanderbilt) and S Brendon Harris (Vanderbilt)
Carper, a senior from a town with one of the coolest names around (Plain Dealing, La.), had four tackles, a tackle for loss and an interception in A&M's rout. Catalon, a redshirt freshman from Mansfield Legacy, had 12 tackles, a forced fumble and an interception in Arkansas' win. Emerson, a sophomore, had 10 tackles, 0.5 tackles for loss and a pass breakup in the Bulldogs' win over Vanderbilt. George, a senior, had eight tackles and 1.5 tackles for loss in Vandy's loss to Mississippi State in which the Commodores allowed just 204 total yards. Harris, a senior, led the Commodores with 10 tackles and two pass breakups in their loss.
Specialists
Kicker: Evan McPherson (Florida); Punter Reed Bowman (Mississippi State); Returner: Kearis Jackson (Georgia)
In the Gators' win, McPherson, a junior, kicked three field goals, including two of 50-plus yards. Bowman, a senior from Magnolia High who began his career at Texas Tech, averaged 45.6 yards on seven punts and dropped four inside the 20. Included in his big day was a 63-yard boot.
Jackson, a sophomore, returned three kickoffs for 99 yards, including a 56-yarder.
Never miss the latest news from TexAgs!
Join our free email list