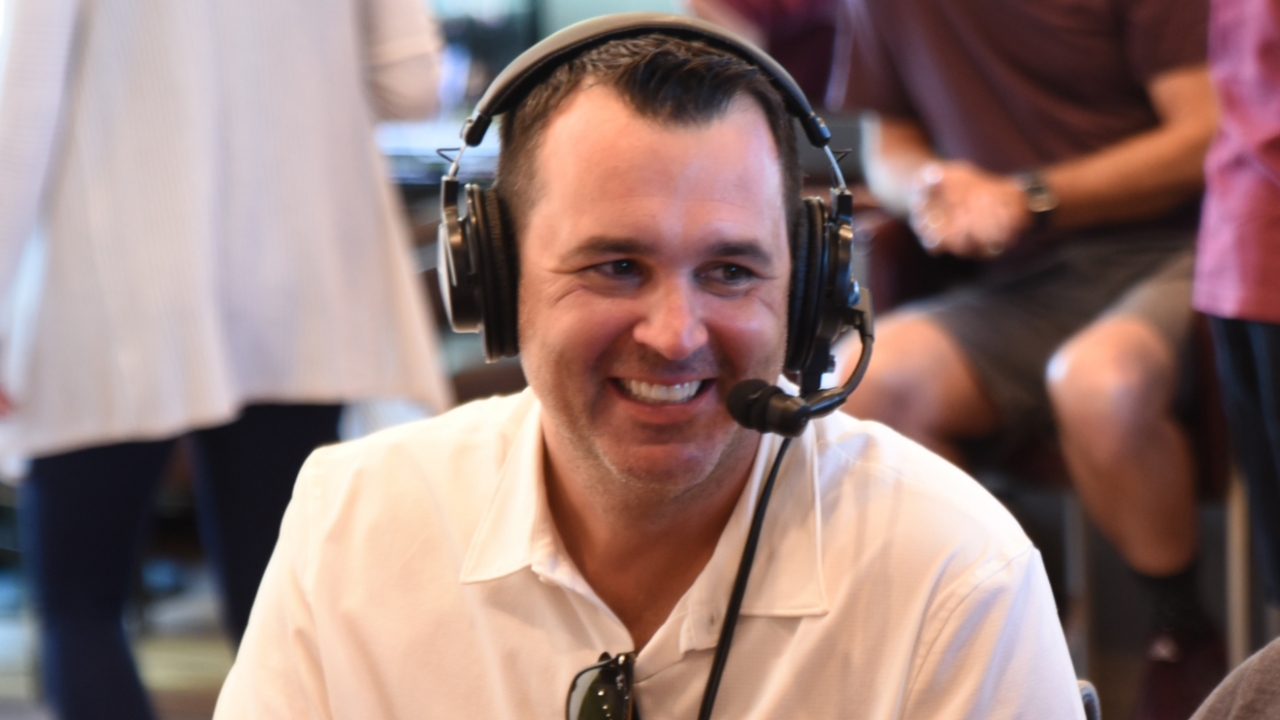 Texas A&M Football
Tom Hart sees A&M flying under the radar despite being a top-ten team
---
Key notes from Tom Hart interview
It's the time to buy on the Aggies. I haven't seen South Carolina in person, so it's hard to talk about them. There are two types of must-win games. This is a must-win for Texas A&M. You cannot stumble on the road to this South Carolina team, but anything can happen in 2020. I mean, look at Michigan, a 22-point favorite who fell to Michigan State. This is a must-win for A&M if they want to accomplish their goals.

People in the know have been talking about Texas A&M for the last couple of weeks, saying that this team has a chance to go where they want to go. They have a shot.

Texas A&M is leaps and bounds more talented than South Carolina, and they have a quarterback who is making good decisions, and they're not turning the ball over. They're not putting it on the ground, and Mond's not throwing picks, so that's the key to a good third-down offense.

I think Arkansas is in a situation where they're so thin defensively that once the possessions got up and points started flying, they didn't have much of a chance. It went about how I expected it to go. They just replaced an entire coaching staff in Fayetteville, and the roster isn't where it needs to be.

Can you imagine a time before when Texas A&M could be a top-ten team and not talked about nationally? That's where we are right now. People have been talking more about the Big Ten and the Pac-12 starting up, so the Aggies have flown under the radar.

Look back to the Georgia-Kentucky game. Georgia had struggled offensively and only put up 14 points. You cannot be a run-first offense and not put up points. A&M is a run-first offense, and they put 42 on the board. That gives them a chance to beat the Alabamas of the world. It opens up the play-action and everything else. You're not going to beat Alabama, Clemson or Ohio State unless you light up the scoreboard, so that was great to see from the Aggies this week.

I thought Dan Mullen was ridiculous. I went back and watched a couple of angles of that halftime ordeal. I think he should be fined, and he probably will be fined. He didn't even see the hit on Trask. All he was doing was trying to fire up his team and be a jerk to the officials. He accomplished all of that. That was not about player safety. He came back out of the tunnel-like he was John Cena trying to fire everybody up. He tried to play the heel, but he wasn't doing it in a fun way like Spurrier used to. Then the Darth Vader thing was ridiculous. There's just no feel there. He doesn't have a feel for stuff going on outside of his own team room. That's not healthy for his team or the league.

Florida will be really short-handed against one of the elite defenses in the league this week when they face Georgia. With the brawl and their pre-existing injuries, they're going to be missing quite a bit.

LSU was not realistic about what they lost. I think they were saying they had a lot of talent there, and they do. They lost leadership. They lost guys who put in a lot of work to win a national title. You need to work and be disciplined. They're a hot mess right now. I could see LSU be competitive vs. Alabama, but they're going to lose. They could lose every single one of their games going forward because they don't have the leadership in their locker room that they had last year. Ed Orgeron has plenty of leash because the state loves him, but they'll have to hit the reset button next year and going forward.
Never miss the latest news from TexAgs!
Join our free email list