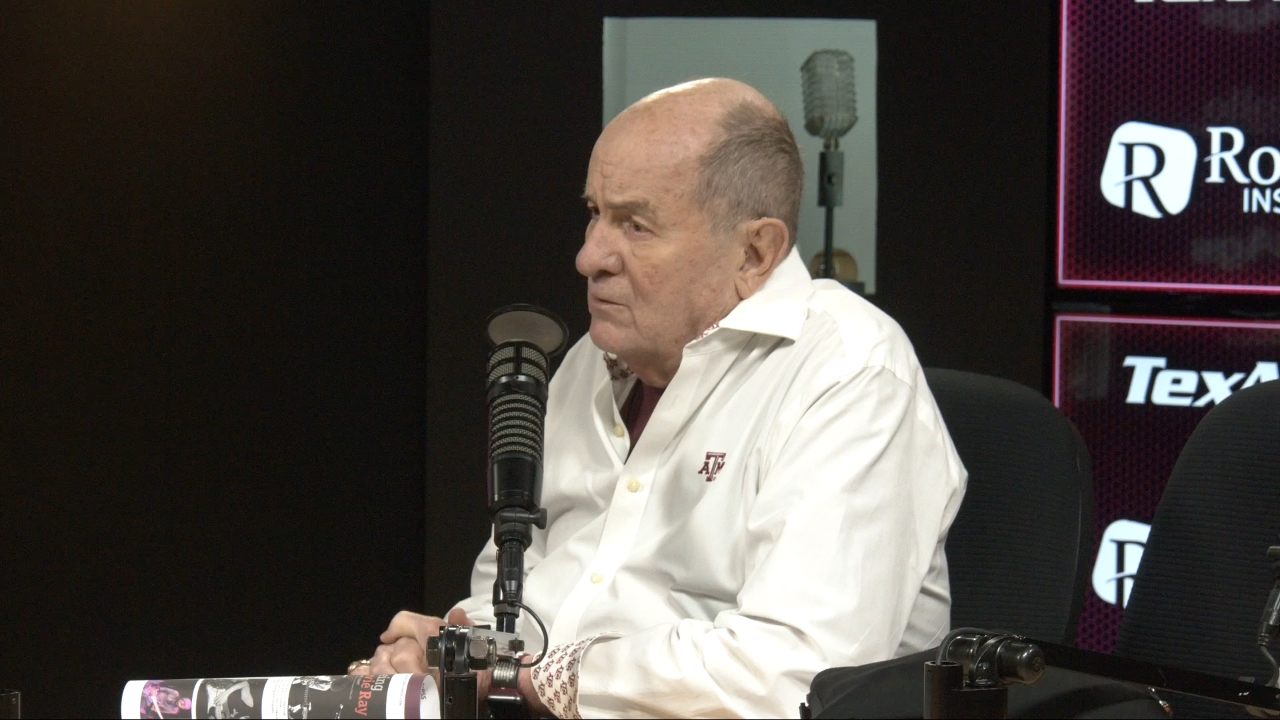 Texas A&M Football
Author Gary Rollins on his recently released book: "Return to Junction"
---
Key notes from Gary Rollins interview
The reason why I set out to write this book was because down the road after the trip to Junction, someone set out to write a book about the Junction Boys, and frankly, he did an injustice in the way he wrote it. Smokey Harper was an unbelievable man whose tenure here was important, and the book that was written portrayed him as a drunk. He was anything but, and he may have been the first real trainer of that era. We wanted to put this project together to tell the true story of what happened with this team. Paul Bryant knew a lot about talent, but also character. He wanted good men to come to play for him.

I think about two-thirds of the way through camp I was told I needed to go up to help out. Troy Summerlin was the field manager that went to Junction, and we only had one that would go. One day our starting center Fred Broussard became agitated and basically quit in middle of practice, but tried to come back later. Coach Bryant told to him to pack his bags because he was off the team. He was the best player on the roster, and was an All-American, but Bryant didn't care. He then asked if anyone on the team had played center in high school. Summerlin, all 145 pounds of him, said he did, and Bryant put him on the roster. That's when they called and asked me to come to Junction to help out, and I showed up just in time to help pack up. I didn't know then just how great that opportunity was.

Every single practice was a challenge. You had to fight to earn your position every single day. If you felt like you deserved to start over another guy, you could always challenge the starter in front of you, and many people looked forward to the end of practices because things got heated in competitions.

Back then, every week players had to post their weight on the board for the team to see. John David Crow as an underclassman would always check to make sure he put his weight lower than offensive tackle Charlie Krueger to make sure he wouldn't be made into a tackle.

We absolutely knew the 1954 recruiting class was extremely good. The freshmen class didn't go to Junction because they had to stay behind. They played a freshmen season back then, and they actually won the freshmen championship. Back then, most of the team was in the Corps of Cadets, and when we beat the longhorns or the "shorthorns" as the freshmen team was called, we won our hair privileges back, so it was a big deal.

There would always be two practices that would go on, one the Varsity and the other the freshmen team. You could see that the talent on the freshman team was vastly better than on the Varsity. We actually had them scrimmage once and that lasted all of four plays because the freshman team manhandled the Varsity team. Then they had to go back and be the freshmen again, but they got a taste at what was to come.

We had some exceptionally talented football players, which was great because at the time, the University of Texas had all the talent in the world, but they never played underclassmen so they would stockpile players that would never play for them, but it kept every other school from getting better, so we were one of the best teams in the country a few years after Junction.

If you look back on the coaching staff we had, almost every single coach would become a head coach. Bryant worked them hard, but he also cherished loyalty and we wanted everyone to be upfront with him. Bryant never softened his disdain for the "Bear" nickname for anyone unless they were on his level. If you didn't know him personally, you definitely didn't call him by that name. It was a privilege to call him Bear.
Never miss the latest news from TexAgs!
Join our free email list