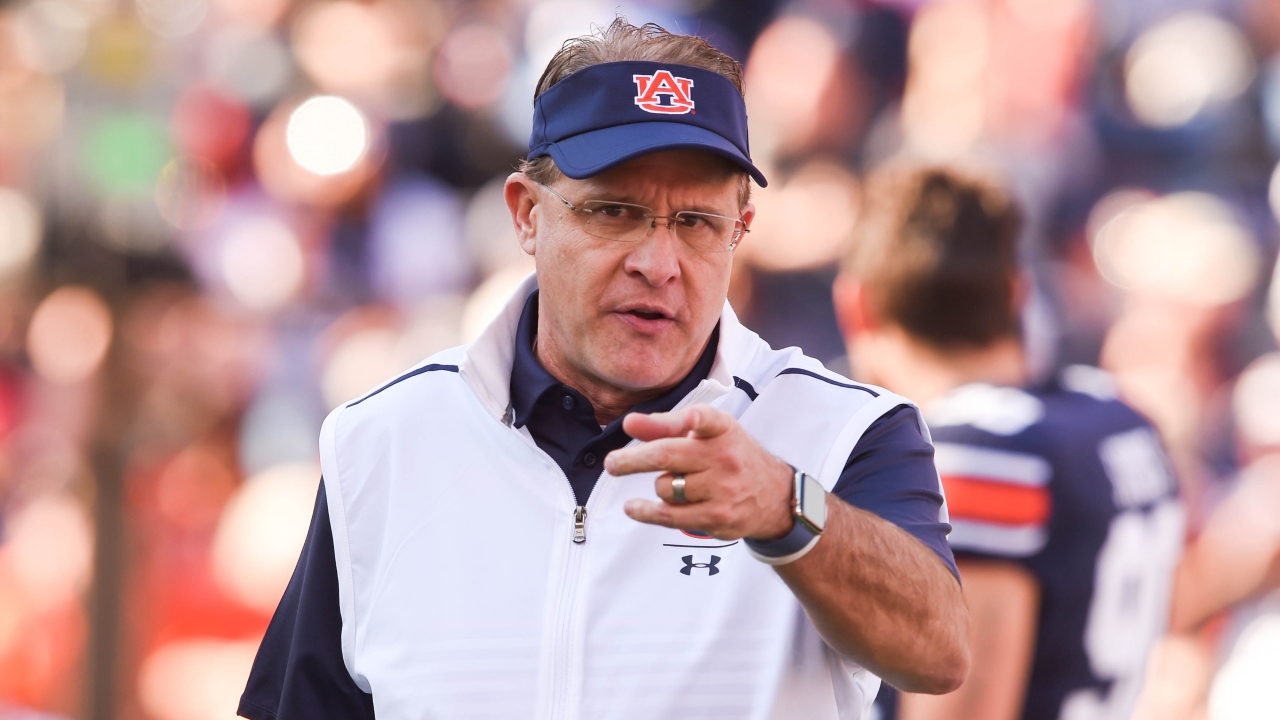 Photo by John David Mercer-USA TODAY Sports
Texas A&M Football
Tom Hart discusses questionable calls by SEC officials, how they must improve
---
Key notes from Tom Hart interview
There are no good answers to anything in 2020. We've gotten to a point from a broadcast standpoint where I'm over it. I miss being at stadiums. I miss talking to people face to face. We have to have perspective about it, and we're able to watch college football, so that's awesome.

I'm intrigued by Arkansas-A&M. Barry Odom is a buddy of mine, and he's done an amazing job with that defense this year. Sam Pittman has done a great job as well. That program was not left in great shape. I did not see a great plan for building a program, so for these coaches to sell these players on whatever to get them to play this well has been amazing.

This Arkansas defense is really banged up. A&M should be able to line up and pound them on the ground. If you can't wear them down in the first quarter, you should be able to in the second quarter.

To me, it's not "Can they?" with Texas A&M. It's "Should they?" Invisible roadblocks could pop up down the road that we don't know about. It's unpredictable. If this were any other year, I'd A&M should win those games, and they must win those games. The Arkansas game is winnable. There is not much depth there. South Carolina is just limping through this season. A true top-ten team wins that game. Tennessee thinks they have talent, but I don't see it. Ole Miss is a fun team, but they're not great. Those are winnable games. The roadmap is there for the taking. We could talk about LSU in the coming weeks, but there is a lot going on with that program that I don't think is great. These next four games could set the bar at being a championship contender. The Aggies should not stumble.

Kevin Steele is Auburn's defensive coordinator. He has a way of describing things with these Southern sayings and simplifying things. He said, "Lane Kiffin is a Las Vegas gambler playing with house money." Auburn is much of the same. They're not playing very well, but when they make a mistake, officiating bails them out. I don't think these refs are trying to help Auburn win. Mistakes are made. There is a huge difference between throwing a flag that shouldn't have been thrown on a big play and not judging plays properly using the tools at your disposal. I'm talking about instant replay. There was another this one with a kick that went off a pinky. It would've been a touchdown for Ole Miss. They only reviewed it for 20 seconds. Just take your time. Do your due diligence.

I always talk with basketball officials before and after every game I do. I ask about plays they have had previously. Most of these guys know that they have to give the coach the time at the monitor the plays deserve. It's respectful, and it's doing their job. I don't know why football officials don't do that. This is now the third time that Auburn has gotten off the hook because officials, in my opinion, didn't handle it right.
Never miss the latest news from TexAgs!
Join our free email list