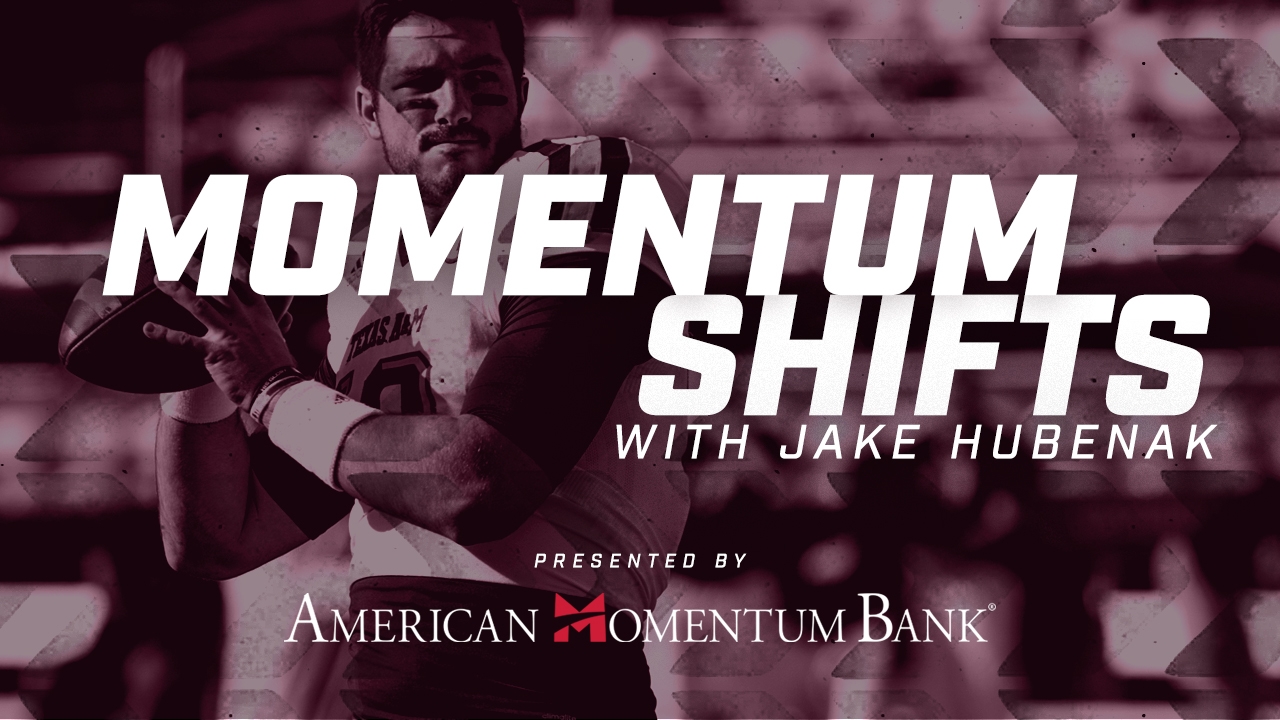 Texas A&M Football
Momentum Shifts: Aggies must seize opportunity created by win over Florida
---
Correct me if I'm wrong, but I would have to say that this might be the most momentum a Texas A&M team has had in quite some time toward becoming one of the country's top teams.
In recent years, we've had plenty of off-season hype, and there was the obvious win over Alabama in Tuscaloosa, but that was late in the year with not much of the season left.
We still have so much in front of us, and we were able to prove that we belong on a big stage last week. Yes, you can't forget what happened against Alabama two weeks ago, but I think this team proven that they could move past it and grow from it.
While we have some experience at a lot of positions, we are still a young football team, and I truly believe that we'll only get better as the year progresses.
So, where do we go from here?
As someone who has been to Davis Wade and experienced an upset, I hope we realize the difference between hype and momentum.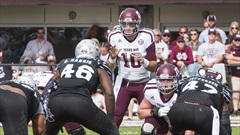 Lindsay Caudle, TexAgs
We haven't won a game in Starkville since Johnny played, and I think Mississippi State — and Mike Leach — thrives off these games. Those guys will come out with something to prove, especially after two straight embarrassing performances. I think this game could be even more telling than last week because now we will see how we handle success.
There really is a lot of momentum riding on this game.
What can we take from the last game? What still needs to be improved upon?
Let's start with the "not so great." We are still having trouble getting to the quarterback and stopping the pass. You better believe Mike Leach will throw the ball 60+ times. He will make sure that we're prepared to stop it.
I said it before the Alabama game, and I'll say it again: We have to pressure the quarterback more. We also need to be physical with their wide receivers. We aren't a "bend but don't break" team. Over and over again this year, we have been picked apart all the way down the field.
I watched Kentucky send pressure after pressure at the quarterback to make him uncomfortable, which led to turnovers. Air Raid guys want to sit back in the pocket and find holes in the defense, so you have to force their hand and make the ball come out when they aren't ready. I'm hoping that Elko will bring some blitz packages early and often to really fire up our defense on the road.
We also have to do a much better job with penalties.
These aren't holding or pass interference penalties either. These are personal fouls and delay of game flags. We must become a more disciplined team to take that next step. That's on both coaches and players here. We can't be subbing guys in and out with 10 seconds on the play clock just to end up wasting a timeout or rushing a play.
We also have to understand that we are playing in a hostile environment (regardless of the crowd size), and we can't have any more personal fouls. Late hits and stupid penalties will make this a closer game than it needs to be, and we'll end up in a dog fight (pun intended) in Starkville.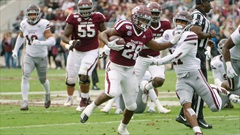 Rey Romo, TexAgs
Now on the positive side, our offense was easily the most efficient it has ever been under Jimbo, and I think that's because of four things: Completing the deep ball, playing with tempo, converting on third downs, and establishing the run game.
Nothing got me more excited than seeing us line up quickly and take a shot on the first drive of the game. I think that really set the tone that we weren't going to sit back and let Florida take over the game.
I don't think Jimbo's offense will ever be a tempo offense, but that's what makes it even more deadly when he sprinkles it in throughout the game. Most teams will be waiting for our weekly delay of game (sorry, I had to), and he can catch them off guard.
I couldn't have been more impressed with how Kellen Mond handled third downs. From the very first one of the game, he sat patiently in the pocket and delivered the ball on target. Most teams pray for about a 50 percent conversion rate on third downs, and we operated at an 80 percent clip against Florida. One of the few "failures" ended up turning into a huge fourth-down conversion by Spiller.
That rolls right into my last point of establishing the run game, which I could describe more as setting the tone. I think the way we dominated the line of scrimmage last week. Not only did we scored at ease, but I think it actually played a part in our last turnover on defense to set up the game-winning field goal. Our offensive line and running backs brought the fight to Florida, and I truly think their physicality motivated our defense to bring it as well.
I'm looking forward to watching these guys feed off of this momentum from last week and feed off of each other as well. You can definitely tell these guys love to play with one another, and it seems like they have a chip on their shoulder. Hopefully, they're able to keep it there, and I hope to see a dominating win on Saturday.
MESSAGE FROM OUR SPONSOR
American Momentum Bank, with total assets of $2.7 billion, is an independently owned bank headquartered in B/CS. It has 31 full-service banking centers in Texas and Florida. Mr. Donald Adam, CEO, is A&M class of '57 and Market President Frank Varisco is class of '82.
Never miss the latest news from TexAgs!
Join our free email list
PRESENTED BY