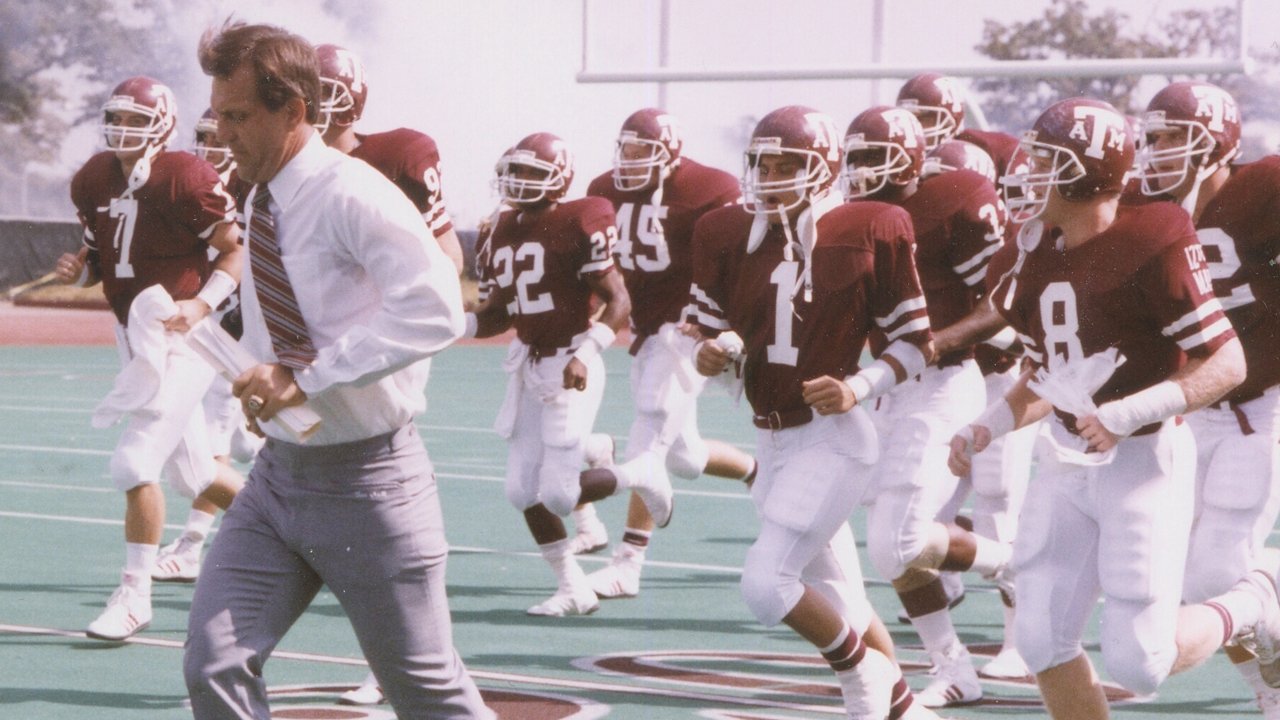 Photo by 12th MKOT Foundation
Texas A&M Football
Former A&M & MSU coach Jackie Sherrill previews Aggies-Bulldogs showdown
---
Key notes from Jackie Sherrill interview
The biggest message in the A&M locker room should be that the season is still young. We still have seven games, and you have to play one at a time. This game last week came at the right time. A&M was at a crossroads, and the bus was started downhill. Jimbo Fisher wants to change the culture from a team that is good enough to be talked about to one that is good enough to win a championship. The turnout they pulled off is important. If they run the table, they'll be one of the four invited to the playoff.

Players win games. Coaches don't. They answered some blows and played well. This was absolutely the best day for Kellen Mond. He had a great day on the field.

Where do you go from here? You take it one day at a time. Fisher's job as a coach is to put his team and his players in a position to succeed. I like what he did with Mond. He didn't pull the trigger fast enough and looked like he couldn't make decisions fast enough, but on Saturday, he got the ball out of his hand quickly. The A&M staff has done a great job of game-planning with Mond and getting him in a position to succeed.

You have to hope this is the match that ignites the fire in Aggieland for Jimbo Fisher & Co. Ray Childress was a catalyst that turned around one of our teams. Mond was the catalyst that turned this team around. We need to give credit to both the offensive and defensive lines as well. When you hold Florida to 90 yards rushing, you had a good day. It's important to have confidence that you can get back up every time they knock you down. You have to give those guys credit.

Look at the 12th Man. The stadium was quiet early in the game, but when it got to a point when the fans felt the Aggies could win the game, the 12th Man got into the game and made an impact.

I think we have to understand that the ability to tackle comes from repetition. Quite frankly, because of the lost practice time and not having full-speed contact, it has caused problems. Not only at A&M, but around the country. Alabama is missing tackles in open space as well. They cannot dominate their opponent defensively. Everyone thought the defensive teams would have the advantage. No. If you have skill people, just give them the ball. Repetition is key for defense, and that goes back to how they practice. I don't know how many people practice at full speed.

The train at Mississippi State is going downhill. The issues they had in week one is that LSU wasn't anywhere near where they were last year. I don't know how much work that LSU secondary had against the deep ball. Can the Bulldogs come back and execute as they did against LSU? They couldn't against Arkansas, who was rushing three, dropping eight, and playing zone. They did not allow the deep ball. After Mississippi State lost their top two running backs, it was a change. I'm not sure if KJ Costello had been exposed to that defensive look. Can they rebound? Yes. They have the weapons to score points.

The secret to stopping the air raid is knowing when to blitz and having one more guy than they know how to protect. The defensive coordinator has to study and dial up the right calls. Look at how the offensive coordinators dial up the right play at the right time. That goes back to knowing what your opponent is good at and what they're going to do.
Never miss the latest news from TexAgs!
Join our free email list