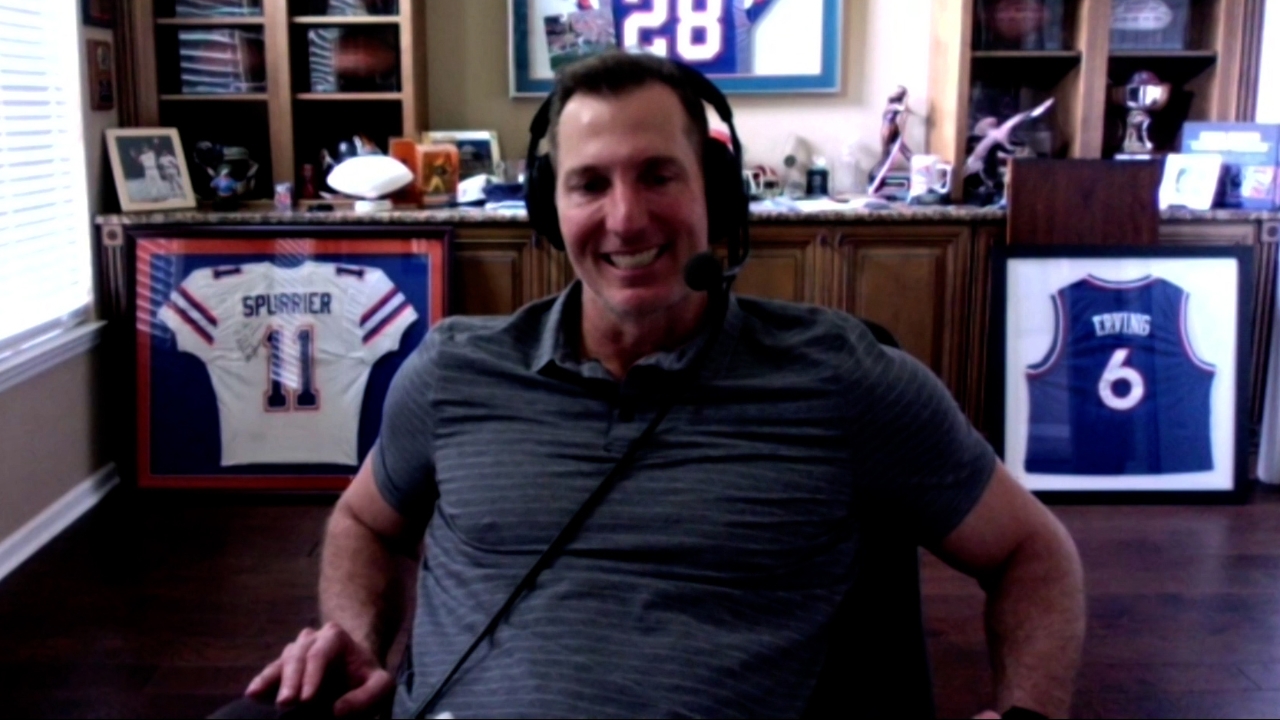 Texas A&M Football
Gator legend Chris Doering shares what makes Mullen, Trask special to UF fans
---
Key notes from Chris Doering interview
That was a hell of an introduction. I'm not sure I've had as thorough of an introduction as that. When you called me "As Gainesville as can be," I'm not sure if that's a compliment or not because when people come to school here, they call people like me an "ACR" an "Alachua County Resident." That's got a little bit of a demeaning connotation. I appreciate it though. You did it right. That was right on the money.

I've been far more fortunate than I probably deserve. Growing up in Gainesville and both of my parents having gone to Florida, I went to Florida athletic events from the time I was about five years old, and my dream was to be Chris Collinsworth. He was my hero. I wanted to play football at Florida and come out of that tunnel as a Gator. I was fortunate to do it in an era where we changed the trajectory of the program. I have some great memories and great friends from my time there.

Gene Chizik is awesome. He's become one of my great friends as well. We have a great friendship and rapport even off-camera. I love his authenticity. The guy you see on-air is who he is. I can only imagine how much fun it would have been to play for him. I'm very grateful to have him in the studio with us every Saturday. Initially, I was with Booger McFarland my first two years with the SEC Network. I had a great relationship with him, and still do. When he left, I wondered how it would go. "Chiz" came in, and he was reserved for a little while, but it's really blossomed. We have such a fun time. I'm heading up to Charlotte on Friday, so I'll get to spend some time with him, get some dinner with "Chiz" this weekend. I look forward to our time together, with Dari as well.

Reps and the more opportunities you get to do this job, the better you get at it. I'd like for more of who I actually am to come across on-air, but it's a difficult balance. Doing radio has helped me become more loose. I'm still striving to let more of my personality come out.

Peter Burns is awesome as well. I'm fortunate to get to cover the SEC, a conference I've been around for over 40 years of my life, but the people I get to work with - both on the SEC Network and on Sirius XM - it really is just a dream come true.

This is what Dan Mullen does, and this is what he was hired to do. Florida was in need of a coach that could help you win at the highest level and win at a certain way. When you went 10-2 and to the Sugar Bowl playing defensive football like Muschamp did, it's not enough. It's not satisfying to the fans if you're not throwing it around the yard and scoring 40-50 points. Dan Mullen has the offense popping again. There are some high hopes. Now they're focused on getting over that Georgia huddle. It's challenging this year with ten straight SEC games.

You can talk about how great a quarterback Kyle Trask is. You can talk about his arm strength and his accuracy, but I respect his perseverance the most. Most guys don't have the wherewithal to wait. Instant gratification is what these guys are after. He stuck around. He's happy to be a Gator. He believed in himself. "Faith" is one of the most powerful words we have in our vocabulary. The ability to believe in something that you have no real proof will ever come to fruition. That opportunity came, and when it did in that Kentucky game with Feleipe Franks got hurt, he took it. Each of the scrimmages I went to before he got the job, the offense had more rhythm to it. It's been the same since he took the job.

We've been arguing about this for a few weeks on our set. "Chiz" took Kyle Pitts in a "Saturday Studs" deal where the question was which receiver is going to have the most yards. We were arguing about if you can take Pitts as a wide receiver even though he's a tight end. The bottom line is the dude can do it all. That's what makes him so good. He's a matchup nightmare. He can out physcial you. He can outrun you. I don't know how you stop him. Ole Miss tried, but he still made big plays. The thing I look at, as a guy who played in a very talented receiving corps, if you keep rolling out talented players, it'll prevent defenses from keying in on one guy. Defenses should focus on Pitts, but it'll open other guys. It's almost a "pick your poison" situation for opposing defenses.

I've been disappointed in the lack of production on the defensive side of the ball from Florida. They had to replace some guys on the defensive line, and you're seeing a line that can't get penetration and a line that struggles to set the edge. They've had some struggles with tackling. They have certainly had their issues. They're getting healthy and getting guys back, but you have to limit the explosive plays. Todd Grantham did mention that the explosive plays dropped from Week One to Week Two. They have to be better. Sometimes a good defense is a great offense, and they have that so far.

I've been disappointed in the Aggies. It seems like we've been hearing about the improvements in the defense and in Kellen Mond, but when we watch it, it's the same. There have been ball security issues and other issues. I like both of those receivers. I'd like to see Mond do more in the running game. Florida has not been good at rushing the passer. That's something to be concerned about. Limited the mistakes and playing more consistency is key for the Aggies this weekend. Texas A&M is too talented to keep making these mistakes.
Never miss the latest news from TexAgs!
Join our free email list