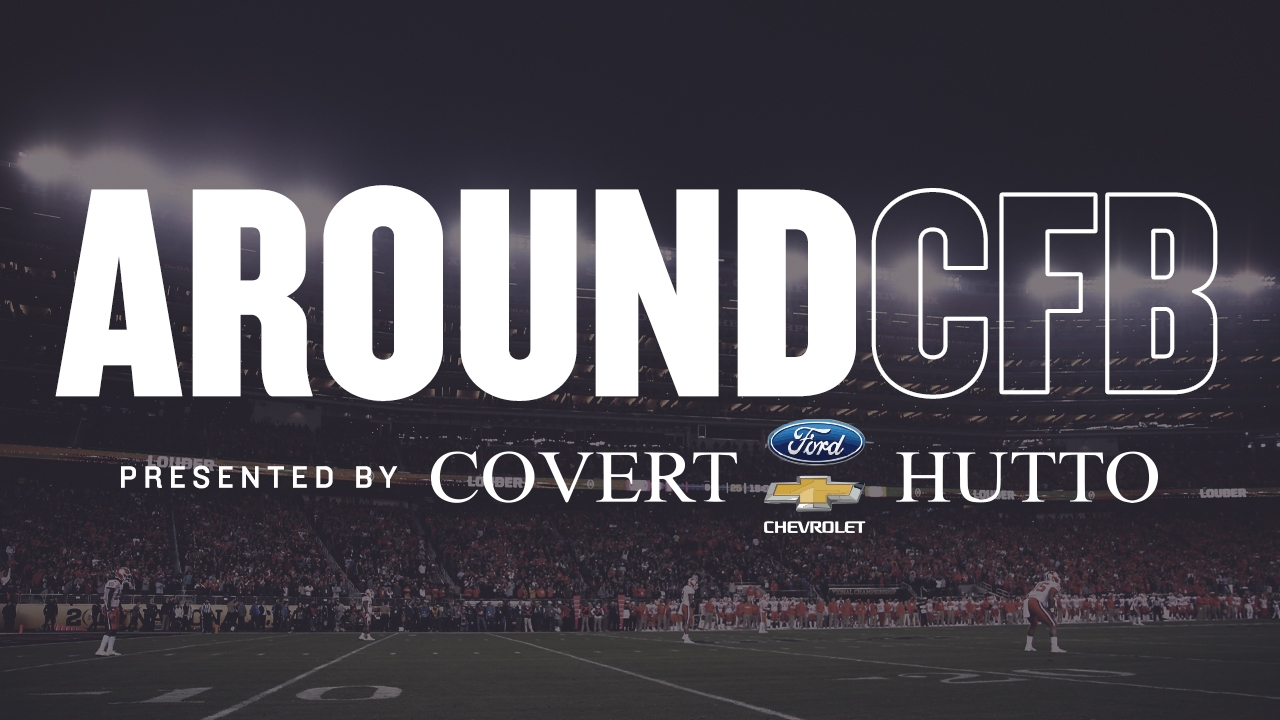 Photo by Mark Rebilas-USA TODAY Sports
Texas A&M Football
Around CFB: 2020 comes for even the geniuses as Riley could lose three straight
---
Is Oklahoma coach Lincoln Riley still a genius?
Though just in his fourth year in charge at OU, a fawning media often lists Riley among Nick Saban, Dabo Swinney and Kirby Smart as the best coaches in college football.
Except, after consecutive losses to Kansas State and Iowa State he's now also on a list with John Blake and Adrian Lindsey.
Who? Exactly?
Blake is the last Oklahoma coach to lose two conference games in the same season. That occurred in 1998.
Lindsey was the last Oklahoma coach to lose to Kansas State and Iowa State in the same season. That occurred in 1931.
Both coaches were fired after those seasons.
Riley is in no danger of getting fired. But he is in danger of losing the "genius" label since the Sooners blew fourth-quarter leads against opponents that had previously lost to Sun Belt Conference teams.
The Sooners held a 35-21 lead against Kansas State only to be outscored 17-0 in the fourth quarter.
Any team can get upset. Give the Sooners a mulligan.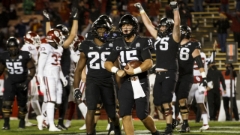 Brian Powers-USA TODAY Sports
But the next week OU had taken 30-23 lead over Iowa State with 8:17 remaining. The Cyclones returned the ensuing kickoff for a tying touchdown. They scored the game-winning touchdown on their next series. They intercepted OU quarterback Spencer Rattler's last-gasp pass in the end zone to seal the victory.
"Gut-wrenching loss," Riley said after the game. "Despite the sickening feeling in my stomach right now and how disappointed we all are, we still know there's the makings of a good football team in there."
Well, there is also the makings of a three-game losing streak … something else OU has not experienced since '98.
The Sooners next play arch-rival Texas, which is having some problems of its own.
If the Sooners fall to Texas they might be out of the hunt for the Big 12 championship, though that conference is so mediocre that's not even guaranteed.
Perhaps Oklahoma can find solace and confidence in that fact that under Riley the Sooners are 3-1 against Texas. That's a positive trend.
Here's another trend, though. Blake's third consecutive loss in '98 was to Texas.
And Lindsey lost to Texas in '31.
Texas hasn't been good, but the Longhorns are averaging 51 points per game to lead the nation. Meanwhile, Oklahoma has allowed 75 points in two conference games.
It doesn't take a genius to see Riley could be in trouble again.
Heisman watch (If my ballot was due today)
1. Trevor Lawrence, Clemson, QB: Lawrence passed for 329 yards and 3 touchdowns in a 41-23 victory over Virginia. Through three games, he's passed for 848 yards and 7 touchdowns. He's completed 73.3 percent of his attempts. Lawrence has also run for 3 touchdowns.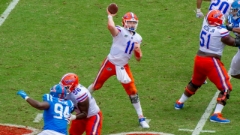 Justin Ford-USA TODAY Sports
2. Kyle Trask, Florida, QB: He's already thrown 10 touchdown passes. Only five teams other than Florida have accumulated that many. Trask passed for 268 yards and 4 touchdowns in a 38-24 victory over South Carolina. Overall, he's thrown for 684 yards, while completing 71.8 percent of his attempts.
3. D'Eriq King, Miami, QB: The Hurricanes were idle last week. Thus far King as led Miami to a 3-0 start by throwing for 736 yards and rushing for 157. He's thrown 6 touchdown passes and has rushed for another score.
4. Mac Jones, Alabama, QB: He proved he throws a really effective deep ball in a 52-24 victory over Texas A&M. Jones completed 20 of 27 passes for 435 yards and 4 touchdowns against the Aggies. He's passed for 684 yards and 6 touchdowns in two games. He's also completed 74.5 percent of his attempts.
5. Jaylen Waddle, Alabama, WR: Arguably the nation's premier big-play threat, Waddle caught 5 passes for 142 yards and an 87-yard touchdown in the win over A&M. He ranks second in the nation in receiving with 13 catches for 276 yards (a 21.3 average) and has 3 touchdowns.
Predicted playoff participants
1. Alabama: The only preseason doubts about Alabama centered on quarterback Mac Jones. No one's doubting him now.
2. Clemson: The Tigers have outscored opponents 100-10 in the first half. They haven't trailed yet.
3. Ohio State: Still waiting on the Buckeyes, but they will be worth the wait.
4. Florida: Quarterback Kyle Trask gives Gators an edge over Georgia.
This week's games to watch
No. 7 Miami at No. 1 Clemson: The Hurricanes look like they're back. But they're not really back until proving they can go toe-to-toe with Clemson. In their last two games against Clemson, the Hurricanes have been outscored 96-3.
No. 14 Tennessee at No. 3 Georgia: The Volunteers aim to prove their resurgence is for real. They've won eight in a row dating back to last year. But that streak was built against less-than-impressive competition. Georgia has won three straight against the Vols by an average margin of 32 points.
No. 19 Virginia Tech at No. 8 North Carolina: Both have two wins. Both appear good. Which one is a legitimate threat in the ACC?
No. 4 Florida at No. 21 Texas A&M: The Gators have looked really good. The Aggies are better than they've looked.
Oklahoma vs. No. 22 Texas: It's a rivalry, so there's that. Expect points. Lots and lots and lots of points
MESSAGE FROM OUR SPONSOR
Call or text Chad at Covert Ford in Hutto at 512-633-4819 For new Fords, Chevys, and over 900 pre-owned vehicles. Thanks and Gig 'em.
Never miss the latest news from TexAgs!
Join our free email list
SPONSORED BY