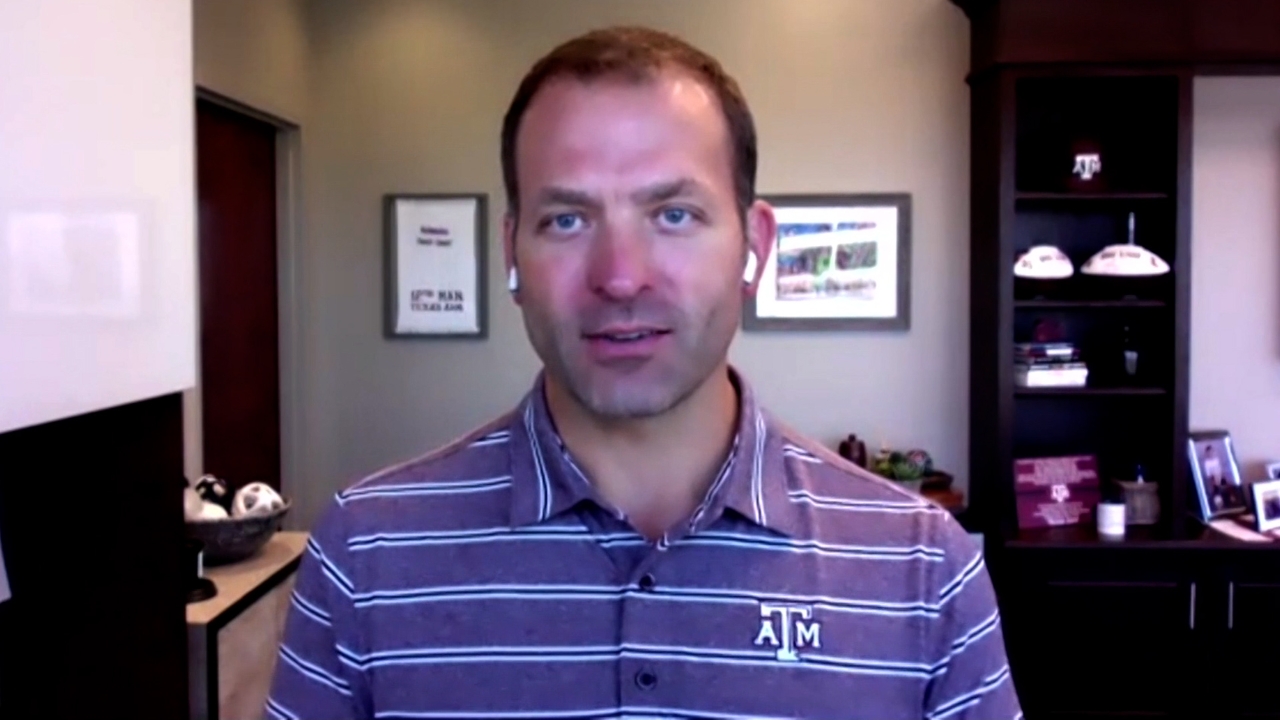 Texas A&M Football
Ross Bjork details return to athletics in Aggieland with COVID-19 protocols
---
Key notes from Ross Bjork interview
It feels great to be playing sports right now. In early August and even late July, when things were crumbling around us, we had that approach of waiting as long as possible. To be two football games in right now is incredible. We did have that soccer mishap and had to miss a match, but we still have great protocols in place. Our first travel with football this weekend to Alabama went well. We can't have a sense of security, though. Our testing numbers are really good across the athletic department. We are going to have to deal with it for the whole academic year with all of our sports. It feels great right now, but we have to take it one day at a time still.

The most rewarding part was seeing the look on our athletes' faces when you could interact with them. They would ask if they're going to play. We told them every time we were doing everything we could, but the answer was: "Yes. We think we're going to play." To pull it off and see the look on their face has been the most rewarding. It's been very agonizing throughout it all because there were so many ups and downs. There was so much uncertainty. To be here is a great accomplishment, but we've got to keep it going.

For the Vanderbilt game, we had 24,000 people. So far, to date, that's the largest sporting event with spectators in the United States since the Super Bowl. We only had to break up one tailgating event. I know that's hard because we all love to tailgate. Entering the stadium was terrific. In the first half of the game, people were great with their masks and social distancing. During the second half, we kind of let our guard down, and people migrated. Our message moving forward is two-fold: Wear your mask, and stay in your assigned seats. We had some breakdowns in communication with our security about the mask policy, but we will reinforce with them that masks have to be on at all times unless you're eating or drinking. For the most part, for 24,000 fans, and knock on wood — there hasn't been a huge spread or a massive increase in cases — Aggies have done really well.

We don't want to go backward. We want to increase in any capacity, whether that's bringing back tailgating or the band on the field or even the number of fans in the stands. We have to continue to do well this weekend. We will monitor it. There are only four games left, but we want to keep doing everything that we can.

We talked about hurricane procedures with the athletic directors this week, but our game will stay at 11 a.m. this week. I haven't seen the announcement with the LSU-Missouri game yet. It's going to be about 85 degrees at kickoff, so make sure you're hydrated when you come to Kyle Field on Saturday. (Bjork later clarified via text that there is a possibility the game is moved for television. All options are being discussed)

I had people texting me during the Vanderbilt game, asking about how many people were there because it sounded so loud. That's the 12th Man. We can still be loud at 24,000.

The story about Kyle Trask being named after Kyle Field is interesting. I wonder if his parents, who are Aggies, will have maroon undershirts under their Florida stuff because obviously, they'll have to support their son first and foremost.

I'm confident we'll play the remainder of our Fall athletics. We've been testing three times a week, and it's going well. So far, so good. Volleyball starts in the next couple of weeks. Soccer has their first home match against Florida this week.

I'm super confident in our protocols, and the athletes deserve all of the credit. We can control what's going on in the facilities, but it really matters what they're doing outside of athletics. They are student-athletes and have normal student lives, but they want to play. That's where we've educated them, and they've done great with it.

The basketball schedule is still a moving target. We got more clarity from the NCAA Division-I council this week. SEC play for the men will start earlier than usual, and the women will start like normal. We will start on November 25. There are still things up in the air. Tickets will operate in the same way as football with an opt-in or opt-out. Seating will be changed and social distanced. Basketball is getting really close, and Buzz is getting a lot of play with Jimmy Butler playing so well, and of course, Alex Caruso's success. It's right around the corner.

I had a chance to meet Alex Caruso last fall. What a great young man. A lot of people remember him as a skinny, scrawny high school player. Now he's playing on the largest stage and in a pretty nice sized role. It's good to see Aggies succeeding on those kind of stages.
Never miss the latest news from TexAgs!
Join our free email list