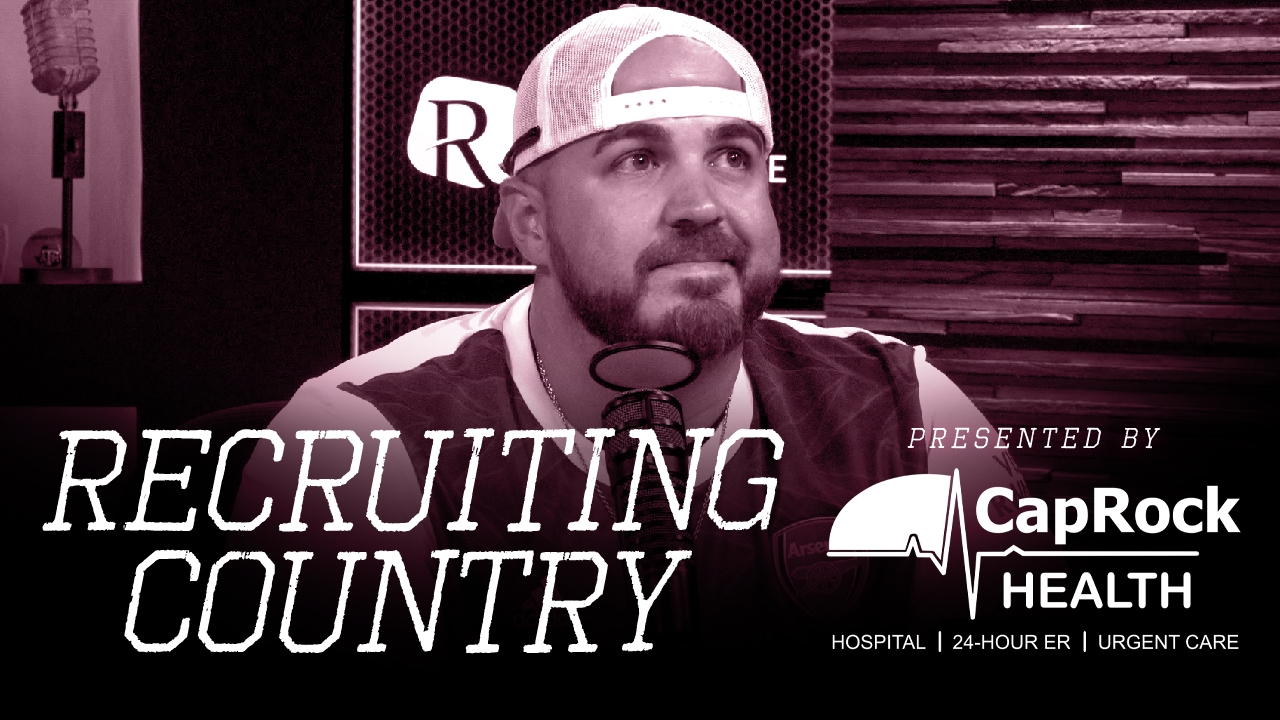 Texas A&M Football Recruiting
Recruiting Country: The latest recruiting news surrounding the Maroon & White
---
Key notes from Recruiting Country
Elijah Jeudy‍ decommitted from Georgia yesterday. He's from the same high school as Tyreek Chappell‍. It's funny how recruiting goes. I think these decommitments are better if they're done quietly. I think the best way to go about a high-profile out-of-state recruit is if he flips to you on signing day. A lot is going on behind the scenes here with Jeudy. Texas A&M will be a key player for him, and it sounds like he's going to make his decision on signing day.

Yesterday, we were hearing that Jeudy might be committing to A&M along with his decommitment from Georgia, but he backed away from the decision-making process for a while. With Elijah Robinson's and Mike Elko's influence along with his high school teammate Chappell, A&M has a lot going for them.

Elijah Jeudy's name needs to be amongst the names at defensive line that everyone wants. He could be a vital part of this class.

If he does end up flipping from Georgia to A&M, that would be back-to-back classes with a flip from the Bulldogs to the Aggies with Akinola Ogunbiyi last year and possibly Jeudy this year. It's not surprising with Jimbo Fisher, and we've been saying that for a long time. Their evaluations of players are outstanding. The players that Fisher has gone all-in on over the last couple of classes will be on the field in a week and a half when the Aggies face Vanderbilt. Their evals have been fantastic, and perhaps none better than Ainias Smith.

The battles that A&M has won should only give the coaching staff more confidence than they already have. If you're an A&M fan and choose the be pessimistic about any prospect anywhere, you're willfully ignorant. A&M is going to be there for anyone in any class.

Jeudy is a high-level player. There is a lot to dream about, and he's terrific now. I remember seeing Tyree Johnson and thinking his pass-rushing feel was higher than most other high school defensive ends. Jeudy is the same way. He's got that quick-twitch and the strength and ability. He is absolutely a national top-100 prospect.

There is absolutely a situation where A&M signs six defensive linemen. If Shemar Turner‍ or Landon Jackson‍ wants to be the seventh, you're not telling them no. Should that happen, they might only take one receiver. There is always room for that "best available" spot. I've always been interested in that discussion between the coaching staff for who is the best. I'm always interested in who stands on the table for which kid. Of course, the deciding factor is always the head man.

Shemar Turner has been at the top of the list. Jeudy would be an excellent piece to add to Turner. Jeudy is an elite player, but Shemar Turner might be the cream of the crop.

I think Shemar and Bryce Foster‍ are genuinely torn with these decisions, and they're two of the biggest targets on A&M's board. Foster told me that he laughs when national reporters call one school the leader for him. He told me he genuinely doesn't know where he's going. Both Bryce and Shemar are caught between a couple of schools. Predicting where either of them ends up is so difficult. Jason Howell has said as much. His predictions are gut feelings. A&M still has as good of a chance with anybody.

I wouldn't say Bryce is dragging it out until the end. He's torn. When it comes down to decision time, he's going to be upset that he's upsetting someone.

There's no concern that A&M doesn't have a high number of commits right now. Quit looking at that. That's the biggest farce. Why does it matter when they commit? It's all about what fax comes in on Signing Day. If your argument is getting that by committing early it helps build the class: the Aggies already have the guys that are building the class.

Jason is going to see Dreyden Norwood‍ this weekend. I'm still planning on going to see MJ Daniels‍. It doesn't seem like Southern Mississippi is getting bothered by this hurricane. After I got off the air last week, Daniels decided he wasn't going to commit. If he had done so last Friday, we thought that would not have been in favor of Texas A&M. Now that he backed away, it seems like A&M still has their foot in the door.

For the people that haven't watched Kendal Daniels‍' film, it's silly good. If he played at Denton Guyer, everybody would know them. He's in the upper echelon of high school film.

Jarred Kerr‍ had another big-time performance in a one-point win over Rockdale. That was two top-ten teams going at it. Rockdale went for two at the end for the win, and Jarred Kerr made the stop short of the goal line. He is an athlete. I think he'll be a safety at the next level, but he's good enough to do all of those things. Projecting small-town kids is more difficult because they've never been specialized. It's interesting. He's a good kid and good to talk to. He's been possibly the fastest riser in the country since COVID.
A SPECIAL THANKS TO...
CapRock Health System, the only 100% locally owned and operated healthcare system in B/CS, has 4 convenient locations; CapRock Hospital with ER, CapRock 24-Hour Emergency Center, CapRock Urgent Care at Century Square, and CapRock Urgent Care at Jones Crossing. Visit CapRockHealthSystem.com
Never miss the latest news from TexAgs!
Join our free email list