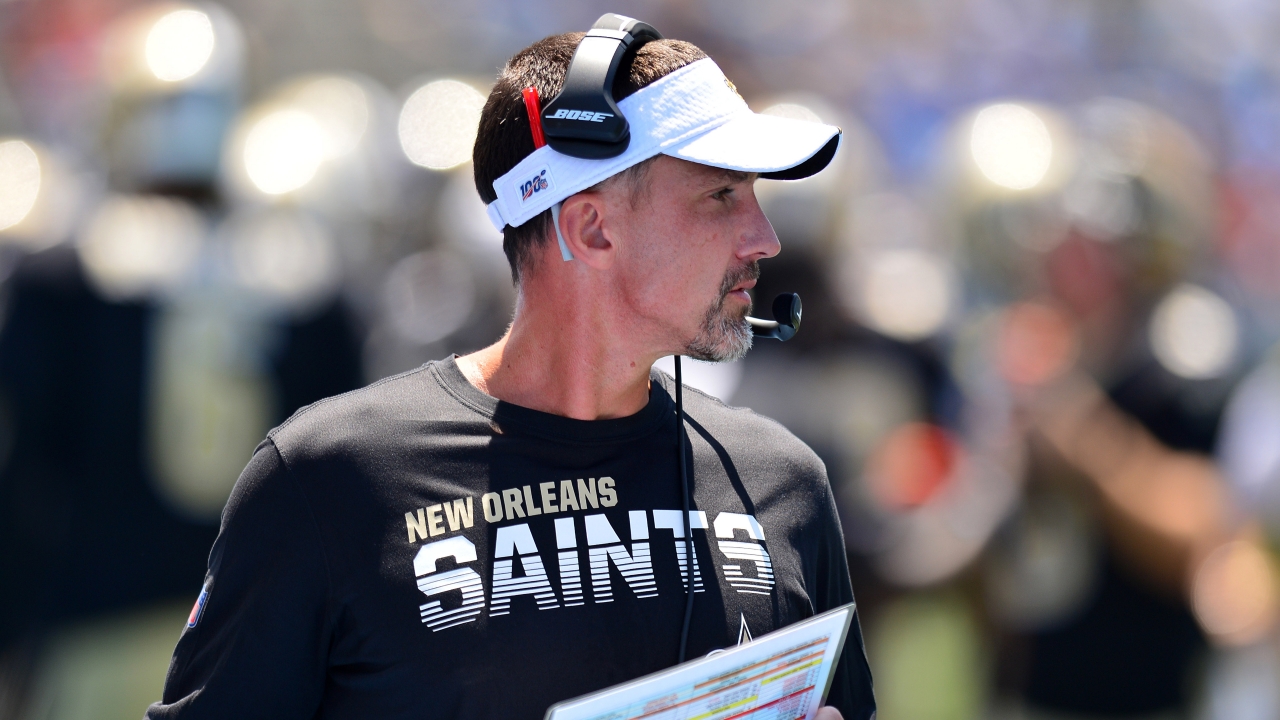 Photo by Jake Roth-USA TODAY Sports
Texas A&M Football
Charean Williams unveils her top Ags in the NFL from week one
---
Key notes from Charean Williams interview
I don't know if Jhamon Ausbon's decision was that good. Everyone hates to make decisions, so I don't want to criticize too much. NFL general managers have come out and said they want to see players play. He's not going to be a first-round pick. In my opinion, he likely should've tried to play his way into a higher position. If this is purely about preserving his draft stock, he should've played to improve his draft stock. It's hard to know that his decision was actually about the draft.

Texas A&M had a bunch of receivers leave early in Quartney Davis and Kendrick Rogers. They went undrafted. I'm not sure if they wish they had come back and played another year in college. There is a lot of inexperience at wide receiver. There is potential, but it's all on paper right now. It does worry you, and I'm sure it worries Jimbo Fisher a little bit.

Looking at the Cowboys game on Sunday night, you question the call not to kick the field goal after it didn't work out. They threw it to a rookie receiver who didn't run a route long enough to get the first down. There was still a lot of things to like from the Cowboys.

There are concerns about the Cowboys' defense. Aldon Smith looked great, but that secondary is still a huge question mark. Brandon Carr got moved up from the practice squad, but I'm not even sure how much playing time he got on Sunday.

Linebacker is a question mark. Joe Thomas came in and played, but he's not Leighton Vander Esch or Sean Lee. They need Lee back for leadership as much as anything. They need experience and leadership at linebacker and in the secondary.

Jared Goff is Jared Goff, but the Cowboys will play some better quarterbacks that will really take it to their defense. I don't think they'll go after Earl Thomas. They have to win this week against Atlanta. If they don't, they might not have a choice but to go get Earl Thomas. Right now, it's a no.

The PI call on Michael Gallup was terrible. Usually, you keep the flag in your pocket at that point in the game. I thought Jalen Ramsey did an excellent job at selling the OPI, and that's one of the reasons he's one of the best corners in the game. The referee said it was clear and obvious. There's no way it was clear and obvious.

Dallas Cowboys fans have wanted a coach that would go for it and be aggressive. Mike McCarthy was aggressive with his decision to got for in the red zone. Garrett would've kicked the field goal there. That play will be the lasting image of CeeDee Lamb's first career game.

Aldon Smith was impressive. How do you sit out that long and come back and do that? It's an outstanding early return. If he can stay healthy, it'll pay dividends for the Cowboys.

Michael Gallup is the Cowboys' No. 1 receiver. People keep talking about Amari Cooper, but who did the Cowboys go to with the game on the line? Who was Jalen Ramsey covering?
---

Ags in the NFL
Saints defensive coordinator Dennis Allen was impressive for what they did to Tom Brady.

Ryan Tannehill was impressive. They should've scored a lot of more points than they did, but their kicker missed three field goals. Tannehill made some night throws down the field.

Tyrel Dodson had a great game as well and got the start for Buffalo.

Unfortunately, it wasn't a great weekend for a lot of Aggies in the NFL this week.
Never miss the latest news from TexAgs!
Join our free email list