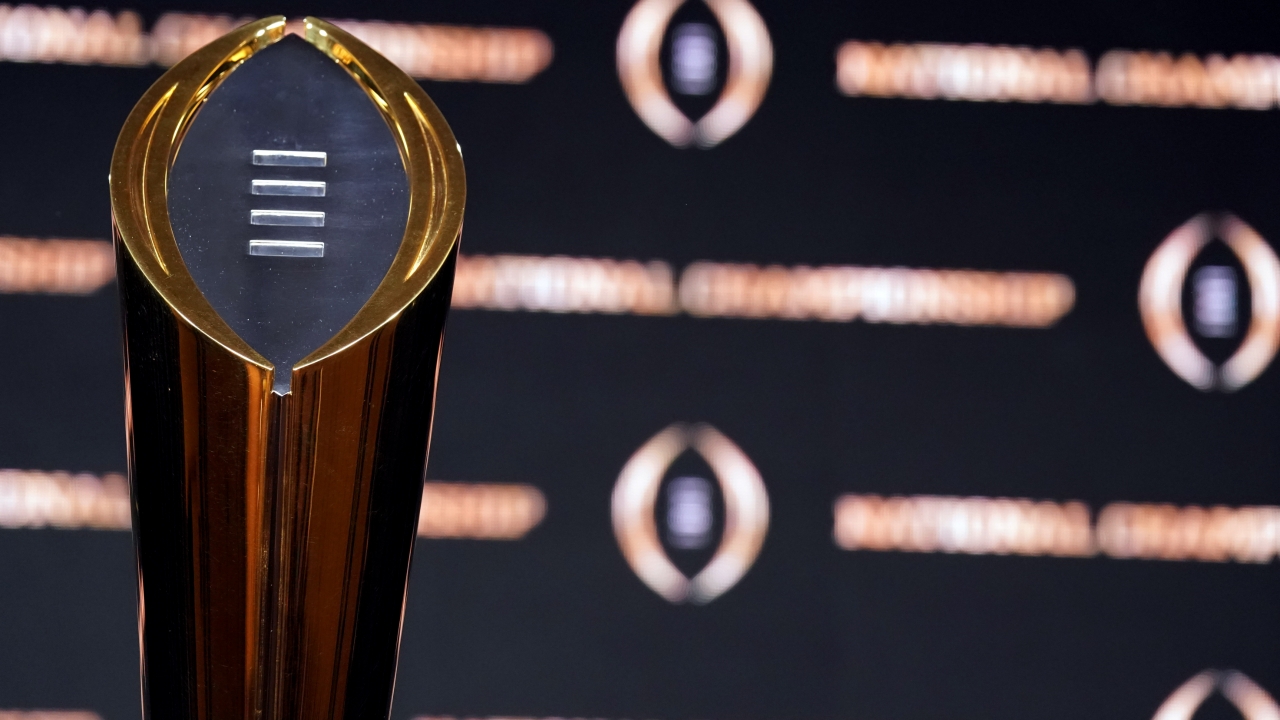 Photo by John David Mercer-USA TODAY Sports
Texas A&M Football
CFP Foundation executive director discusses fundraising initiatives
---
Key notes from Britton Banowsky interview
It feels great. I was sitting at home last night and we had a college football game, an NFL game, the US Open, and a hockey game. We're getting close to being back. It's very encouraging.

It's been challenging. nobody has a playbook for a pandemic. Give athletic departments and conference commissioners a lot of credit for the decision they've been making. They've worked with principles. I've worked with Greg Sankey before and he's fantastic. At the end of the day, it's about the student-athletes. These have been hard, hard decisions.

The factors have been evolving. More information you have, the more informed decision to make. When you have so many school presidents in the room, it's really difficult to manage.

I work on the foundation side of things and don't really have a lot going on relative to the selection process. I promised Bill Hancock that I won't opine about the actual selection.

On the eve of signing a deal with ESPN, we thought about how we would benefit from a community engagement strategy. We knew we needed to tether a give-back initiative to the big-time sports opportunity. We picked education to give back to. We all had a teacher we could articulate about who had impacted us. We picked teachers. We've given almost $40 million back to teachers over our last four years.

Each year, we have Teachers Week. Texas A&M has been great about it, and a lot of schools honor teachers at games. But given the pandemic, teachers across the country have stepped up in a big way. We decided we will go all-in and double down with our partners to help teachers. So, next Monday, the college football community across the country is going to mobilize the help teachers. Over $4 million and over 150 partners are involved in this initiative.

If people want to get more information, you can go to CFP-foundation.org. Intuitively, teachers are the difference maker in our communities. Without great teachers, we don't have a great education and innovation. Go out of your way to thank a teacher or a former teacher on Monday. You can even go online and fund an elementary school or middle school in your community. Classroom resources are scare right now, and teachers would certainly be very grateful for any help.

The community around college football is huge. The passion for giving from this community is big. It's been wonderful to use this platform to give back.

We saw this spring the issues that teachers were going through in moving to virtual instruction. We doubled down to help them our, regardless if football was played or not. Our commitment to teachers and helping them out is independent of football.
Never miss the latest news from TexAgs!
Join our free email list