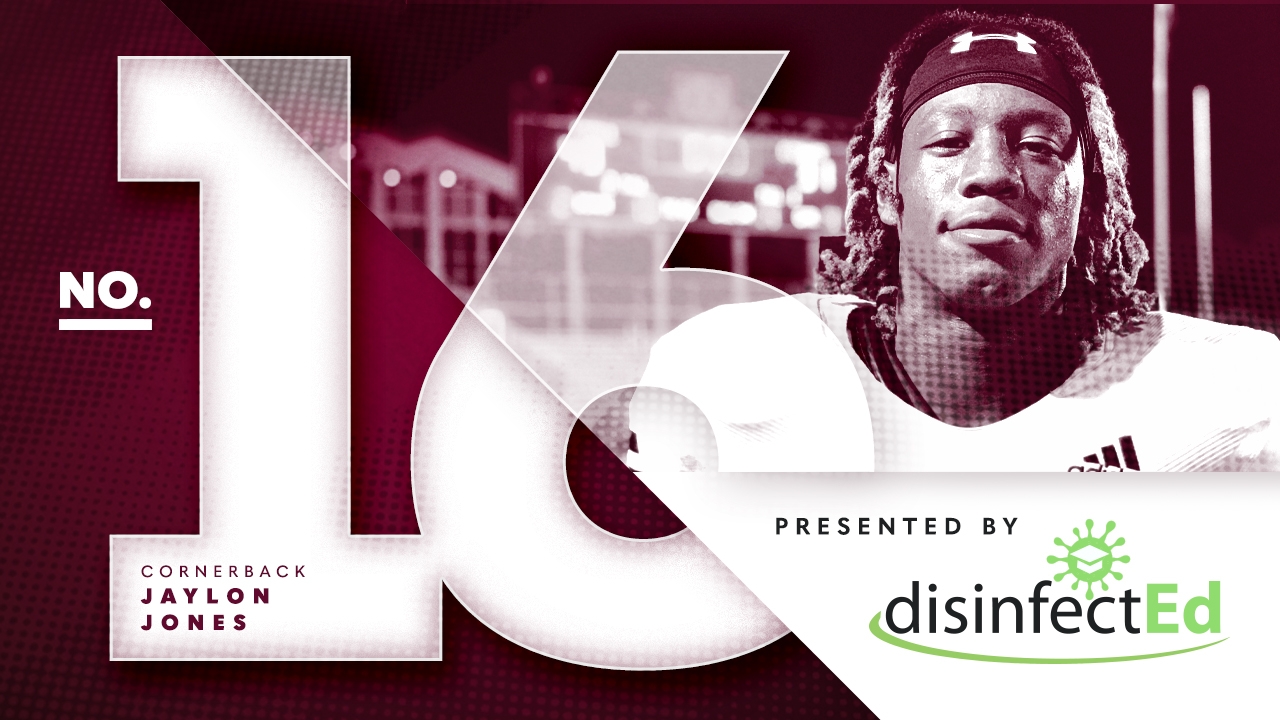 Texas A&M Football
30 Players in 30 Days #16 — Jaylon Jones
---
Position: Cornerback
Classification: Freshman
Hometown: Cibolo, TX
Listed Height: 6-2
Listed Weight: 195
Key notes from Billy's analysis on Jones
I've said before that if they'd had spring ball and a regular start to the season, he could have been starting the season opener against ACU. I would've almost expected that.

I think Jaylon is a difference-maker. He will be a special player. You saw that as a recruit. He continued to rise and didn't disappoint as a recruit. He has impressed and exceeded expectations since he's gotten here in January. That's how you know you've got something special.

Myles Garrett made a huge first impression. Same with DeMarvin Leal last year. It's the same exact thing with Jaylon Jones. He is every bit as talented as they thought he was. He studies a ton too, but people inside the program rave about his work ethic and his leadership. He checks all of the boxes just like Myles Garrett and Christian Kirk, and you saw what they did early in their careers here.

I think Jaylon Jones will have a big impact this year. I think he will start as a true freshman at some point this season for the Aggies. He's special.

There is competition at corner. There is a senior in Myles Jones who is having a strong offseason. Elijah Blades is there and he flashed greatness while playing with a hurt shoulder. Brian George is also coming in, and he was touted as a high-end JUCO guy. There is competition, but I think Jaylon has it.

He is a different type corner than Derek Stingley. You don't see many who come in and play as good as Stingley did last year. He looked like Charles Woodson from day one. Jaylon Jones is more like other five-star in-coming recruits. You know he'll be special and be a difference-maker. He'll have an early impact more similar to Jeff Okudah in his early days at Ohio State.

Jaylon Jones' potential is through the roof, just like Demond Demas and McKinnley Jackson. These are five-star talents. Those guys, along with Demani Richardson, Kenyon Green and DeMarvin Leal have the work ethic to go along with that type of talent. They're going to excel and they're going to be special. Jaylon has the requirements to be special.
Follow the entire 30 Players in 30 Days series here.
MESSAGE FROM OUR SPONSOR
DisinfectED……Sanitizing, Disinfecting, and Protecting where we Work, Live, Educate, and Play. For more information, call Jason at 409-939-6323 or visit www.thedisinfected.com.
Never miss the latest news from TexAgs!
Join our free email list
PRESENTED BY