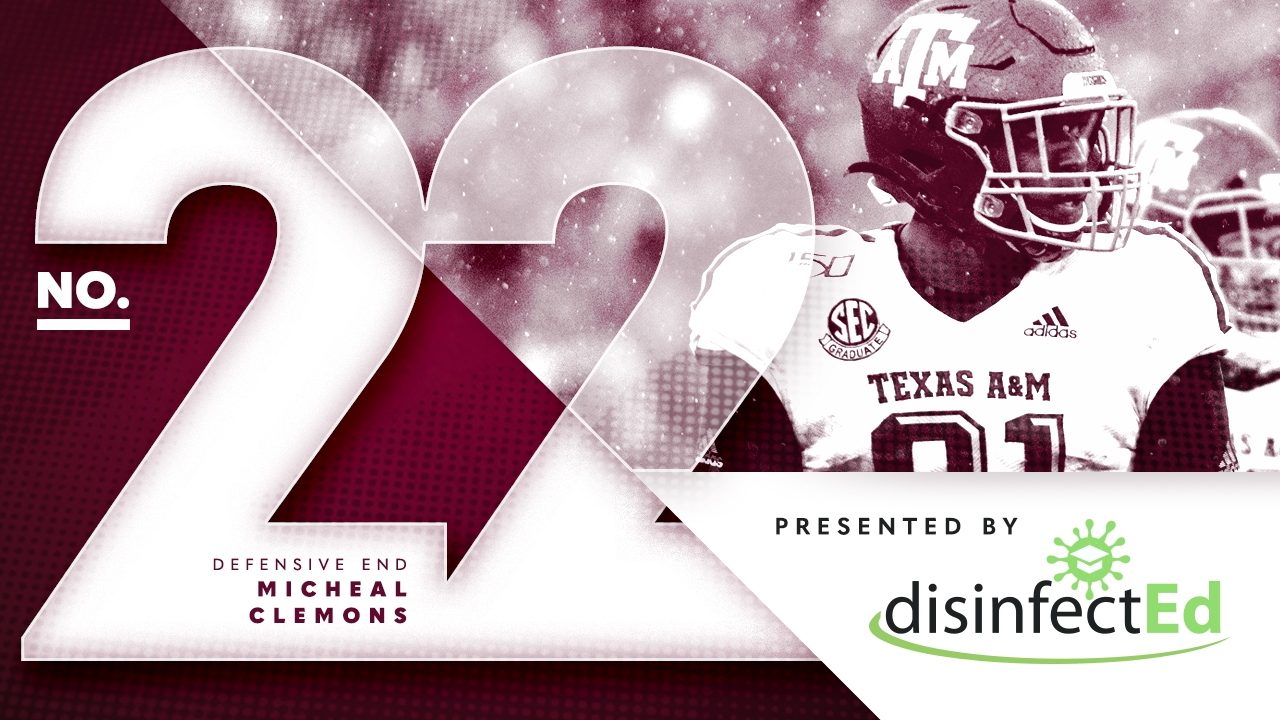 Texas A&M Football
30 Players in 30 Days #22 — Micheal Clemons
---
Position: Defensive End
Classification: Graduate Student
Hometown: Garland, TX
Listed Height: 6-5
Listed Weight: 270
Key notes from Olin's breakdown on Clemons
Quite frankly, I think Clemons is a guy that has great potential, but you know the old line about potential: It means you haven't done it yet. We were expecting him to come here and add to the pass rush. He has 1.5 sacks in two years.

He has the size. He has the burst. You have to wonder what it will take for him to put it together or if he ever will put it together. It is his final year, so maybe he does finally put it together. I'm not saying he needs to get 15 sacks, but six or seven shouldn't be out of the question with the tools that he has.

Clemons is much better against the run than he gets credit for.

I wanted to write an article about him last year, and he didn't want to do an interview because, as he told me, he hadn't done anything yet.

At some point, you have to play at least in the neighborhood of what your expectations are and what your abilities are. Maybe this will finally be that year. The frustrating part is that he looks the part more than anybody else. His development has definitely been slow, but he's running out of time to develop.

In his future, he might need to add 20 to 25 pounds and move inside. If he's going to play on the edge, he needs to create that pass rush. We're to a point now that we can't expect it and understand that anything he adds in the pass rush is just a bonus at this point.

I think he's going to have to show more on the collegiate level to even get a chance to play in the NFL. Maybe he will follow that Michael Bennett trajectory. I remember watching him early in his career and you could run around him because he was going to crash. He had a strong senior year. Maybe Micheal Clemons will too, and that could be the beginning of a long and successful career in football.

If I was betting right now, Clemons would not be in the starting lineup. However, he ended up starting half of the games last year. He's decent against the run. Add some pass rush to that and he could be hard to keep him off the field.
Follow the entire 30 Players in 30 Days series here.
MESSAGE FROM OUR SPONSOR
DisinfectED……Sanitizing, Disinfecting, and Protecting where we Work, Live, Educate, and Play. For more information, call Jason at 409-939-6323 or visit www.thedisinfected.com.
Never miss the latest news from TexAgs!
Join our free email list
PRESENTED BY