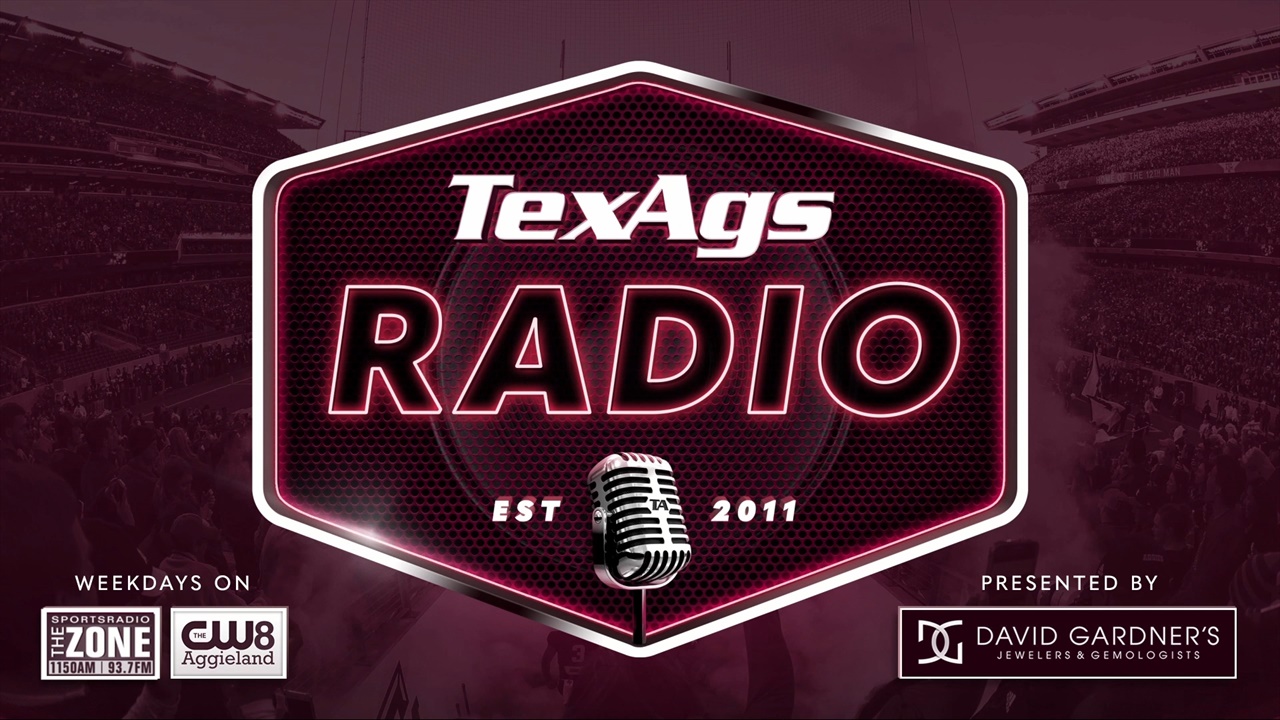 Texas A&M Football
Pick Six Previews owner Brett Ciancia talks A&M, SEC West in 2020
---
Key notes from Brett Ciancia interview
It's been incredible. I launched this in 2012 as a college football preview site. Over the first few seasons, my predictions were some of the most accurate from anyone. I've put together some books with stats, graphics, and analytics. I became a Heisman voter after my first book in 2019, and here we are in 2020 with our second book coming out.

I see some of the national writers and pundits doing a great job, but sometimes they only scratch the surface. I like to dive into all 65 of these teams. I have a balance between the numbers and the stories. Striking a nice balance and going into depth is keep.

I'm high on A&M this year. I have them preseason ranked No. 10. Everyone likes to complain about their schedule when they lose, but if there was ever a case, it was A&M last year. It was brutal last year, but it reverses this year. 2018 was a transition year. 2019 was a young roster. Now, you have the coordinators back and so many returning starters. Everything is pointing towards a nice jump this year.

The third-year coordinator bonus that also lines up with a veteran roster, it's enormous. The players are familiar with the scheme and the staff. These are the players the coaches handpicked too.

Without spring ball and shortened camp, I leaned heavily on the teams that brought back their coaches, coordinators and had a lot of returning starters. I'm not sure how some of these teams are going to fare without that continuity. A&M should benefit from it.

With the bottom three SEC West programs, they're going through coaching changes. You can count them out. With Auburn, their trenches have to be revamped, and they'll be running a new offense. With LSU, the coordinators are gone, and they lost 14 starters to the pros. That's a ton to replace. Alabama lost their entire secondary and their edge rushers. If anybody in this division could weather the storm through this weird offseason, it's Texas A&M.

Upfront, the offensive line has had issues for the Aggies, but it's finally veteran-laden and experienced. I'm confident that the talent level there will improve. Yes, Kellen Mond is important, but establishing the run against some of these top defenses is huge. The drop off of playing top 25 defenses vs. the other either defenses they played last year, was vast. Getting that run push this year would be huge. You're also starting to see the recruiting take over at the skill positions. It's a pretty complete offense, and you started to see Mond take over in that bowl game. Jimbo Fisher is a quarterback guru, so watch out.

Mike Elko has had success everywhere. He took Wake Forest, who had horrible defenses, into consistent top 40 units. He was also great at Notre Dame. I think last year was one of his best coaching jobs because he had such a young group. They improved in scoring, total and passing defense last season. Oh, and they get nine starters back. Look for a jump.

As for any vacancies on the roster, the recruiting is starting to take over. Jimbo Fisher's classes have been fantastic. I'm pretty excited where this program is headed, and the recruiting is telling of where it's going.

The SEC West begins and ends with Alabama. I did not have them in the playoff, and that ruffled some feathers as an outlier pick, but I got it right. They could have the best offensive line and receiver stable in the country. Replacing Tua will be tough. Mac Jones is going to have to take the next step. Alabama's defense took a slide last year, but they were still one of the top 15 defenses in the country.

I have A&M at No. 2 in the SEC West. It's all clicking for 2020. It's a loaded offense, and they're starting to stack top-five recruiting classes.

I think LSU is third in the West. I think it was the all-time one-year wonder, and that's not to knock them. That team was right up there with the all-time great teams. Fourteen starters are gone, and Joe Brady is gone. Dave Aranda is at Baylor. With such a weird offseason, I don't know how they can put together another top ten team. If Ed Oregeron has them back in the top ten this year, that'll be telling for him and the Bo Pelini hiring.

With Auburn, they're outside of the top 25 for me. I don't see them finishing second or third in the division, and that's a trendy pick. In that bowl game, Minnesota pushed that defensive line around and drove them around on offense. I think Bo Nix takes a step forward, and he has a good receiving corps. They changed coaching schemes too, so there's a lot of unknown.

I have Arkansas still in last. That Chad Morris hire set them back a few years, and it'll be a while before they can compete. I like the Sam Pittman hire there. Mississippi State should finish sixth. I've been waiting to see the air raid offense come to the modern SEC game. It'll be tough without a spring and a summer to install that offense in two weeks of camp. Ole Miss made an interesting hire with Lane Kiffin. He's had success lately after a controversial start. He has produced championships and tailors his offenses to his quarterbacks, and he's got two good options with Plumlee and Corral. There is a significant drop off between Auburn and these three programs that made coaching changes.
---
For more information from Brett, CLICK HERE
Never miss the latest news from TexAgs!
Join our free email list