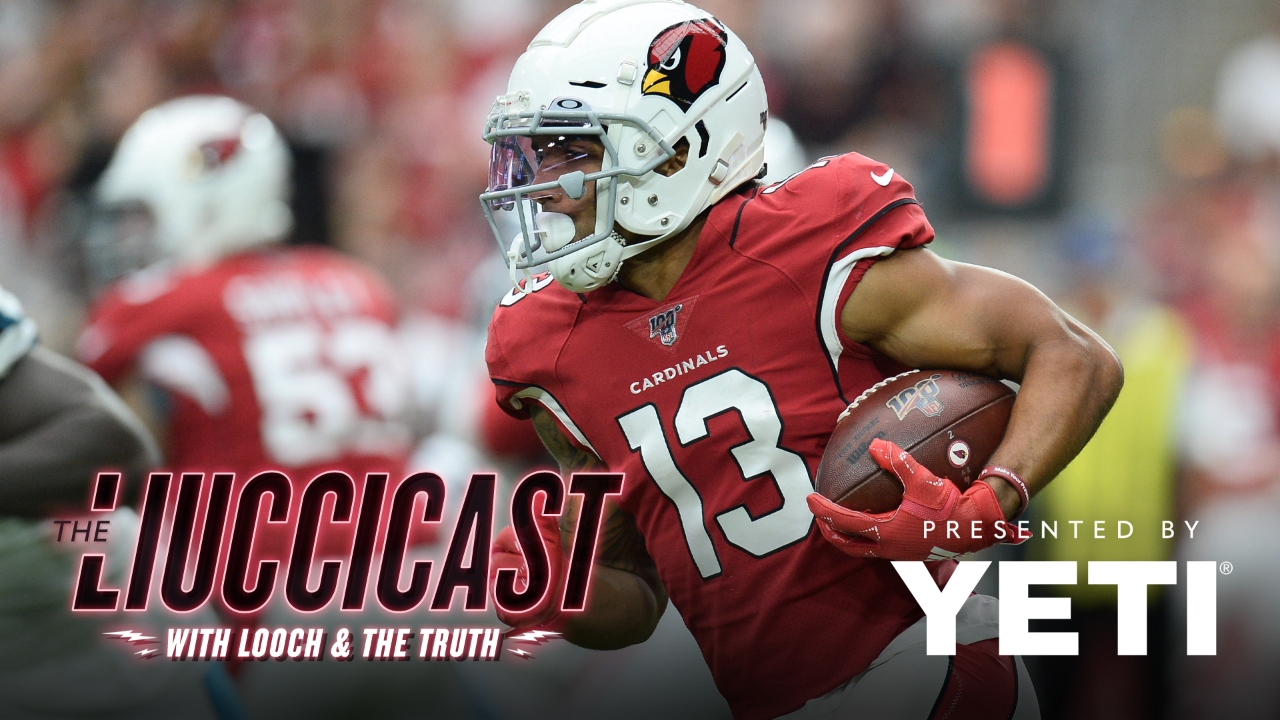 Texas A&M Football
Catchin' up with legendary Texas A&M pass-catcher Christian Kirk
---
Former Texas A&M and current Arizona Cardinals wideout Christian Kirk joined the latest LiucciCast to discuss his excitement for his third year in the NFL, the talent at wide receiver for the Aggies in 2020, and much, much more.
---
Key listening points
Kirk 1 (2:00- 3:23) On his excitement to get back to playing football
Kirk 2 (4:10- 5:15) On first-round pick Isaiah Simmons
Kirk 3 (6:00-8:33) On how much he has progressed heading into year 3 in NFL
Kirk 4 (9:33-10:41) On if Kyler surprised him quickly adapting to the NFL
Kirk 5 (11:44-13:41) On how tough it was to lose two friends and quarterbacks at A&M
Kirk 6 (14:09-16:43) On what he does off the field giving back to the community
Kirk 7 (17:49-19:42) On meeting Larry Fitzgerald and Tim Tebow
Kirk 8 (21:22-24:07) On if he watched Johnny Football and if that affected any early interest in A&M
Kirk 9 (25:15-28:40) On meeting with Jimbo Fisher
Kirk 10 (29:30-31:21) On his expectations for Kellen Mond and Jhamon Ausbon's senior season
Kirk 11 (31:59-33:06) On Demond Demas
Kirk 12 (33:45-34:38) On the toughest secondary he faced at A&M
Kirk 13 (35:42-37:20) On Kliff Kingsbury
MESSAGE FROM OUR SPONSOR
Welcome back to The LiucciCast, presented by YETI, Built for the Wild. Visit yeti.com to check out gear that'll help you travel farther, camp longer, and live harder. No matter where the wild takes you, YETI is ready to tackle your next adventure head on.
Never miss the latest news from TexAgs!
Join our free email list