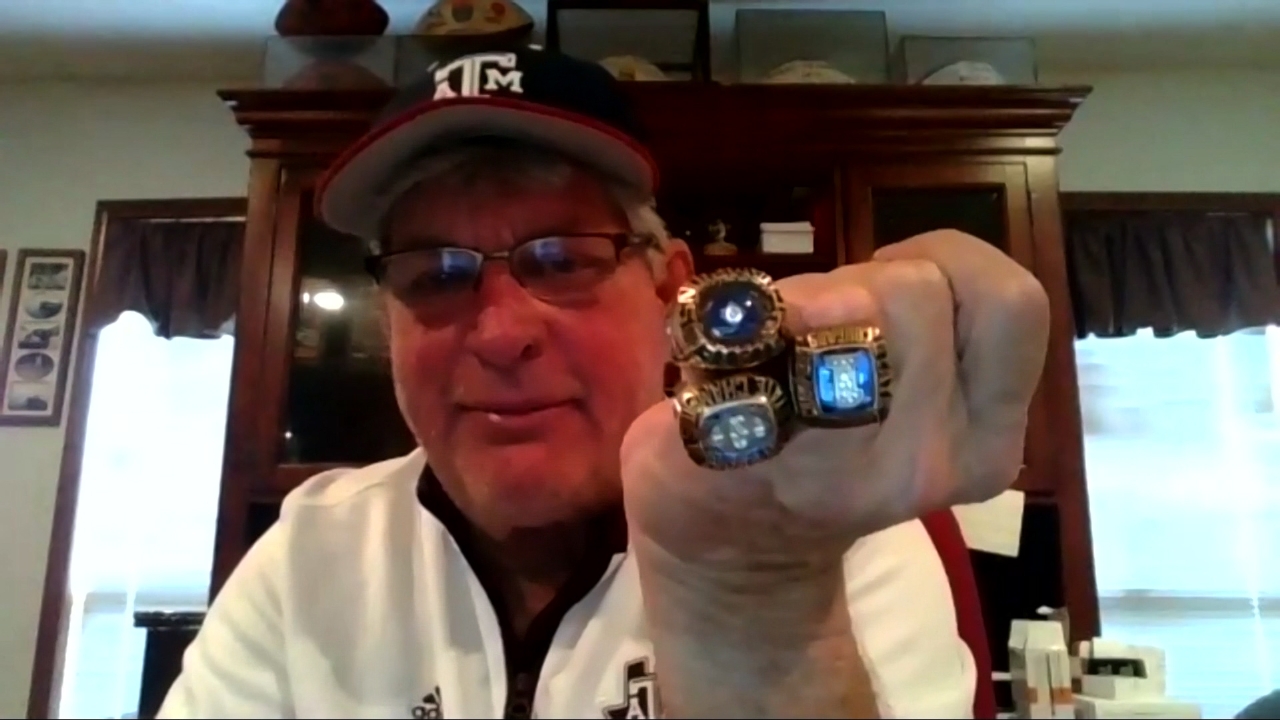 Texas A&M Football
Weddell: No team is better prepared than A&M after missing spring
---
Key notes from Alan Weddell interview
I'm glad I took the Texas A&M job in 1998. It was the best decision I've ever made. I thank RC Slocum every day for letting me join his staff in Aggieland.

With the coronavirus, it has presented new challenges and a lot of disappointments at the high school level. Dealing with high school kids losing their senior year is hard. We started back up with workouts, but we had to shut it down — and not because of the kids' fault — own because cases started spiking. I know our weight rooms at Brazos Port were clean. The benches were so clean that you could do surgery on them. Hopefully, we can start back up again soon.

The fear factor is significant. The deaths we are seeing occur because there are some other underlying illnesses for these patients. We're shutting down the whole world to protect the older people like me. This thing is like the flu for young people. You protect the vulnerable. It has been a mess. My pay grade isn't high enough to have all of the answers.

High school football is much different than college. You can't move football to the spring for high school because of two-sport athletes, and kids are graduating early. Football is part of the extracurricular activities in high school. Without football, there is no marching band or cheerleading or anything. The money isn't as important in high school football as it is in college.

We were doing temperature checks every day during our offseason, and anybody with a temperature of 99.6 is sent home. Everyone has to be masked up to enter the facility, and the staff is always wearing a mask. We're doing all that we can.

I think no team is better prepared for missing spring practice than Texas A&M. So many seniors, including the quarterback Kellen Mond, are back. The same coaches and same schemes as well. That's a plus, rather than a minus, for this program.

I'm not sure Mike Leach knew all of his players' names at Washington State. He is a great guy, though. I love Mike Leach.

The quarterback at Alabama that played in the Auburn game, Mac Jones, got beat. They have quarterback questions.

2020 is the year. With whatever the schedule looks like, as long as we play football, Texas A&M will be able to compete.

This linebacker group will be better than the 2018 group because they know the system. They have a great combination of experience and leadership, along with some talent with the younger guys.

My biggest concern with A&M is experience at wide receiver. I know we have some great ones there, like Jhamon Ausbon. The secondary also looks a little shaky, too. We have to replace some guys on the defensive line, but we have the talent to do so. The offensive line should be good. Really, I see no huge weaknesses on this team. I guess we have to find a punter, but hopefully, we won't have to punt very much.
Never miss the latest news from TexAgs!
Join our free email list