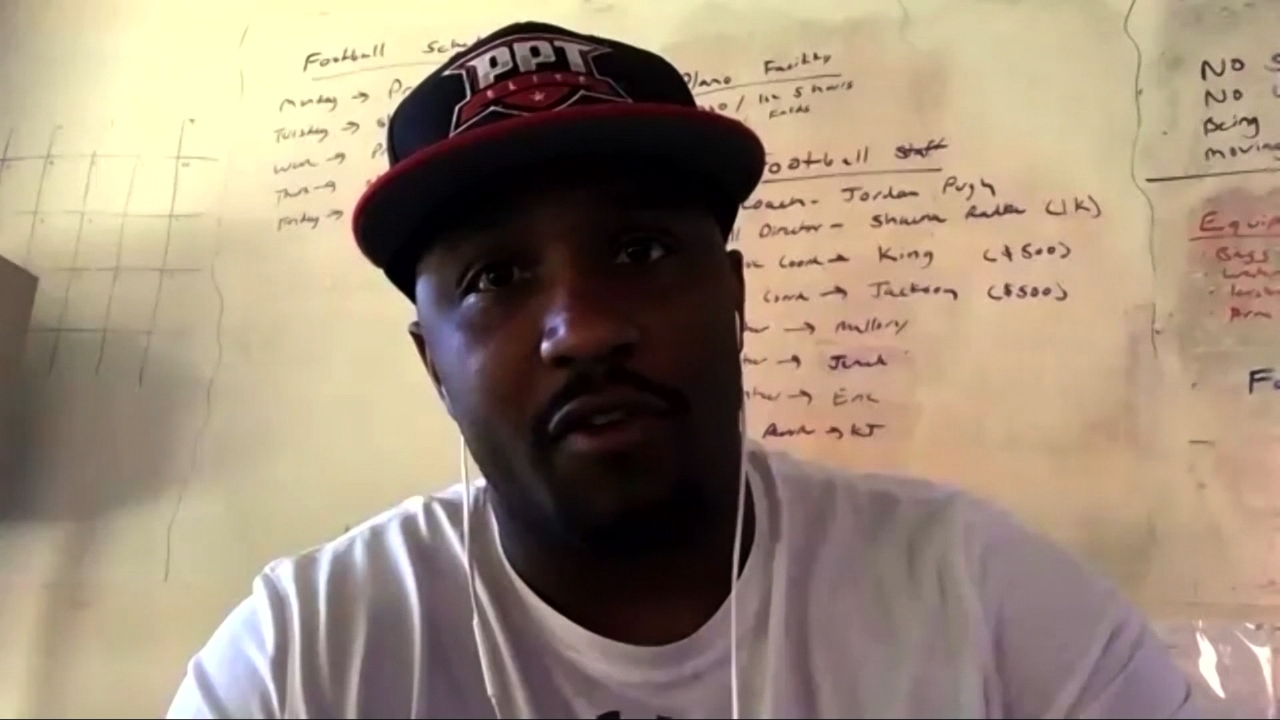 Texas A&M Football
Jordan Pugh analyzes the 2020 Texas A&M offensive line room
---
Key notes from Jordan Pugh interview
We're talking all of the time. I was speaking to one of my 14-year-old players last night. He was telling me he was afraid to walk outside and to the mailbox. He had tears rolling down his face. Everyone is living in fear right now. With the black community, everyone is afraid of doing something wrong. We don't know if we're going to come home when we leave the house each day. Coaching these kids adds another layer of these conversations. And it's not just talking with our black players; it's communicating with our white players and our Hispanic players. Everyone is coming together. The dialogue will lead to positive change.

The biggest thing about this is understanding. There is so much misunderstanding of what other people go through. These conversations open a lot of eyes and create some understanding. I told them that there is a purpose in everybody's life. George Floyd's purpose might have been fulfilled by bringing people and the world together.

We got into the tight end talk last week. I argued they're the best position group on the entire team. With everything they have, and now moving Max Wright to tight end, I think they're going to be more physical in the run game. We know about Cupp and Wydermyer. They're going to be very good.

When I look at the offensive line, based on last year, that had a guy who was a 900+ yard rusher in Spiller and Mond had 500+ yards. There is a lot of experience on the line, but there is too much inconsistency. You see spurts where they can very effective, but against the elite talents, they seem to take a step back.

We saw Kellen seemed to take a step back, but I think that has to do with the offensive line. We noticed that there was an inconsistency in the play-calling at times. Perhaps that's Jimbo saying his guys can't handle much more than he was giving them at the time. We saw that a lot in the Clemson game.

When you look at a guy like Dan Moore, he's extremely talented, but things go south on him sometimes.

There is so much talent, but it's almost unproven. It has me going side-to-side with this group. They will be interesting to watch.

Early on, if Moore or Ryan McCollum don't show up, you'll see some shifts to create consistency so that Jimbo Fisher can open up his playbook.

I'm like 60/40 on this offensive line right now. I think moving Max Wright to tight end is meant to give them another blocker.

When you have a short time frame, you have to go with what you know. You know Jimbo will be able to scheme a great plan. Being able to take this veteran offensive line and put in individual plays and play formats can flow together with a better offensive line. It gets things rolling and get's that confidence going. The experience is enormous, but I want to see more consistency.

If I were Jimbo, I would go inside-out. The SEC thrives on the interior defensive line. To solidify the inside and move to the tackles will be huge because of how this league works. When you look at Moore and Kenyon Green, I may want to move them there to add extra protection in the passing game.
Never miss the latest news from TexAgs!
Join our free email list