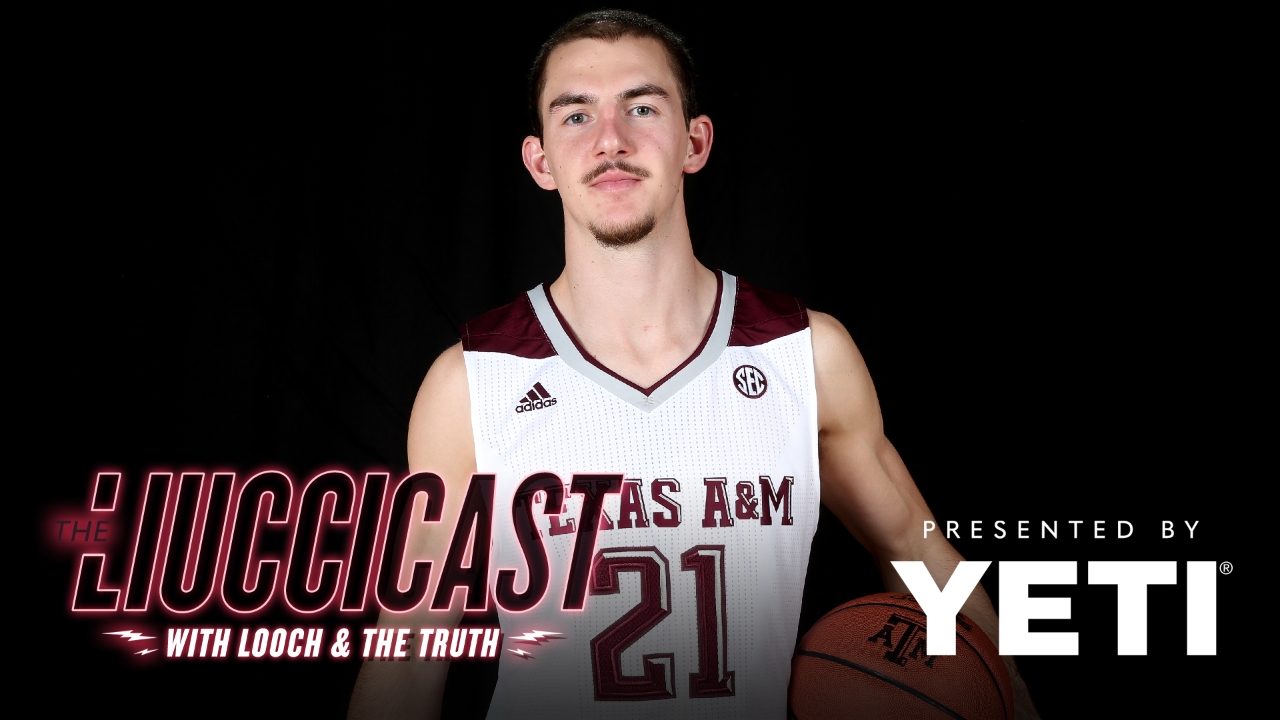 Texas A&M Basketball
Alex Caruso itching for NBA's return & possible title run
---
From his days as a ball boy to becoming an A&M legend and now as a member of the Lake Show, Alex Caruso has stayed true to his roots. The current Los Angeles Laker joined The LiucciCast to discuss his growing fame, the NBA's coronavirus stoppage, and much more.
---
Key listening points
(:50-3:05) On being in LA during the break and staying fit
(3:44-4:39) On being blindsided by the work stoppage
(4:40-6:11) On Kobe Bryant's death
(7:00-8:20) On having a chance to win an NBA title in 2020
(8:21-10:35) On Khris Middleton
(10:47-13:05) More on possibly winning a title
(13:07-16:28) On LeBron James & other Laker teammates
(22:59-26:14) On his favorite Aggie hoopers (minus Acie Law) to watch as a kid/ball boy
(26:15-27:23) On BCG
(27:47-31:20) On excitement over A&M under Buzz Williams
(31:21-35:28) On 'The Last Dance', Jordan & living a similar story with LeBron as a teammate
(39:07-40:03) On charitable events he's doing right now
MESSAGE FROM OUR SPONSOR
Welcome back to The LiucciCast, presented by YETI, Built for the Wild. Visit yeti.com to check out gear that'll help you travel farther, camp longer, and live harder. No matter where the wild takes you, YETI is ready to tackle your next adventure head on.
Never miss the latest news from TexAgs!
Join our free email list