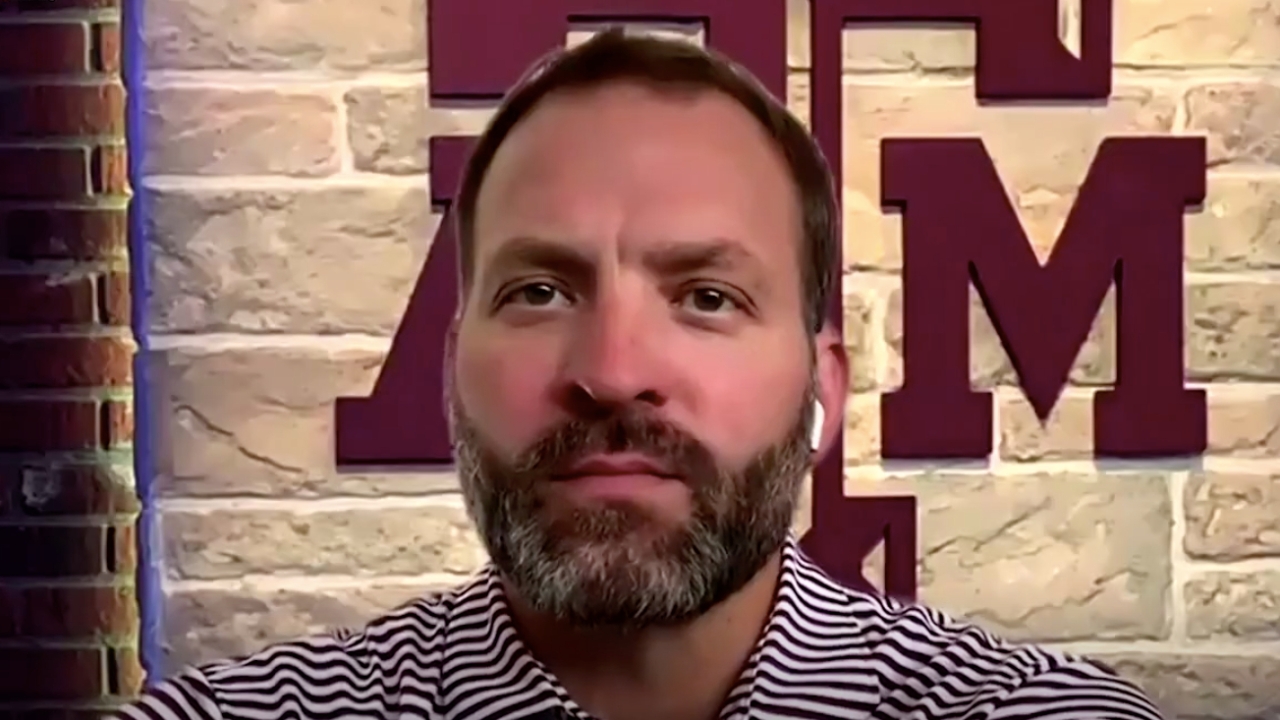 Texas A&M Football
Bjork eyeing June 1 for potential reopening of Aggie athletic facilities
---
Texas A&M Athletic Director Ross Bjork on Tuesday said he's hopeful the Southeastern Conference will allow member universities to open athletic facilities on June 1.
On March 13 the SEC suspended athletic activities through May 31 due to the COVID-19 pandemic, which so far has been blamed for more than 92,000 deaths in the United States.
The SEC will decide whether to lift or extend the suspension on May 31.
Speaking with reporters via Zoom, Bjork said he favors allowing facilities to reopen.
"My stance is that June 1 should be the date," he said. "I believe the further we push it out and there is a go-ahead to have fall sports that we're going to be cramming in their (athletes') physical conditioning. You may run more risk of that aspect of trying to cram in conditioning, cram in weight training in a very short amount of time to prepare them. We may force ourselves into an adverse situation that we don't want.
"We'd rather ease into it, open early, allow voluntary activity, allow the young men and women to come back on our campus. That's the mindset that we're approaching with."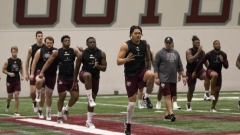 Angelina Alcantar, TexAgs
Bjork also said he felt by allowing athletes to use on-campus training facilities their health could be better monitored than if they worked out in commercial gyms. The state of Texas allowed gyms to reopen on Monday.
"We believe that we can screen (athletes) when they walk in," Bjork said. "We know who's around them. We can keep the social distancing. We can stagger it throughout the days, and we have four weight rooms in our athletic complex, so that's why we believe that our student-athletes would be safer within our facilities."
Bjork also addressed a variety of subjects including possible contingency plans if scheduled opponents canceled games, if attendance to games was limited, testing athletes and his increased confidence that fall sports seasons — football, in particular — would progress as planned.
"Each day that goes by, we get more positive data and we get more positive input from our health experts," Bjork said. "So (there's) a lot of confidence moving forward. We need to continue this right. We still need to do all the practices that are in place. But there seems to be more confidence as you see universities talk about opening in the fall."
Fueling Bjork's optimism is that Texas, New York, California and Florida are opening for the return of pro sports. Texas Governor Gregg Abbott announced on Monday that pro sports could resume in Texas on May 31.
A&M would not resume sports until August with football, volleyball, soccer and cross country. The Aggies are scheduled to open the football season on September 5 against Abilene Christian at Kyle Field.
There may be less uncertainty about that game than a September 19 scheduled game against Colorado and an October 10 game against Fresno State.
The Pac-12 has seemed more apprehensive about reopening sports than the other four Power 5 conferences. Also, last week the chancellor of the California State university system — in which Fresno State is included — said almost all fall semester classes would be conducted online. That edict raised the question of whether Fresno State would play its football schedule.
However, Bjork said those teams expect to visit Kyle Field this season.
"I talked to both athletic directors at Fresno State and the University of Colorado and their comments were, 'We're coming to Kyle Field. Count on us being there.'" Bjork said. "So they're planning on playing.
"Each day that goes by, we get more positive data and we get more positive input from our health experts, so (there's) a lot of confidence moving forward."
"But we're monitoring the landscape of college football. Monitoring fall sports. We see the news just like you all do. But nothing has been put in place, but we're going to stay in dialogue with my fellow colleagues."
However, Bjork said he has not had a dialogue with Texas Tech Athletic Director Kirby Hocutt. Texas Tech is scheduled to face Pac-12 member Arizona on September 19 — the same day A&M is scheduled to play Colorado.
If Pac-12 teams are not playing then it would seem a natural fit for Texas Tech and Texas A&M to play that day.
"We have not talked scheduling or anything like that," Bjork said. "That's the stuff that you look at. You look at all those different things. You just stay on top of the potential."
Another issue that could surface is how many fans might be allowed in Kyle Field for football games. Under social distancing guidelines, six feet of space is recommended between individuals. If those guidelines remain intact, the attendance at 102,733-seat Kyle Field would figure to be limited. Bjork said there are not yet any plans to limit attendance.
"We have not gone down that path of examining every section and those sort of things," he said. "A lot of things are on the table. There are lots of scenarios being discussed. But we have not conducted that exercise.
"We want a full experience. We're staying positive. That's the approach we're taking right now. We know we can pivot if we had to, but we have not mapped that up."
Never miss the latest news from TexAgs!
Join our free email list
PRESENTED BY