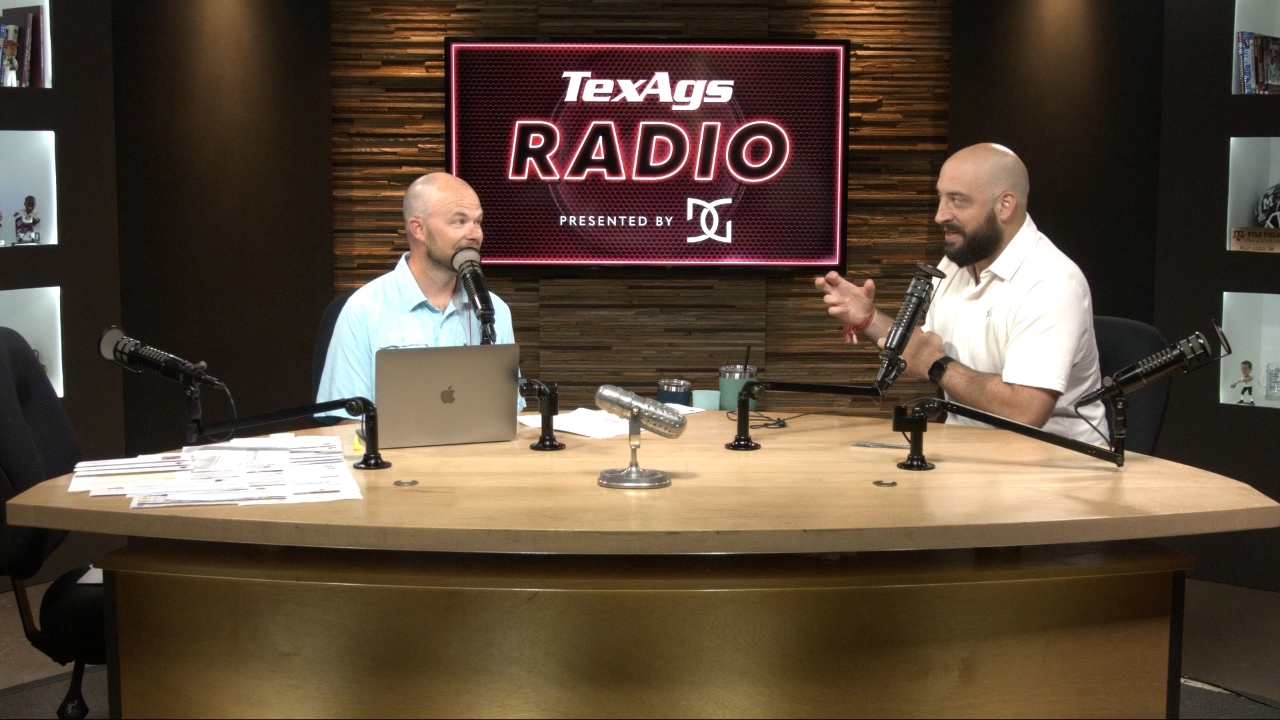 John Pugliese
Ed Nealy Q&A
Texas A&M Basketball
'The Last Dance' Recap: Pugliese & Ed Nealy share memories of MJ
---
Following the finale of ESPN's ten-part documentary on Michael Jordan and the 1990s Chicago Bulls, the TexAgs Radio crew spent the day looking back on the best moments of the series. Former Bull and Jordan teammate Ed Nealy, Spencer Nealy's father, shared his personal experiences from the era.
---

Key notes from Ed Nealy interview
I watched a little bit of 'The Last Dance.' I lived it. I would go back and forth with other TV shows I like to watch. I would go to work the next day, and coworkers would say, "This happened, just like you told me!" Yeah, all of this was incredible. The thing I liked most about is the kids and the people who never got to see Michael Jordan or Scottie Pippen and those teams got to experience how good they actually were.

The best thing about Phil was he could handle players. He knew how to treat veterans, who he needed to push, and how to run practice. He invented that triangle offense, and it's a great offense, but you have to have people who can run it and believe in it. He was able to manipulate the players to buy into the system. He is called the "Zen Master." I remember one road trip, a bus ride from Dallas to Houston. He handed everyone a piece of paper with a big circle and a little circle. He wanted us to put where we felt everyone was on the team. The center was the most important. Everyone knew what he wanted us to do: Put everyone in the center circle because nobody else is more important. Of course, everyone put Michael Jordan right in the center. Little things Phil did like that are what made him so special.

All of the coaches have responsibilities. Johnny Bach would go over defensive responsibilities. Tex Winter and Jim Cleamons would go over the offensive side of it. Phil put them in charge of that, but he was in charge of all of it. Phil ran the practices and all of that. He gave them the capability to share their input. The head coach can only be as good as the assistants are.

Jordan was quick, and he could jump. He had all of the talent in the world. It wasn't fair that one guy could have all of those things. He would come to practice, and the only way you could control him or slow him down was to take the other starters out. Once he was on the floor, there was only one speed: 100 percent. He played to win. He felt if he took a day off or went easy, then he was cheating the people who came to see him. When Michael Jordan stepped on the floor, he gave everything he had. That transferred over to the other players on the team. When you would see him working out, you knew that you had to. He was a great teammate. I got to play on some teams that didn't have any bad people on it. Everyone was great on those Chicago teams. Fantastic people. I had the best job ever. I'd sit down. Sometimes I'd get to play. I had the best seat in the house. When I got into the games, it was a dream come true to play with the best player ever. He never made us feel less than. Michael was a terrific teammate.

I would love to see Michael Jordan play today. With the open offense and open floor, I think he'd average 50 points a game. If you see Bill Laimbeer talk about it, we couldn't play today. We'd be suspended for flagrant fouls and stuff like that. The game has evolved, and it had to. Now they want to see more offense.

When I was at K-State, we played Arkansas. We went to overtime. I felt like we went up and down the floor that day. The final was like 48-46. There are games where they were low scoring, but nobody complained about it too much because the defense was so good.

I think Spencer and Hunter could have played basketball. I grew up in a small town in Kansas. There were 125 kids in my graduating class. Back then, basketball season didn't start until football season ended because so many of the players were playing football. In Spencer's class at Reagan, there were over a thousand kids in that class. If you want to play two sports, that's great, but it's really easy to get left behind. Even though they didn't turn into basketball players, I got to coach my boys on the football field. Spencer's four years at Texas A&M mean more to me than my ten years in the NBA.
Never miss the latest news from TexAgs!
Join our free email list