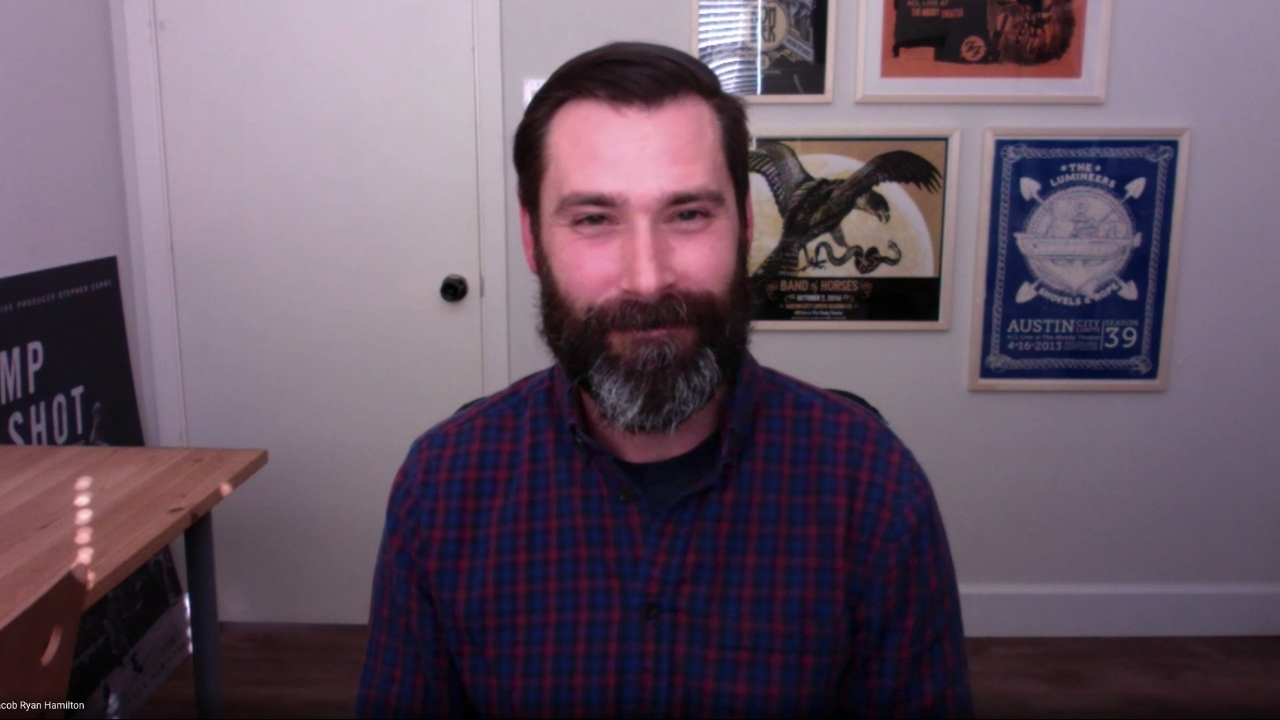 Texas A&M Basketball
Filmmaker Jacob Hamilton previews 'Jump Shot: The Kenny Sailors Story'
---
Key notes from Jacob Hamilton interview
This is a story that really did slip through the cracks. We couldn't be more excited to share this inspiring true story. It's one that people need to hear today. It's family-friendly, and even if you aren't a basketball fan, you will enjoy this film.

We live in an amazing day and age, where we are not limited to releasing a film in one single way. We made a pivot to a way to release a movie directly to people in their homes. People will be able to purchase access to watch the premier. It'll be a way for people to experience the premier with friends and family in their homes.

People will be able to access this movie through JumpShotMovie.com. The link will take you to where you need to go, and it's as simple as putting your credit card information in, and you can watch it from April 13-16.

Anytime you're making a historical film, you're going to run into archival history to make it come to life. Thankfully, Kenny Sailors is still alive and got to help tell this story. You're going to be blown away when you watch this film because he is a 90-year-old man who is still dribbling and playing on the court almost every single day. When we showed that to current NBA players, it brought tears to some of their eyes.

The best way I've been able to describe this story is Forrest Gump meets Hoosiers meets Into The Wild. He was able to pivot his life in so many different ways and be successful. It's inspiring. Not only did Kenny impact the game, but after he quit playing, he still had an impact on the world. Current players can resonate with that, and so many men and women in sports are concerned with what they're going to do after sports. He's a real inspiration.

After Wyoming won a national championship in 1943, the entire team was shipped out. Kenny was already enlisted in the Marines and had gone through the basic training. He was in the South Pacific. There was a lot of second-hand storytelling about that part of his life. Then he came back to Wyoming in 1946. That team was every bit as good as the 1943 team, but most of the team had already graduated. Their conference let them play as graduate students, but the NCAA didn't allow them to play in the tournament. They could have won another national championship.

For Kenny, his focus was always on his family. His wife had developed emphysema and some breathing issues. Doctors told him that traveling around and playing basketball probably wasn't the best thing for her health, so he played his five years and got his pension and got out of basketball. Then his passion for hunting and wild game took him all the way to Alaska. People are shocked when they see the film go in that direction. Basketball is apart of the story, but it's a character story about a man of faith who loved his family and so much more.

Getting someone like Steph Curry on this film was amazing. We sent an early version of the film to USA Basketball. They passed it along to Steph. He watched the film, and we were just hoping to get an interview with him. He was absolutely up to being interviewed but wanted to be more involved. Just having him there to contextualize the evolution of the game really helped us.
Never miss the latest news from TexAgs!
Join our free email list