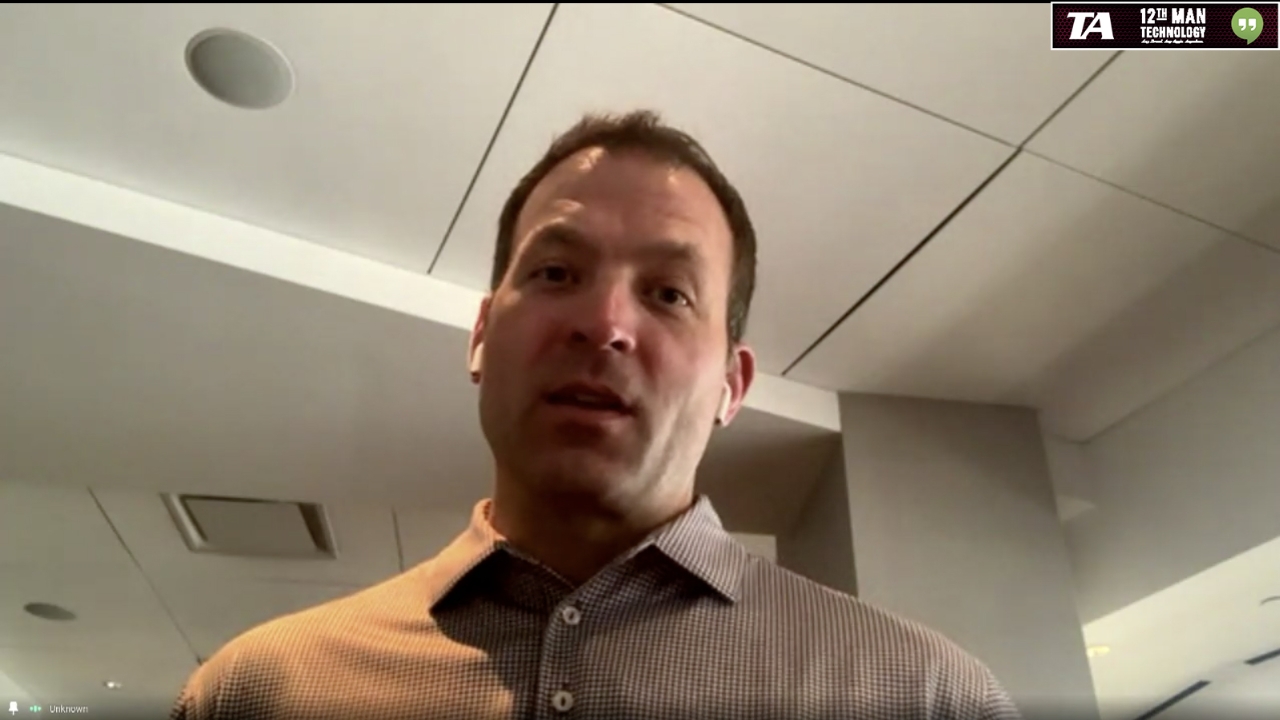 Bjork: During times of uncertainty, we need visible leadership
---
Key notes from Ross Bjork interview
So far, the Bjork family is holding up well. We're probably tired of each other and beating each other up - the boys are beating each other up, but boys will be boys. We're just trying to get through all of this.

Since school started yesterday online, we're going to get a good feel of how many are still in time. Last week, we had about 265 still in town. We will get a better feeling this week now that schools have started. We've had a steady stream of meals go out from the Slocum nutrition center. We've had many zoom meetings with academic advisors. We are up and running, but we have told our staff and our coaches that they need to work remotely. Shelter in residence is the right thing to do. We need to contain this as soon as possible so we can get back to normal as quickly as possible. I applaud our leadership in our county.

I think we're all working on contingency plans, but those are all fluid right now in regards to the 2020 football seas. We don't know. The postponement of the Olympics is a reason for pause. Football may be different because of our starting date. I'm interested to see what happens on April 16th as far as activity. Then you'll have to look at May, June, and July so we can prepare our student-athletes for a fall season. The immediate concern we have is containing this thing as a society. Then, how do we prepare our student-athletes physically for a football season? Is there a training camp or a mini-camp? Our next concern would be whether or not we're playing games at all. The Olympic decision makes us pause and realize that maybe this is a longer window.

Everything rises and falls with football. We support our athletic department based on football. If you don't have that and you're not selling tickets or taking donations or getting revenue from parking, concessions, all of that, there would be a huge ripple effect. And not just on us. It would be felt by our town and our community.

If the SEC put out, "Hey SEC fans, stay in your house to protect football." Nobody would come out of their houses for months.

Missing football would be devastating and gut-wrenching, but we're not there yet. We're still thinking positively. We do have to think of that as a possibility, but we will get more serious about it in the coming weeks.

If you had something egregious off the field, then you could make a coaching change. I think that you should evaluate coaches based on performance. We didn't have a season, so it would be very difficult to make a change. From our perspective, we don't anticipate anything happening with any of our spring sports. Unfortunately, this is a lost year, but we need to support all of our teams and all of our coaches during this difficult time.

Jimbo Fisher and I have talked from a general sense. We left it last week at getting through the first week of class to see how our student-athletes adapt to online teaching. He liked the idea of a mini-camp setting. He feels like there needs to be some sort of spring practice to get acclimated and then a full training camp.

During uncertainty, you need visible leadership. If we can provide that, we will. It's my responsibility to help lead towards that common goal. Being visible and communicating is a priority of ours. We have to reassure people, and we have to talk through planning and unknowns to show people that we are mindful of getting back to normal.
Never miss the latest news from TexAgs!
Join our free email list