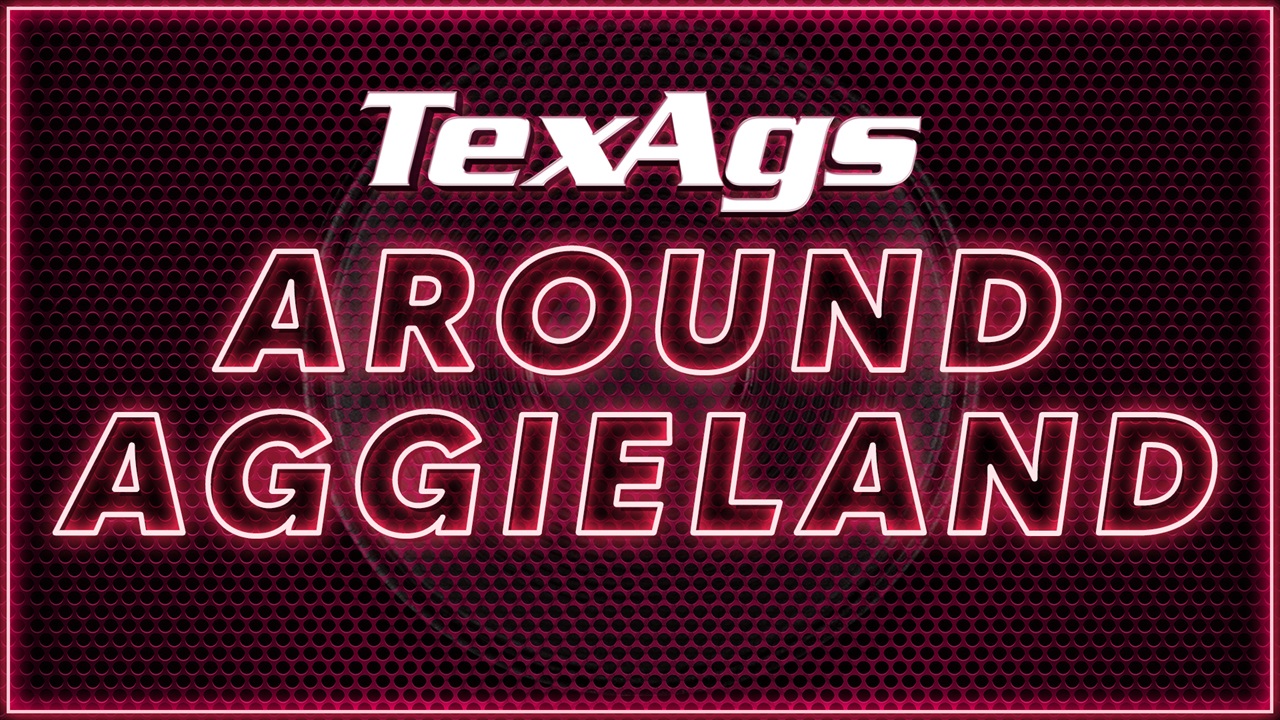 Texas A&M Basketball
Around Aggieland (3/6)
---
During Friday's edition of TexAgs Radio, social center host Courtney Collard joined to rundown what's happening Around Aggieland with updates on men's basketball, women's basketball, Equestrian and much, much more.
---
No. 15 Women's Basketball (22-7, 10-6 SEC)
A&M Women's Basketball is competing in the SEC Tournament beginning on Friday: Vs. Arkansas in SEC Quarterfinals in South Carolina. The first game will be at 1:15 p.m. on SECN, TAMUSN and 1550AM. Play may continue on Saturday vs. Georgia or South Carolina at 4:00 p.m. which will be on ESPNU, 1550AM. On Sunday at 1:00 p.m. the Aggies could play in the SEC Championship game on ESPN2, TAMUSN, and 1550AM. Earlier in the week Chennedy Carter and N'Dea Jones were both named All-SEC first-teamers, first for the program to be represented twofold since joining the SEC. Chennedy Carter has the potential to beat the all-time scoring record, needing only 30 points to reach the top. Also 40 points from becoming the program's first 2,000 point scorer. Jones leads the SEC in rebounds (340), rebounds per game (11.7) and double-doubles in league play (12). A&M is 12-2 in quarter-finals under Gary Blair, which could be a 4th straight trip to SEC semi-finals.
No.6 Men's Swimming and Diving
Aggie Men's Swimming and Diving is participating in the American Short Course in Austin Texas over Friday and Saturday.
Women's Tennis (12-3, 1-1 SEC)
On Friday Women's Tennis will continue conference matches at No. 22 South Carolina beginning at 4:00 p.m. They will take a travel day on Saturday before picking up play again in Gainesville, Florida against the Gators at Noon.
No.12 Men's Tennis (9-3, 2-0)
The Men's Tennis team is definitely hot coming off of four wins in a row, they will be hosting opponents at home this weekend in College Station. On Friday at 6:00 p.m. they will match up against South Carolina. On Sunday they will begin play against Florida at 1:00 p.m. and Valpo at 6:00 p.m.
Baseball (11-3)
A&M Baseball will look to get the bats going this weekend as they hosting New Mexico State. The series will begin on Friday at 6:30 p.m., at the same time at 6:30 p.m., and then will close out on Sunday at 1:00 p.m. Games will be streamed on SEC+,1150AM, and 93.7FM.
No.7 Equestrian (5-6, 2-3)
Equestrian has seen a tough schedule, which isn't letting up as they visit No. 1 Auburn this weekend. The Aggies have the opportunity to build off of wins against Baylor and South Dakota State last weekend. Their event will begin at 11:00 a.m. in Auburn Alabama on Saturday.
Softball (15-7)
After bringing home a trio of Wins at the Reville Classic, Softball hits the road for conference play in Lexington this weekend. They'll start off against Kentucky at 1:00 p.m. on Saturday, and continue at 6:00 p.m. on Sunday and Monday. Games will be streamed on SEC+ and 97.3FM.
Men's Basketball (15-14, 9-8)
Looking to finish above .500 in the conference after their upset over No.17 Auburn on Wednesday night, Aggie Men's Basketball will take on Arkansas at home on Saturday at 3:30 p.m. The team's seniors: Josh Nebo, Mark French, and Wendell Mitchell, will be celebrated on Saturday during the pre-game ceremony. The team's final regular-season game of the year will be on SECN, TAMUSN, 1620AM, 94.5FM, XM392.
Never miss the latest news from TexAgs!
Join our free email list