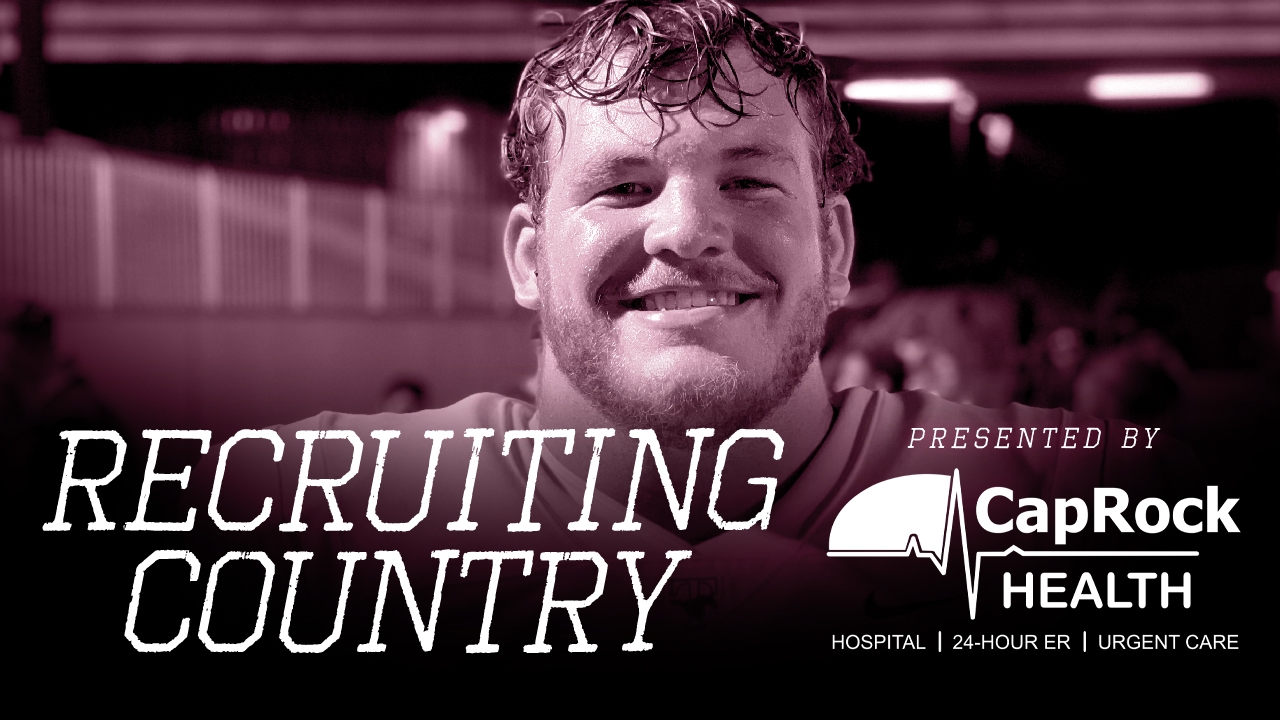 Texas A&M Football Recruiting
Recruiting Country: The latest recruiting news surrounding the Maroon & White
---
Key notes from Recruiting Country
We've seen Devon Achane‍ is off to an incredible start - especially in the 4x100 - at Ft. Bend Marshall. I think he'll be in the top 200 in the world once he gets into a college program. He's got some things that he can clean up with his stride. Once he cleans up his running style, he'll get even faster. People are worried about him adding bulk and what it would do to his speed, but some guys can add speed as well. Devon is one of them.

Bryce Foster‍ is one of the best shot put discus throwers in the country. A&M has done a phenomenal job recruiting Bryce. When we talk about Bryce, A&M is going to have to recruit him. Yes, they've got some advantages, but that's not enough to get him. They will have to recruit their tails off. If A&M gets Bryce, that should be a feather in the cap of Jimbo Fisher. He wants to go through the process. The advantages shouldn't take away from the enormity of landing him. He's a priority target for a lot of track programs. A&M also has the football program to go along with the national championship track program. He wants to play in the NFL and throw the shot and disc in the Olympics. I'd call him a five-star in both football and track. His mom is an Aggie, and being at Katy Taylor, they send a lot of kids - football players included - to A&M.

Malick Sylla‍ is built like he's going to be one of the best pass rushers in the nation. He's not even into his junior year yet. He's out of Katy High. That entire area has ridiculous talent.

Any guy that has coached at the schools Tommie Robinson has is going to understand recruiting at an extremely high level. I don't know what the circumstances were around him leaving Baton Rouge, but he's going to know what he's doing. He's going to have an excellent relationship with these 2020 running backs because he was recruiting Darvon Hubbard‍, Devon Achane, and all those guys. I'm interested to see what he does. He's a very respected name in the recruiting world.

This recruiting machine that Jimbo Fisher has built is incredible. They replaced Brewster with Coley, and now they get Robinson to replace Jay Graham, the silent assassin on the recruiting trail. There are a few unknown names on this staff in terms of recruiting, but Mo Linguist was an unknown when he came here.

A&M has done really well at a lot of schools with even more talent. Tyler Santucci is coming and telling these schools that he hasn't seen them yet, but he loves the talent and knows he's going to those schools hard. These coaches are coming back to me and reporting this about Santucci.

Amari Daniels‍ is a guy that I'd put money on continuing this A&M-Miami, Florida trend.

This idea that A&M needs to catch up on anybody after recruiting the No. 6 and No. 3 classes in the country is a little bizarre to me. They're going to blow out this spring game and make it an event. I don't know if they're going to schedule another junior day, but even if they don't, they're not going to fall behind.

Since A&M has expanded their brand, we bounce stuff off of other guys in the recruiting industry all the time. It's really cool, and we get to meet new people and share information about recruits in this industry.

Jim Turner was looking for his specific kind of guy. When you look at the offensive line, it was a lot of Turner's guys who he thought he could get the most out of, those overlooked type of guys. With Henson, he's going to go after the same people as all of the big schools.
A SPECIAL THANKS TO...
CapRock Health System, the only 100% locally owned and operated healthcare system in B/CS, has 4 convenient locations; CapRock Hospital with ER, CapRock 24-Hour Emergency Center, CapRock Urgent Care at Century Square, and CapRock Urgent Care at Jones Crossing. Visit CapRockHealthSystem.com
Never miss the latest news from TexAgs!
Join our free email list