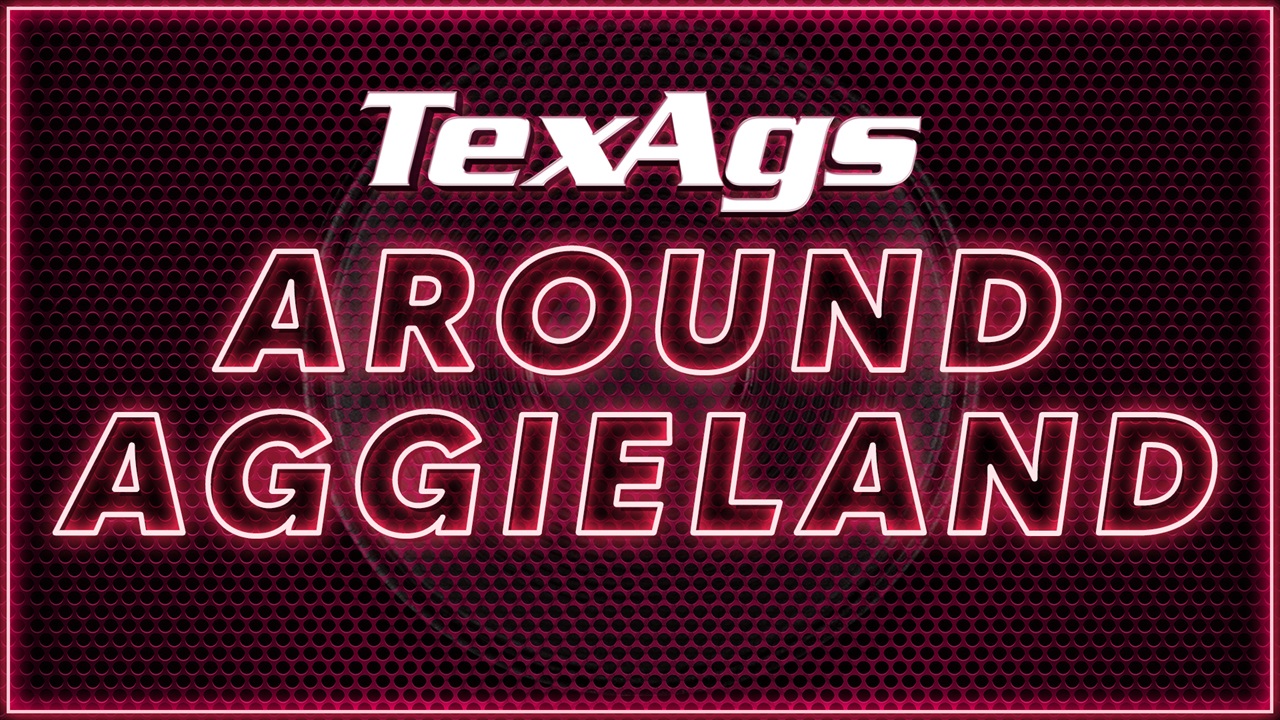 Texas A&M Basketball
Around Aggieland (2/10)
---
During Monday's edition of TexAgs Radio, social center host Courtney Collard joined to rundown what's happening Around Aggieland with updates on men's basketball, women's basketball, Track & Field, softball and more. Here's a summary of how A&M performed over the weekend.
---
Men's Basketball (11-11, 5-5 SEC)
Texas A&M was defeated 74-54 on Saturday. The Gamecocks were 61-30 early in the second half, and the Aggies never got to catch up, remaining 22 or more points behind for the rest of the game. Quenton Jackson was the leading scorer with his 16 points. Chuck Mitchell contributed 12 points, that's his 4th straight game scoring ten or more points. Aggie Men's basketball will return to Reed Arena on Wednesday for a 7:30 p.m. game against Florida, who is 6-4 in SEC play.
No. 16 Women's Basketball (18-5, 6-4 SEC)
Aggie Women's Basketball couldn't push past the No. 8 Mississippi State, as they suffered a 69-57 loss to the Dawgs. A&M lead at the end of the first half, but MSU sealed their win with a strong second half. N'Dea Jones and Kayla Wells put up 16 points each for the Aggies, and Aaliyah Wilson scored 12 points, giving her back to back games where she's contributed double digits. Shambria Washington was also a key player with her five assists, that's her 12th game of the season with five or more assists. Gary Blair's team returns home on Thursday as they host Vanderbilt for their BTHO Cancer game at 8:00 p.m.
Softball (3-2)
A&M Softball hosted the Aggie Classic in College Station over the weekend. They started with a 2-0 win over UT Arlington but were defeated shortly after by the Mavericks, 7-2. In their third game, Abilene Christian couldn't stop the Aggies as they took a 7-1 victory. In their final match against UTA, they battled through eight innings but ultimately fell to the Mavericks 5-4. To close out the weekend, the Aggies pulled off a 10-6 win over Abilene Christian.
Head Coach Jo Evans promises to work on improving the team's base running, and will also focus on recovering after a jam-packed weekend before taking to the diamond again on Thursday at 6:00 p.m. against McNeese State at home.
No. 5 Equestrian (3-4, 2-3 SEC)
Texas A&M Equestrian team fell to No. 4 South Carolina, 10-10 (1421.5-1358), on Saturday. In the Flat, Caroline Dance earned Most Outstanding Player, while Ashley Davidson was awarded Most Outstanding Player honors in horsemanship and led the squad with a season-high score of 77.5 They will look to redeem themselves with a win in Dallas on Feb. 15 to take on SMU for a 10:00 a.m. meet at the Dallas Equestrian Center.
Track and Field (Men's No. 5, Women's No. 5)
Texas A&M Track & Field's excellent weekend at home for the Charlie Thomas started with an exciting Friday that brought 13 personal bests at the Gilliam Indoor Stadium. Tyra Gittens' pentathlon performance marked the second in All-Time Aggie history, and the second-best in the NCAA for this season. Ashley Driscoll took the title in the 5000m and also became fifth on A&M's performer's list, the 17th fastest in the NCAA this season. A trio of Aggies took the podium in the Men's 500m. Eric Caserez, Jon Bishop and Jackson Jett were those representing the maroon and white, Eric and Jon both posted personal bests.
On the second day, Deborah Acquah continued to turn heads, she broke the Texas A&M triple jump school record by 10 inches, posting an impressive 45' 2 ¼" leap. That makes her third record-breaking performance of the season so far, and in speaking to Pat Henry, she doesn't look to be slowing down. Acquah's fellow triple jumper, CJ Stevenson, took first in the men's round. On the track, Brittany Parker placed first in the 800m, while Kaylah Robinson topped the list of women's 60m hurdles, and Kennedy Smith claimed third in that event. Next up, the Aggies will head to Clemson for the Tiger Paw Invitational on Friday before the NCAA Indoor National Championships the following weekend.
Never miss the latest news from TexAgs!
Join our free email list