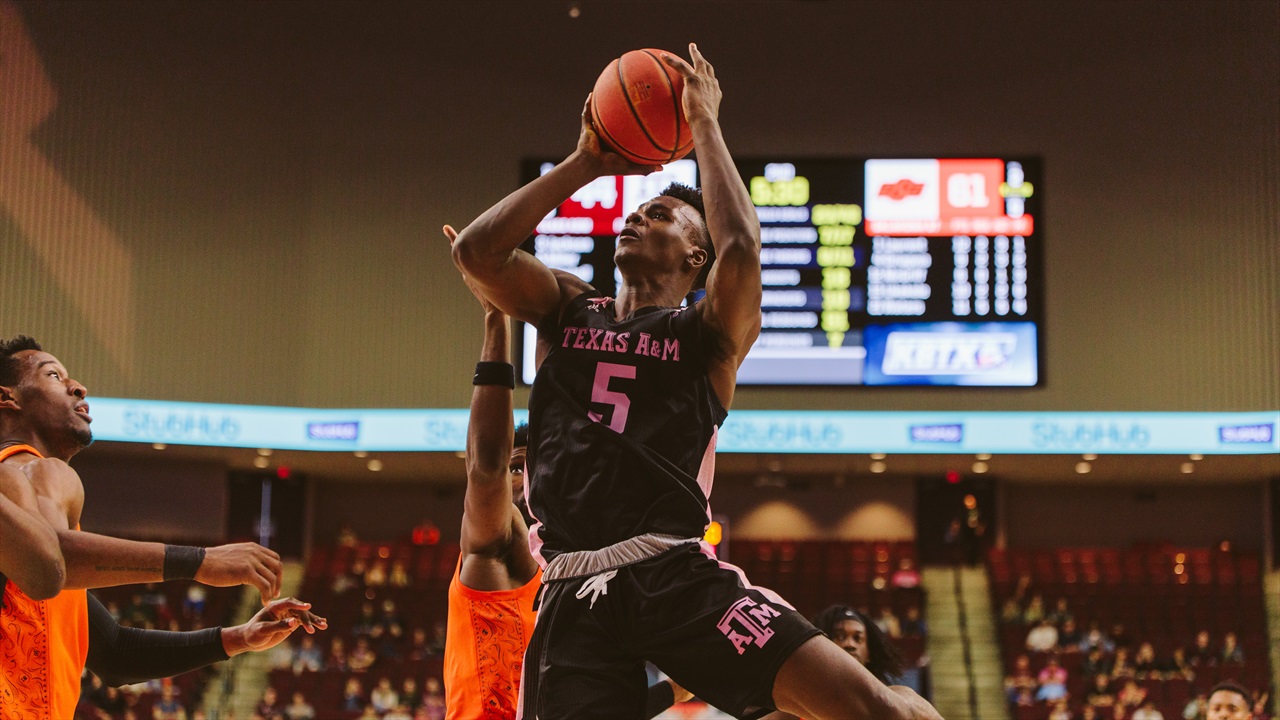 Photo by Rey Romo, TexAgs
Texas A&M Basketball
Aggie basketball hopes to continue turning heads with trip to Georgia on tap
---
A look at the Southeastern Conference basketball standings might cause a double-take.
Yep. Texas A&M is indeed among a logjam of seven teams tied for fourth place with a 4-3 conference record.
That's quite an accomplishment for the Aggies (10-9, 4-3), especially considering a stretch in November and early December in which they lost four straight to Harvard, Temple, Fairfield and Texas.
Even coach Buzz Williams admitted he's a bit surprised by the Aggies' showing in SEC play, which most recently resulted in a 63-58 victory over Tennessee in Knoxville.
"I don't know if you use the previous month as an indicator you would have thought, in essence, six and a half weeks later some of the things that have transpired has," Williams said. "I think that's a credit to the character or our kids for their willingness to continue to try to change."
A&M hopes to continue changing for the best Saturday at noon when they face Georgia, another team whose place in the standings would cause a double-take.
The Bulldogs (11-9, 1-6) defeated then-ninth ranked Memphis 62-62 on January 4. They've lost six of seven in SEC play, including last Tuesday's 72-69 disaster at Missouri in which the Bulldogs squandered a 20-point lead.
Despite those struggles, Georgia remains dangerous with high-scoring freshman guard Anthony Edwards, the second-ranked prospect in the country last year.
"It's not just Edwards that makes them go," Williams said. "If you win at Memphis against those guys it's not just one player. It's multiple guys."
To Williams' point, Georgia also has gotten production from 6-foot-9 junior forward Rayshaun Hammonds, senior guard Tyree Crump and freshman point guard Sahvir Wheeler.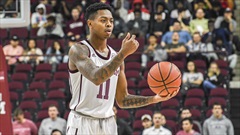 Lia Musgrave, TexAgs
Wheeler once signed with A&M but opted for Georgia when coach Billy Kennedy was dismissed and replaced by Williams. Wheeler averages 7.6 points and 4.4 assists, but his status is uncertain after sustaining an unspecified injury that forced him to sit out the Missouri loss.
As is typically the case, though, the Aggies are focused more on their performance than what the opponents have or don't have.
A&M did not shoot well from the field (30.4 percent) in the victory over Tennessee, but they compensated by out-rebounding the Volunteers, 46-21. That included 23 offensive boards while surrendering just four.
The Aggies also converted 22 of 29 free throws and took 11 more shots than Tennessee. And in perhaps the most usual stat, they hit more 3-pointers (7) than Tennessee (6).
Four of those treys were made by senior guard Wendell Mitchell, who scored a season-high 23 points. He made only 25 percent of his attempts but nailed a key tie-breaking 3-pointer in the final minute that launched the Aggies to the win.
"(He was) 5 of 20 from the field and (had) big enough guts to go 'watch this move' and shoot it from 3 with however many seconds let," Williams said. "Big, big, big, big guts. He's been 10 toes in for whatever reason from the very beginning."
Maybe the Aggies are beginning to shoot better from the perimeter. Once the nation's most inaccurate 3-point shooting team, A&M has converted an improved 29.4 percent (20 of 68) from behind the arc in its last three games.
Also, junior guard Quenton Jackson has scored in double figures in three of the last four games. Freshman forward Emanuel Miller has become consistently productive on the boards and had 12 rebounds against Tennessee.
They offer more reasons SEC rivals must give A&M a second look in the standings and on the court.
Never miss the latest news from TexAgs!
Join our free email list
PRESENTED BY