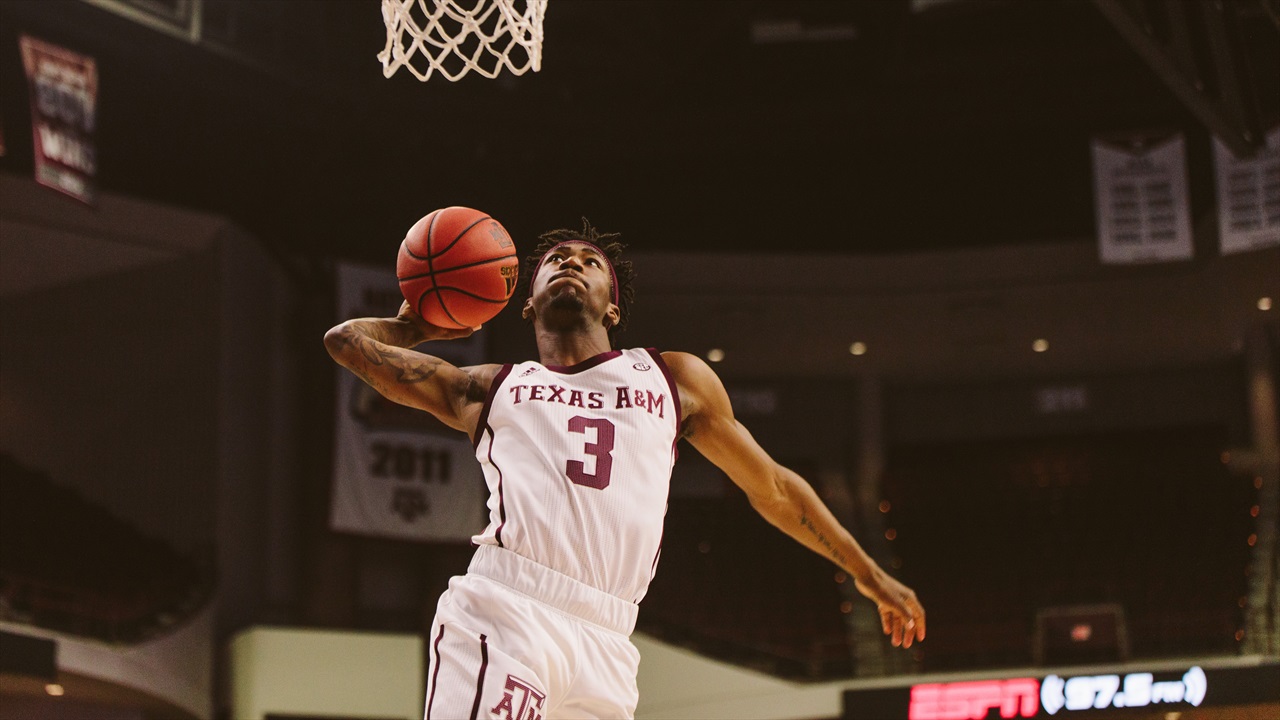 Photo by Rey Romo, TexAgs
Texas A&M Basketball
Aggies aim to get back to blue-collar approach as they take on Tennessee
---
As the visiting Southeastern Conference basketball team, Texas A&M figures to be clad in maroon jerseys when facing Tennessee today at 5:30 at Thompson-Boling Arena in Knoxville.
Texas A&M coach Buzz Williams wouldn't mind if there was some blue trim added. Especially around the collar.
"Hopefully, we can get back to being blue-collar in regards to how we compete," Williams told TexAgs radio earlier this week.
He was referring to A&M's 73-62 loss to Oklahoma State last Saturday in the SEC/Big 12 Challenge. The Aggies were uncharacteristically dressed down on the defensive end as Oklahoma State shot 55.1 percent from the field and 42 percent from 3-point range.
"We played our worst game on Saturday, statistically," Williams said. "We have reverted back to how we were at the beginning of the season and I'm not exactly sure why. But all of the things post-Christmas, I thought we were going in a really great trajectory.
"Saturday afternoon, it felt like for whatever reason it was a November game again. We'll have to figure out if we can, how that happened and if we can get back to where we were. Our effort was not near what it has to be. The things we have to be able to execute and produce as best as possible were not there."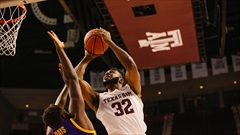 Rey Romo, TexAgs
The Aggies (9-9, 3-3) must be at their best against Tennessee (12-7, 4-2), which has a three-game winning streak over A&M.
Tennessee most recently fell to Kansas, 74-68, but prior to that had won four of its last five SEC games.
Guard Jordan Bowden averages 12.6 points to lead three Volunteers that average in double figures. Forward John Fullerson averages 11.7 points, and guard Yves Pons averages 11.4.
The Volunteers are not without their issues, though.
Projected starting point guard Lamonte Turner played in 11 games but is sidelined for the remainder of the season with a shoulder injury.
He's been replaced in the starting lineup by Uruguay native Santiago Vescovi, who arrived in Knoxville in late December. He was forced into the starting lineup in an SEC opening 78-64 loss to LSU, in which he scored 18 points but committed nine turnovers.
The Volunteers average 14 turnovers per game – even more than A&M. The Vols are also ranked 12th in the SEC in scoring (66.6 points) and field goal percentage (43 percent) and just 11th in 3-point percentage (30.9 percent).
Unfortunately, A&M is ranked last in all those categories.
Forward Josh Nebo continues to lead the Aggies in scoring and rebounding. He also leads the SEC with a 71.8 field goal percentage.
Guard Quenton Jackson and freshman forward Emanuel Miller scored 11 points against Oklahoma State. They both contributed to A&M's total of seven 3-point goals.
But overall A&M shot just 39 percent from the field and just 64.3 percent at the foul line, which is largely indicative of how they've shot all season.
That's another reason A&M must resume its blue-collar work ethic on the defensive end.
Never miss the latest news from TexAgs!
Join our free email list
PRESENTED BY