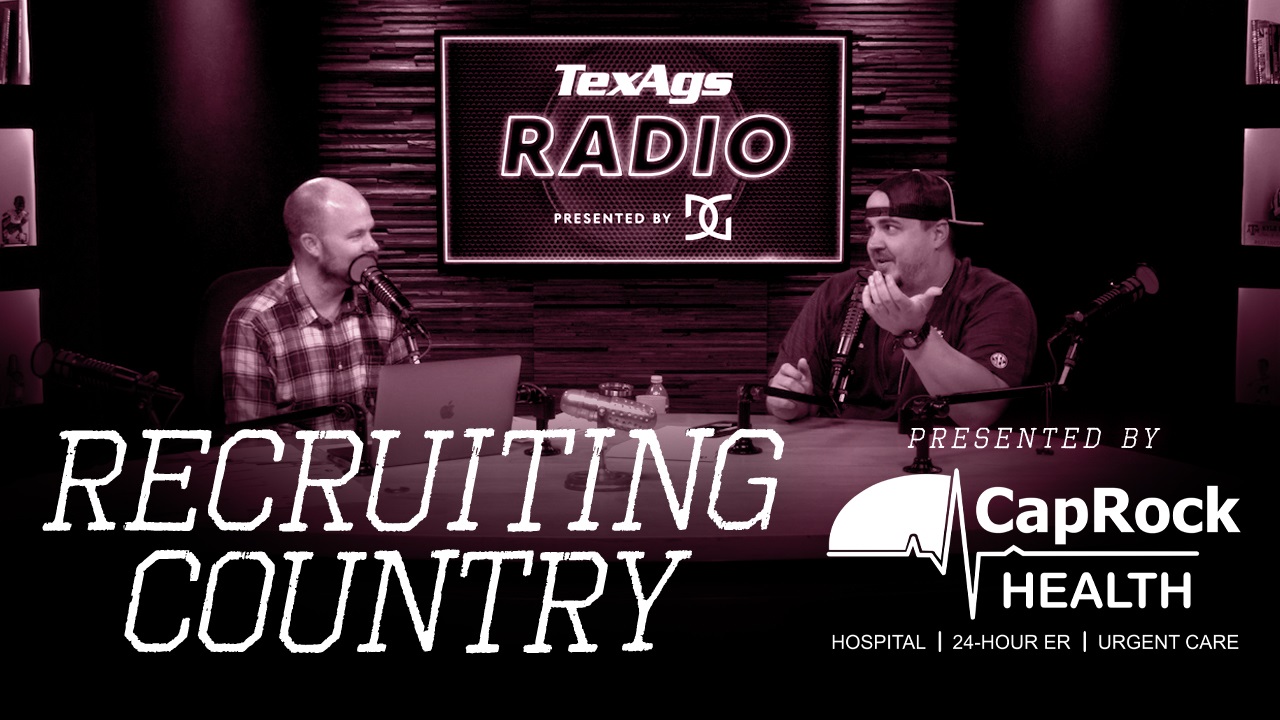 Texas A&M Football Recruiting
Recruiting Country: The latest recruiting news surrounding the Maroon & White
---
Key notes from Recruiting Country
I can say that there is more and more coming out on Zach Evans‍ every day. There was a report about him taking a visit to Ohio State. I don't believe that. Outside of A&M and LSU, the biggest threat is Florida. This thing changes daily. There is a part of Zach that doesn't think he's going to enroll early because he's looking at visits past the enrollment period. He could come to campus, or he could decide to wait until the summer. Nothing has changed.

The Aggies have got to have a 'plan B' after Evans. They're going to bring in Darvon Hubbard‍ from Surprise, AZ, and they're going to bring Earnest Crownover‍ in as well. It's significant that they're getting Hubbard to visit, and I think they'll offer Crownover when he gets here for that visit.

Nobody has paid attention to 2021 because we've been so focused on 2020. People still don't turn their attention to the next class after February, even with the early signing day. Everyone is focused on how they're going to close out these last two spots.

Javonne Shepherd‍ looks like he's not going to get into A&M this year and will likely take the JUCO route and attend Butler JC in Kansas. I don't expect him to be here. The question here is, how long does he have to be there? Is it spring and a fall? How much would the Aggies be losing because he'd be sitting this fall anyways after transfer rules? It's not a secret anymore that A&M would've been the landing spot should he have been eligible.

McKinnley Jackson‍ is still there too. If they don't get Jackson, you're talking about open scholarship spots, and they'll likely go the grad transfer route. If they don't feel good about Jackson or Evans, it'll be interesting to see where they go.

It's too early to tell how losing Mo Linguist will affect the recruiting. A&M will be fine; they'll get someone else in that position. When you're this far out, you're going to be okay. It will be a little bit of a hurdle.

I think my confidence in McKinnley Jackson choosing Texas A&M is 30%. You might think that's low, but it's pretty high considering how many teams are still in it. He's taking final official visits, and A&M will get the last one before Signing Day. I don't think he will make his mind up until after these finals officials.

It depends on how they close out next year. And in 2021, do they go after Camar Wheaton‍ and LJ Johnson Jr‍. They could build depth in a hurry.

Demond Demas‍ in the Polynesian Bowl gives people a chance to see what they missed out on during this last high school football season. He's having fun out there, and he's showcasing why he's a five star and the raw ability. It all depends on how he sharpens that once he gets here. What you're going to get from him is what Ja'Marr Chase gave LSU. He's off to a good start.
A SPECIAL THANKS TO...
CapRock Health System, the only 100% locally owned and operated healthcare system in B/CS, has 4 convenient locations; CapRock Hospital with ER, CapRock 24-Hour Emergency Center, CapRock Urgent Care at Century Square, and CapRock Urgent Care at Jones Crossing. Visit CapRockHealthSystem.com
Never miss the latest news from TexAgs!
Join our free email list