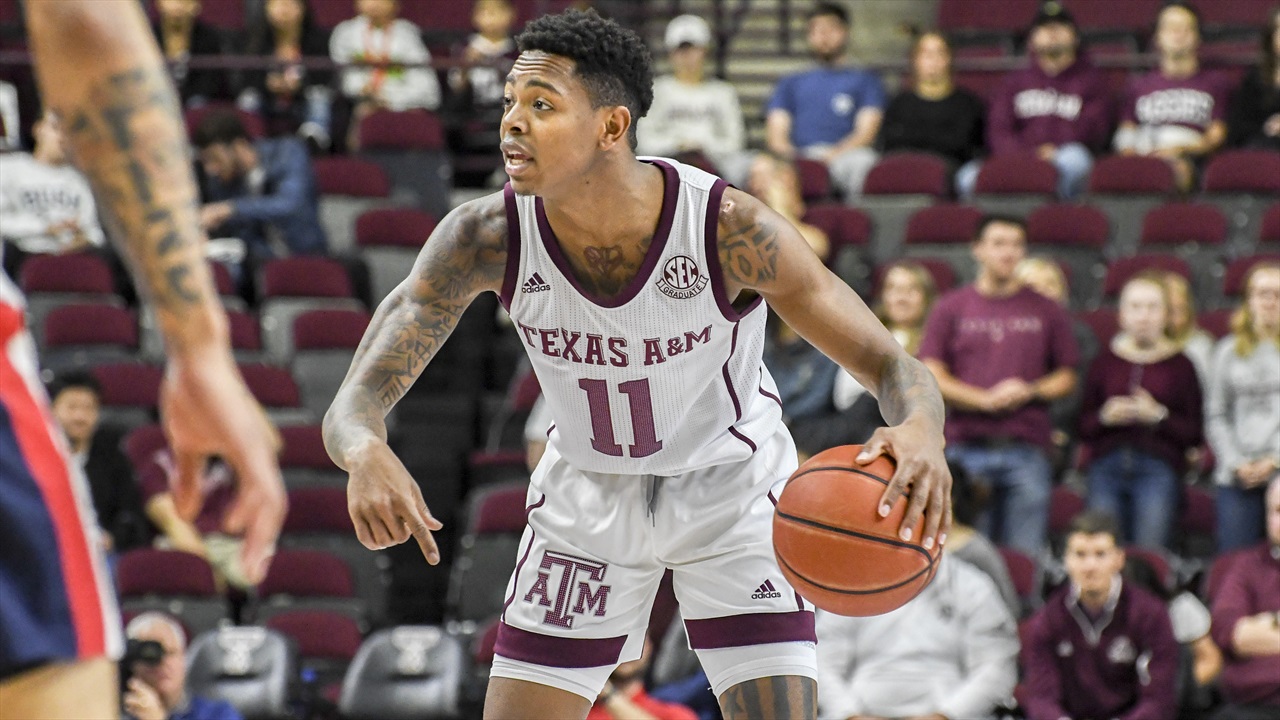 Photo by Lia Musgrave, TexAgs
Texas A&M Basketball
Aggies continuing to build confidence as they prepare for Vanderbilt
---
Texas A&M has made a U-turn with a recent basketball surge. But have the Aggies turned a corner?
Even A&M coach Buzz Williams doesn't seem sure. However, he acknowledged the Aggies (7-6, 1-1) appear on the road to improvement as they hit the road for Nashville to face Vanderbilt (8-6, 0-1) on Saturday at 2 p.m.
"We're on such a slow path relative to improvement that I don't know if we've turned a corner," Williams said this week. "But in respect to our guys' effort and their care for one another, I do think we are making improvements in our execution level. I don't know that it's enough that we've turned a corner, but I think we're further down the road."
The Aggies went through a four-game losing streak earlier this season, which included a horrendous 67-62 to Fairfield in late November.
But A&M has won four of its last five games. The loss was a competitive clash with Arkansas in Fayetteville. Wins over Oregon State and Ole Miss last Tuesday were marked by dominant second-half performances.
The Aggies outscored Ole Miss by 20 points in the second half to claim a 57-47 victory. That raised the question of whether they may have turned the proverbial corner.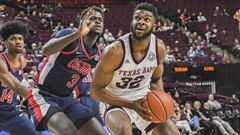 Lia Musgrave, TexAgs
"(We have) A ton of confidence," senior guard Wendell Mitchell said. "Getting that win against Ole Miss showed us what we need to do and continue to do. Just focus on things we need to focus on."
Those things on which to focus include reducing turnovers, improving perimeter shooting and getting the basketball to 6-foot-9 post Josh Nebo, who's averaging 11.8 points per game and shooting 70 percent from the floor. That's mostly on put-back dunks.
The Aggies continue to rank last in the nation with a 23.4 shooting percentage, but they converted 3 of 7 behind the arc in the second half against Ole Miss.
"You have to expect the ball to go in anytime you shoot the ball," said Mitchell, who scored nine points against Ole Miss. "If you miss, have instant amnesia and next time try to get a better shot."
The Aggies also committed 12 turnovers, which is well below their average of 15 miscues per game.
Continued improvement in those areas obviously enhances A&M's chances of "turning the corner." However, A&M's strength continues to be on the defensive end. The Aggies are allowing just 60.4 points per contest to rank 22nd nationally in scoring defense. They've surrendered an average of 52.7 points in their four recent victories.
A strong defensive effort will be needed against Vanderbilt, which has scored at least 70 points in six of its last seven games. That includes an 83-79 loss at unbeaten Auburn on Wednesday. Guard Saben Lee had 27 points in that loss.
The Commodores are led by forward Aaron Nesmith, who leads the SEC in scoring with 23.0 points per game. Guard Scotty Pippen Jr., son of the former NBA great, averages 10.8 points.
The Aggies, though, are confident their surge can continue. And if they're not yet turning a corner, they can at least stay on the right path.
"Everyone is locked in," freshman guard Andre Gordon said. "Coach has us locked in. Everyone is focused. I feel like we're doing pretty good."
Never miss the latest news from TexAgs!
Join our free email list
PRESENTED BY