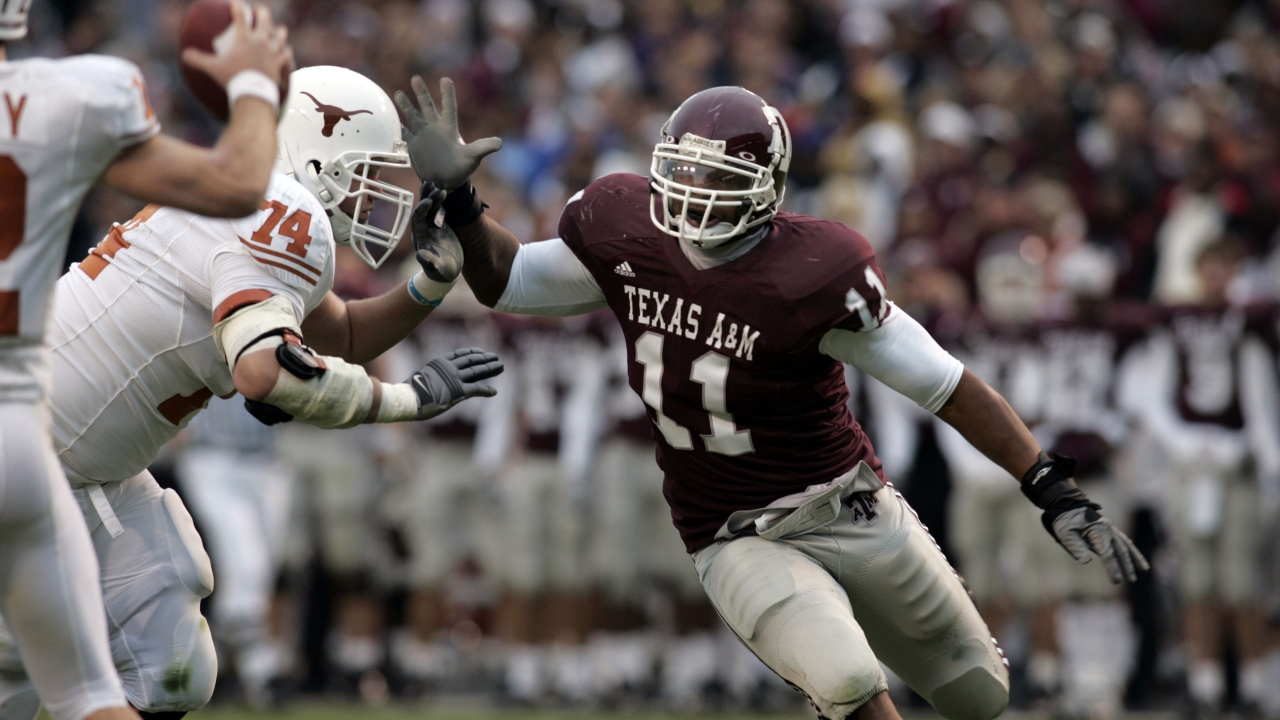 Photo by US PRESSWIRE
Texas A&M Football
He knocked out Colt McCoy, but does he love A&M? Michael Bennett sets the record straight
---
Michael Bennett hasn't returned to College Station in a long time, and he cites his high school, Alief Taylor, rather than Texas A&M during his introduction on Sunday Night Football.
It has prompted some Aggies to question Bennett's feelings for his alma mater.
Just because the Dallas Cowboys defensive lineman doesn't wear the A&M logo on his sleeve doesn't mean he doesn't have it tattooed on his heart.
"I don't know why people think I don't like A&M," Bennett said. "I love A&M. I just haven't had a chance to go back as much as I would like to, and the coaches have changed a lot, so I'm not familiar with the people there anymore. But hopefully I'll get an opportunity to go back and do some more stuff since I am back home and closer to the end of my career."
The New England Patriots traded Bennett to the Cowboys on Oct. 24, the fifth team he has played for in 11 NFL seasons. He has outlasted his younger brother, Martellus, who was more highly recruited and a higher NFL draft pick.
Bennett is taking his career a year at a time, acknowledging he could retire after this season. No one expected him to last this long or be this good.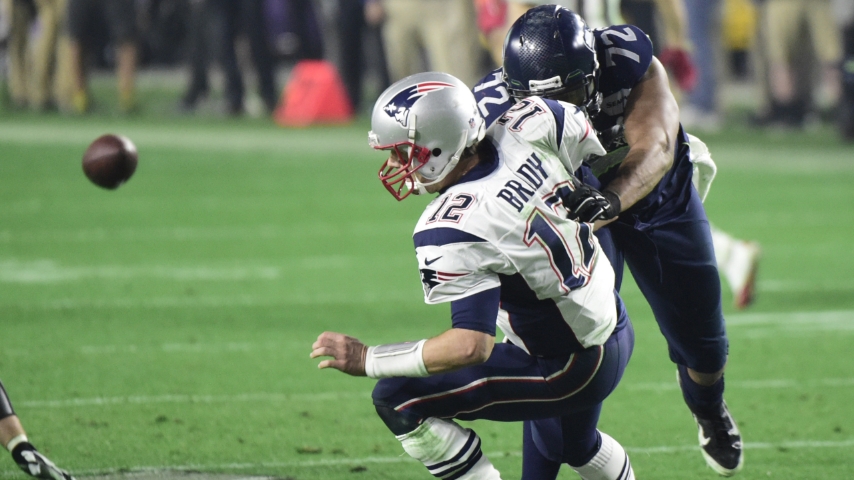 Matt Kartozian-USA TODAY Sports
The three-time Pro Bowler's 69.5 sacks tie him for 96th in NFL history in career sacks. He has a Super Bowl ring and more than $59 million in career earnings.
"I don't think anybody really expected me to do much," Bennett said. "I think they probably thought I'd be [in the league] a couple of years. Now, I feel like I'm one of the last defensive linemen in my class. Maybe three or four of us are left. It's kind of crazy that I'm one of the last ones. But I always believed I could compete. I just needed somebody to believe in me, and all along the way, I've had a lot of good coaches. I've been so lucky and blessed."
Bennett had no stars and few offers out of high school as he stood only 6 foot 2 and weighed only 220 pounds as a senior. He drew some interest from schools looking to get an "in" with his brother, who a year later would become the No. 1 recruit in the state.
Bennett committed to Louisiana Tech and spent the summer of 2004 in Ruston before a clerical error during the NCAA clearinghouse kept him from enrolling. He returned to Alief, grew 2 inches, gained 20 pounds and drew interest from Arizona, Wisconsin, Texas, California Berkeley and A&M.
"[A&M] was close to home," Bennett said. "I thought I wanted to go far away at first, but then the more I thought about, I said, 'My parents would never make it to these games.' Texas A&M was a great school, and it was close to my house."
Martellus, a tight end, followed his brother to A&M a year later, becoming one of the highest-rated players ever to sign with the Aggies. The brothers, who are 16 months apart in age, were roommates for three years.
"I had a chance to go to a place where I became a man, and I got a chance to do it with my brother," Bennett said. "We became men together. We experienced a lot of stuff in life together. Our first experience without each other was when he went to the Cowboys [as a second-round draft pick]. That was one of the best experiences, being there with my brother. Also, playing in front of that fan base at Texas A&M. The closest thing it's been to that in the NFL is Seattle."
Bennett joked he's "obligated" to say A&M is the home of the "real" 12th Man.
"All the time, everywhere I go, you see Aggies all throughout the country," said Bennett, who spends most of his offseasons in Hawaii, Seattle and Los Angeles. "I feel College Station is a place where people go, and they love it so much, because it's like a family atmosphere. Their grandpas, their cousins, their uncles, everybody, so you see people all the time who talk about A&M."
Bennett forever has a place in Aggies' lore for knocking out Texas quarterback Colt McCoy in 2006. A&M led 12-7 over No. 11 UT with 20 seconds left when Bennett made a vicious hit on McCoy, who left on a cart.
The Longhorns still think the hit was illegal, but officials didn't penalize Bennett.
"He's still mad about that," Bennett said of McCoy, chuckling. "You've got to let those things go, Colt. You have to let those things go. You have to be able to grow from the past."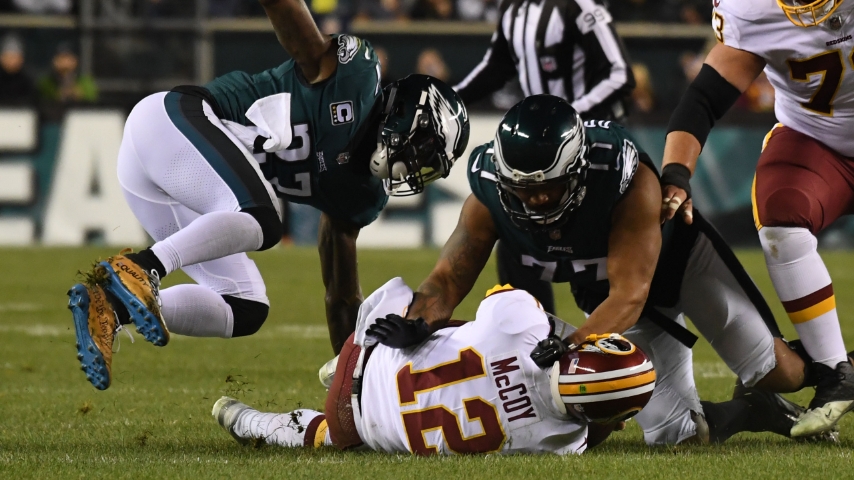 James Lang-USA TODAY Sports
Bennett ranks that victory over the Longhorns as his best memory of his college career.
His final two years at A&M were far less memorable.
Bennett didn't play in the Alamo Bowl to end the 2007 season when he was declared academically ineligible. Still, he surprised everyone when he chose to return to A&M rather than joining his brother in declaring for the 2008 NFL Draft.
But Bennett and new coach Mike Sherman didn't always see eye to eye. Bennett posted career lows in tackles (19), sacks (0) and tackles for loss (3), the reason he went undrafted in 2009.
"I was hurt [at not getting drafted]," Bennett said. "But I think my whole life has been overcoming adversity. Adversity is what creates character, and I think, for me, that was one of the best things that ever happened to me. I feel like if I was drafted, I wouldn't have lasted as long as I've lasted."
Bennett has played for a lot of teams, seeing action for the Buccaneers, Seahawks, Eagles, Patriots and Cowboys.
He is a lot of things: intelligent, thoughtful, funny and soft-spoken. He also is opinionated, competitive, serious and outspoken.
Bennett published a book in 2018 titled Things That Make White People Uncomfortable and said he is in discussion with the NFL about teaching a class on racism at an Ivy League school.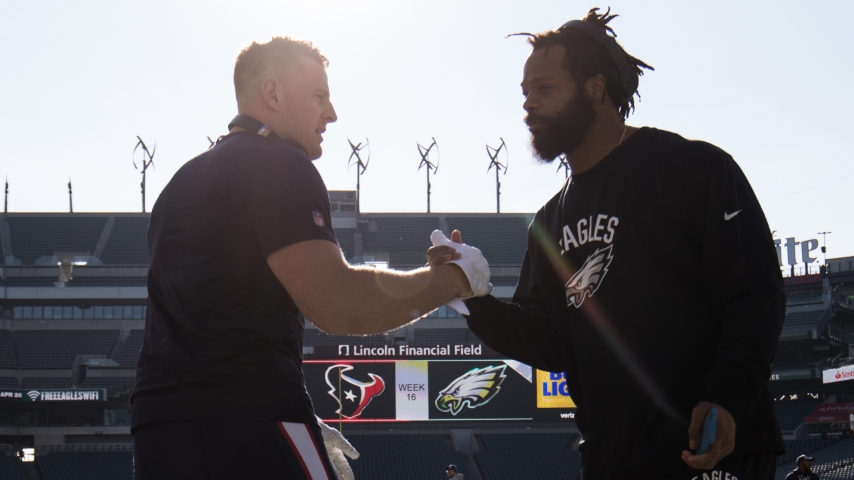 Bill Streicher-USA TODAY Sports
Bennett, like his now-retired brother, is more than a football player.
"I do think he's one of the misunderstood players in the NFL," Bennett's father, Michael Bennett Sr., said. "A lot of people look at the fact that he was taking a knee and then the thing in Las Vegas and then how he feels about police brutality. But Michael's a great guy. He does a lot of great things for the community. Whether it's in Seattle or Hawaii, he gives back. A lot of people don't understand what it's like to be an African-American in America.
"Michael was raised on the military base — I served 10 years in the Navy — so the people he grew up with were military brats."
For 2 ½ years, Bennett sat on the bench or stayed in the locker room for the national anthem in protest of social inequality and police brutality. He started standing again once he got to the Cowboys six games ago.
The Cowboys have never had a player protest during the national anthem by decree of owner Jerry Jones. Bennett is standing for the first time since 2016, and he said it's at his teammates' request.
As the only player on the roster with a Super Bowl ring, Bennett quickly has become a team leader in Dallas. His voice was the one heard coming from the locker room after the Cowboys' loss to the Bills on Thanksgiving Day. The gist of his fiery message was "only champions are remembered."
"He's jumped right in, trying to understand how we coach and how we want him to do things," Cowboys coach Jason Garrett said. "He's embraced that fully. I think he's made a really positive impact on our team. He's a very well respected guy."
Traded three times in less than three years, Bennett is back home.
The Cowboys' defensive passing game coordinator, Kris Richard, stood on the table for Bennett. Bennett played for the Seahawks when Richard was in Seattle.
The trade from New England came a week after the Patriots suspended Bennett a week for a "philosophical disagreement" with his position coach, former Arkansas coach Bret Bielema.
Richard has never had a problem with Bennett.
"I believe he's got a bad rap," Richard said. "When you have an intelligent football player that has information and knowledge, you have to be able to accept it, receive it and utilize it. Those are the guys out there playing the game, and when they have information and they're willing to share it, I value it.
"I haven't ever seen a negative or bad intent behind him. So it's like, 'All right, yeah, consider the source.' You have to know who he is. You have to know what he's about. Then again, value the information that he gives."
Bennett has a decision to make once the season is over as he becomes a free agent in March. He has many other things outside football he wants to accomplish.
Bennett never earned his degree but has that on his bucket list of things to do in retirement. He also plans on watching more Aggie games.
"I watch games," Bennett said as Cowboys quarterback Dak Prescott passed by in the locker room. "I saw A&M beat Mississippi State."
Prescott didn't miss a beat, saying over his shoulder, "Everybody beat State this year."
The Bennetts still have strong feelings for A&M. Michael Bennett Sr. attends a couple of games a year at Kyle Field.
"We all [root for the Aggies]. Michael, Martellus, myself, my wife, we always will be supportive of A&M," Michael Bennett Sr. said. "A&M is the school we fell in love with way back in the day, and we still feel that way."
---
Charean Williams earned a place in the Pro Football Hall of Fame in 2018 as the first woman to win the Dick McCann Award, given annually by the Pro Football Writers of America for a long and distinguished career. She has had many other firsts since her initial season covering the NFL in 1994. Williams graduated from A&M in 1986.
Never miss the latest news from TexAgs!
Join our free email list