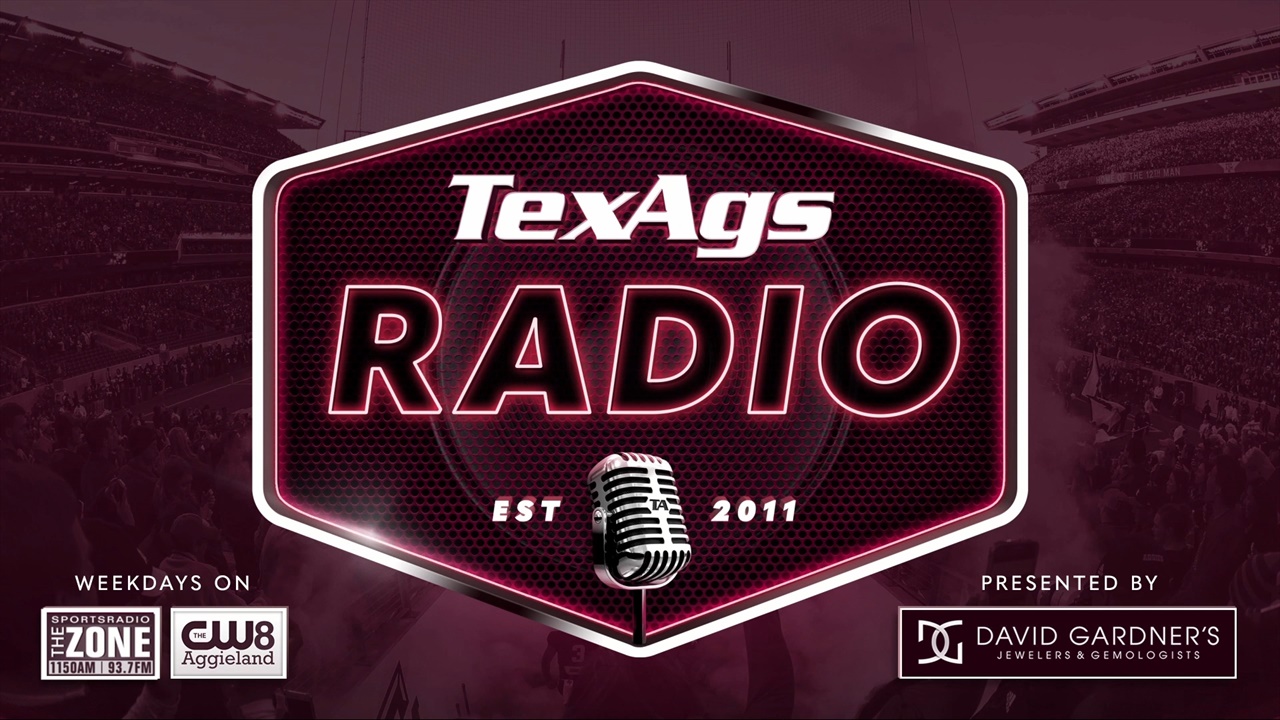 Texas A&M Football
Former LSU QB Josh Booty discusses playing for Jimbo Fisher
---
Key notes from Josh Booty interview
Man, I appreciate the intro. I can hear Jimbo in my ear going. 'Josh, gosh dog it- what are you doing?' That's definitely the "safe for radio" version. I heard words I'd never heard before with him and Nick Saban. They woke me up when I played for those two. I love Jimbo and his offense and schematics. He runs a little pro-style and a little spread. Last year with the 74-72 score, it doesn't sound right with all the great defenses these two programs have had throughout the years. It's a different day of ball these days.

I've enjoyed getting to do the show with Rachel Baribeau. I host a couple of radio shows during the week in Louisiana. It's fun to follow LSU football. When they're playing at this level, you end up following the entire SEC and then the national landscape. No one thought we'd be this good offensively this year. It's been a real treat to cover them and to watch them unveil and to see Orgeron. I'm an Orgeron fan. He recruited me in Miami in the early '90s. I've known him for many years. Just to see his progression as a coach and as a man has been phenomenal. LSU didn't know what they had when they got him. He's done an unbelievable job. I'm glad the offense is doing what they're doing. It's a big recruiting game for them and to try to knock the Aggies off, and of course, there's the payback for last year.

There's no question. There are 15 seniors on this team. A&M is a younger ball club, but we're a senior-laden team. This is Burrow's last game at home. They're so proud of the emergence of this offense and the work he has put in this year. Fans are ecstatic about it. Last year, he ran the ball 30 times against A&M and stuck his neck out there, and the fans just appreciate how hard he has worked and how hard he plays. People are excited about the offense. Our defense needs to improve to win this game and then next week against Georgia in the Dome in SEC Championship. That's a whole other set of challenges. Hopefully, from there, onto the playoffs. So we've got a long road to go, and A&M is just another good team in the way.

There is no question about LSU wanting to win this one. Coach O said we beat Texas, and now we need to beat A&M for recruiting in Houston. There's such a huge contingency of Tiger fans in Houston. We need to be able to recruit that area. Houston produces so many great players. Louisiana is such a small state in numbers. We have great players, but not as great in high school football teams as in Texas. It is a rivalry, no matter how you look at it.

We're the only SEC team in your state. A&M is too, but they have to recruit against so many powerhouses. So tough to go out and get those kids. There are lots of them but a lot of great universities in those regions. LSU looks to the east in Mississippi, and they have two SEC programs there. They are not as good football teams as A&M. Regionally, Arkansas has been bad of late. So A&M is the closest school they can affect them most and with Jimbo Fisher there as well. This is the perfect rivalry game.

Jimbo is a great football coach. Go ahead and check that box. Now you got to look at recruiting and his staff. He has to recruit well, which I'm sure he can and has to get his guys in place, and then I think the sky is the limit. He could potentially win a national championship, especially with the fan base and the things at A&M that he can do. I think he's a heck of a college football coach. College football is going to the spread style that he has adapted and can do that. All of the top five teams in the country run the RPO spread stuff. You have to get the ball up the yard and have to be able to run the football. He has a power game upfront. Last year we couldn't stop you guys, especially in the overtime stuff. We better be ready for a lot of that. Jimbo isn't scared. He's an underdog on the road, and he's going to let it all hang out.

My first meeting was funny with Jimbo. I remember that he called me up to the office. He's there with Derek Dooley and Mike Haywood, and they're all sitting in there. Jimbo says, 'Order us some pizza.' I say, 'Okay. Why am I ordering pizza?' He goes, 'You made more money than all of us playing baseball.' He was coming at me right out of the gate. We had a lot of fun. He liked to go out there and throw the football around. Jimbo was so motivated to get out there and be a kid. He loves the game, and you could see. A play would go one way, but he knew what was going on the other side of the field on the backside. He could see it so well compared to us. He knew his offense so well. It was fun to hear from him after every play, and that carried over to the film room. He was a bulldog and got on us about every little thing. But it's all about the details. He has so much knowledge. If I was a quarterback at A&M, I'd be soaking up all the knowledge. He's had guys win a Heisman and won a national championship.

We've played smart and had very little turnovers so far. I think the big key is that we have to continue that, especially with Burrow and those guys whose last game at home it is. Let's do what we've done, and let's not go out there and try to score 58 points on the first drive. Play one down at a time and have some fun in Tigers Stadium and end the regular season well. We need to play better in rush defense. I know they've been paying attention to that.
Never miss the latest news from TexAgs!
Join our free email list