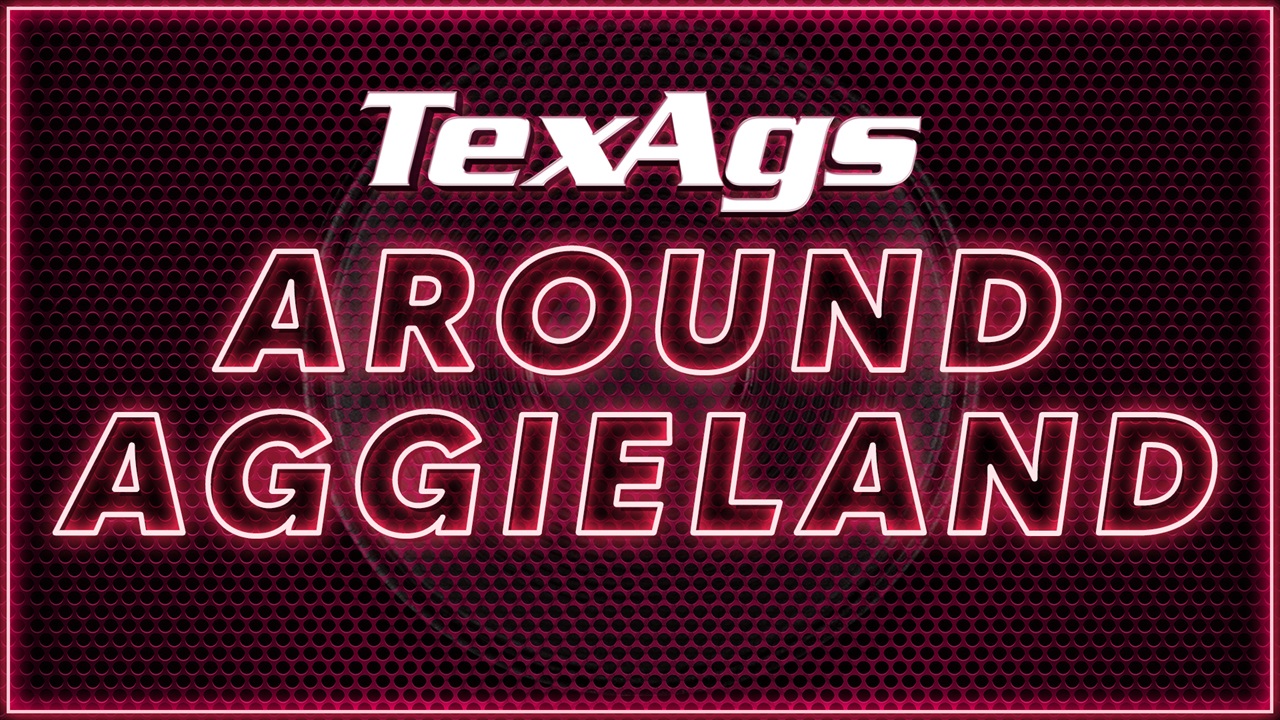 Texas A&M Football
Around Aggieland (11/22)
---
As the semester nears a close, Aggies are all over the country pushing for national titles, while some are just getting warmed up for their spring seasons.
Football
Jimbo Fisher and the Texas Aggies are headed to Athens, Georgia, hoping to rain on the playoff dreams of the Bulldogs on Saturday at 2:30 p.m. Both teams are searching to improve on four-game win streaks, and a rainy forecast is predicted to make this an even more interesting game. You can watch the action unfold on CBS and on the radio at 1620AM, and 380XM.
Women's Soccer
#22 Women's Soccer will travel to California for the second round of the 2019 NCAA Tournament. They will begin their push for a national title with a match against #9 USC at 3:30 p.m. on Friday. This is their 22nd consecutive season making it to the second round of the NCAA tournament. You can keep up with them on Pac 12+ and 97.3FM. Should they win, they're slated for their second game of the weekend for a chance to claim a spot in the elite 8. Depending on how the second round shakes out, that game will be against Santa Clara or Oklahoma State at 3:30 p.m. on Sunday.
Women's Basketball
Also on the West Coast, this weekend is the Women's Basketball team. On Saturday they will play against USC at 7:30 p.m. The team has yet to be defeated in their non-conference NCAA schedule. The game will be on Pac 12+, 1150AM/93.7FM.
Women's Volleyball
After a brief break from games, and a recent win over Auburn, the Aggie Women's Volleyball team will host Mississippi State on Friday at 6:30 p.m. in Reed Arena; you can watch on SEC+. They'll take the next day off before matching up against Ole Miss at 3:00 p.m. in Reed Arena on Sunday. The team is entering the final stretch of games as they keep their eyes set on NCAA first and second rounds on Dec.5. Their game on Sunday will be on SEC Network.
Women's Swimming and Diving
The Art Adamson Invite is well underway here in College Station, where Stanford, USC, LSU, and Hawaii are in town and challenging the Aggies. The three-day meet began yesterday and will wrap up tomorrow. The event will be broadcasted on SEC+ and on the ESPN app.
Men's Swimming and Diving
Also staying home this weekend, Men's Swimming and Diving is competing against Stanford, USC, LSU, and Hawaii in the Art Adamson Invitational. The meet will be broadcasted on SEC+ and on the ESPN app.
Cross Country
A&M Cross Country athletes will be competing on Saturday in Indiana in the NCAA Individual Championship. They'll begin 10:15 a.m., and you can watch through the link here.
Never miss the latest news from TexAgs!
Join our free email list