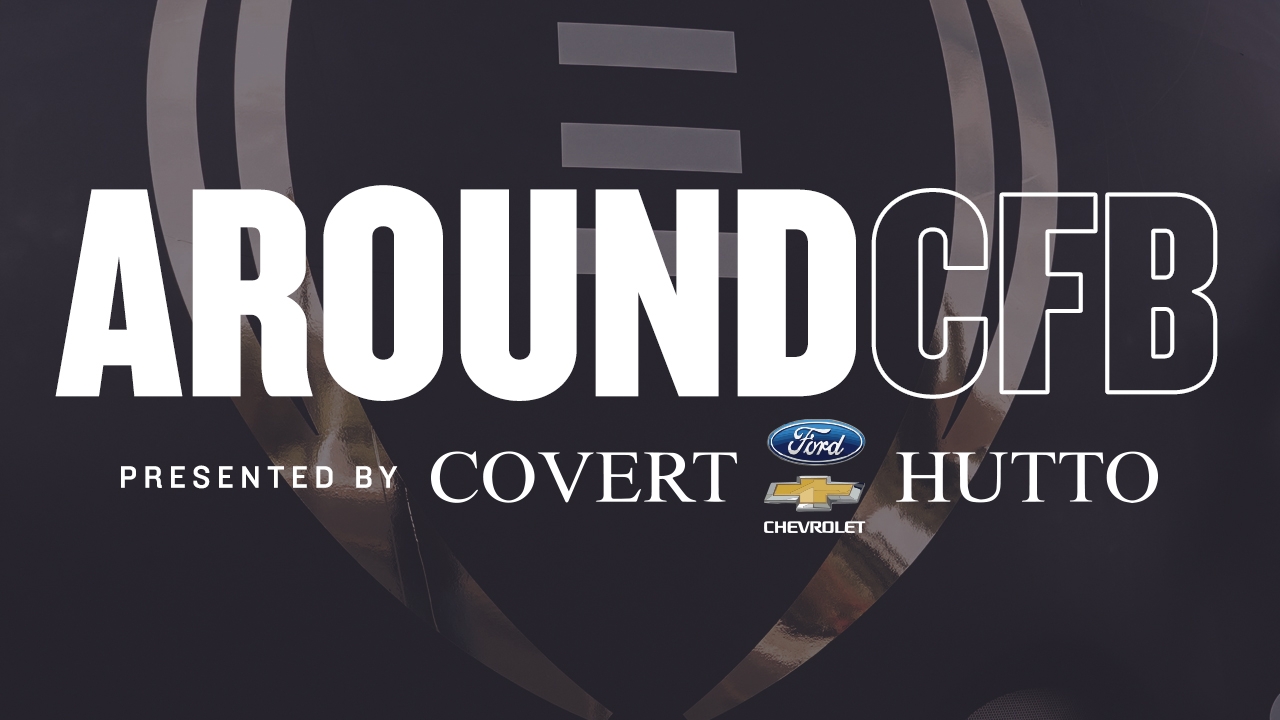 Photo by Kyle Terada-USA TODAY Sports
Texas A&M Football
Minnesota's resumé could - maybe should - make Gophers golden
---
The Gophers could be golden. They should be golden. But would they be golden?
The talk around college football is Minnesota (9-0) could clinch its first trip to the Rose Bowl since 1962 with a victory over Iowa on Saturday.
That's nice. But a victory would keep the Golden Gophers on pace to seriously contend for a place in the College Football Playoff.
The playoff field likely will include at least one FBS team with one loss. Baylor (9-0) could change that, but the bet here is the Bears suffer at least one loss — and maybe two — even before the Big 12 championship game.
If Minnesota finishes with one loss, the Gophers could be — and perhaps should be — the fourth team. That may seem outrageous on the surface, but upon closer inspection, it makes sense.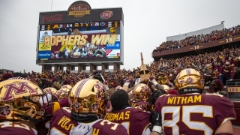 Jesse Johnson-USA TODAY Sports
Let's take a look playoff picture with the assumption that LSU, Ohio State and Clemson finish unbeaten. That would mean Penn State (8-1) and Georgia (8-1) would absorb a second loss and be out of the discussion. The remaining possible one-loss teams would be Baylor, Oklahoma (8-1), Oregon (8-1), Utah (8-1), Alabama (8-1) and Minnesota.
If Minnesota's only loss is to Ohio State in the Big Ten championship game, that means the Gophers would have victories over Penn State, Iowa and Wisconsin. No other potential one-loss team could match that resumé.
Not Oregon. A victory over Utah in the Pac-12 championship game would be Oregon's only big win. Their next most impressive wins are over Washington and USC, which are both currently 6-4. The Ducks also lost to Auburn.
Not Utah. A Pac-12 title win over Oregon easily would be the Utes' biggest win. Washington is the only other opponent they've beaten with more than five wins. The Utes also lost to USC.
Not Baylor. Again, this is all moot if Baylor somehow finishes unbeaten. But so far, Baylor's best victories are over Kansas State and Oklahoma State, who are both 6-3.
Not Oklahoma. The Sooners have wins over 6-3 Kansas State and Texas. Five of their other wins are over teams with losing records.
Not Alabama. Texas A&M (6-3) is the only Power 5 opponent with a winning record that Alabama has beaten. The Tide closes with Mississippi State (4-5), Western Carolina and Auburn (7-2), which also plays Georgia. Therefore it's quite likely Alabama's most impressive victory will be over a four-loss Auburn. The Tide could use that win over Auburn to claim superiority over Oregon, but that doesn't seem to trump Minnesota's potential trio of victories over Penn State, Iowa and Wisconsin.
Obviously, Minnesota, who also still plays Northwestern, has to win its remaining games. But if they do, the Gophers should be the fourth playoff team.
Obviously, Minnesota, who also still plays Northwestern, has to win its remaining games. But if they do, the Gophers should be the fourth playoff team.
That probably wouldn't happen. The playoff would still probably take a one-loss Pac-12 champion, a one-loss Big 12 champion or even Alabama over Minnesota. It's not right, but it's probably the reality. Minnesota would be right to object, but the complaints out of the Twin Cities would be ignored.
At least there's the Rose Bowl.
Heisman watch (if my ballot was due today)
1. Joe Burrow, LSU, QB: It's his to lose. And considering his final three regular-season opponents are Ole Miss, Arkansas and Texas A&M, he doesn't figure to lose it. Burrow had a tremendous showing in a 46-41 victory over Alabama. He passed for 393 yards and three touchdowns and rushed for another 64 yards, including a key first-down run on a decisive final touchdown drive. Burrow is third in the nation in total offense with 3,387 yards — 3,198 passing and 189 rushing. He's thrown 33 touchdown passes and rushed for three scores.
2. Tua Tagovailoa, Alabama, QB: Yes, he had a costly fumble and interception in the loss to LSU. Tagovailoa also led a rally that fell an onside kick short of perhaps pulling out a victory and passed for 418 yards and four touchdowns on a bum ankle. He's thrown for 2,584 yards and 31 touchdowns with just three interceptions.
3. Jalen Hurts, Oklahoma, QB: He had another typical effort in a 42-41 victory over Iowa State. Hurts accumulated 341 yards of total offense and accounted for five touchdowns — three passing, two rushing. He's second in the nation in total offense with 3,611 yards and has accounted for 39 touchdowns (24 passing, 15 rushing).
4. Chuba Hubbard, Oklahoma State, RB: The Cowboys were off last week. Hubbard still leads the nation 1,604 rushing yards and also has 18 touchdowns. His stats figure to rise significantly on Saturday against Kansas' 126th ranked run defense.
5. Jonathan Taylor, Wisconsin, RB: The uncertainty of Ohio State DE Chase Young's eligibility opens up a space here, and Taylor did all he could to fill it. He rushed for 250 yards in a 24-22 victory over Iowa last week. Overall, Taylor is third in the nation with 1,259 rushing yards. He's failed to exceed 100 rushing yards just twice — against Ohio State and Michigan State.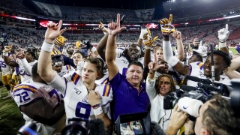 Butch Dill-USA TODAY Sports
Predicted playoff participants
1. LSU: How can this even be debated? The Tigers now have victories over four opponents that are currently ranked.
2. Ohio State: Unbeaten and virtually unchallenged. That won't change for at least another week (the Buckeyes play Rutgers on Saturday).
3. Clemson: Since that close call against North Carolina, Clemson has posted five victories by an average margin of 41 points.
No. 4 Oklahoma: The Sooners figure to win the Big 12 championship and can claim wins over Baylor, Texas and Oklahoma State as better victories than other teams vying for the fourth spot.
This week's best games
(Playoff rankings to be updated later Tuesday)
No. 9 Oklahoma at No. 12 Baylor: Baylor could all but clinch a spot in the Big 12 championship game with a victory. Oklahoma needs to keep winning to remain in the playoff picture.
No. 17 Minnesota at No. 18 Iowa: Minnesota needs good wins to enhance its playoff resumé. Winning in Iowa City would certainly qualify.
No. 6 Georgia at No. 11 Auburn: Not only is this the South's oldest rivalry, but Georgia still has playoff aspirations. In fact, Auburn still has long-shot hopes.
No. 24 Navy at No. 15 Notre Dame: The Midshipmen are by no means a pushover for the Irish. As always, Navy's running game is problematic and Notre Dame's run defense is average. A stumble could cost Notre Dame a spot in a New Year's Six bowl.
No. 19 Wake Forest at No. 5 Clemson: One loss could dash Clemson's playoff hopes. Despite losing last week, Wake Forest is decent. "So … you're saying there's a chance. I hear ya."
MESSAGE FROM OUR SPONSOR
Call or text Chad at Covert Ford in Hutto at 512-633-4819 For new Fords, Chevys and over 900 pre-owned vehicles. Thanks and Gig 'em.
Never miss the latest news from TexAgs!
Join our free email list
PRESENTED BY