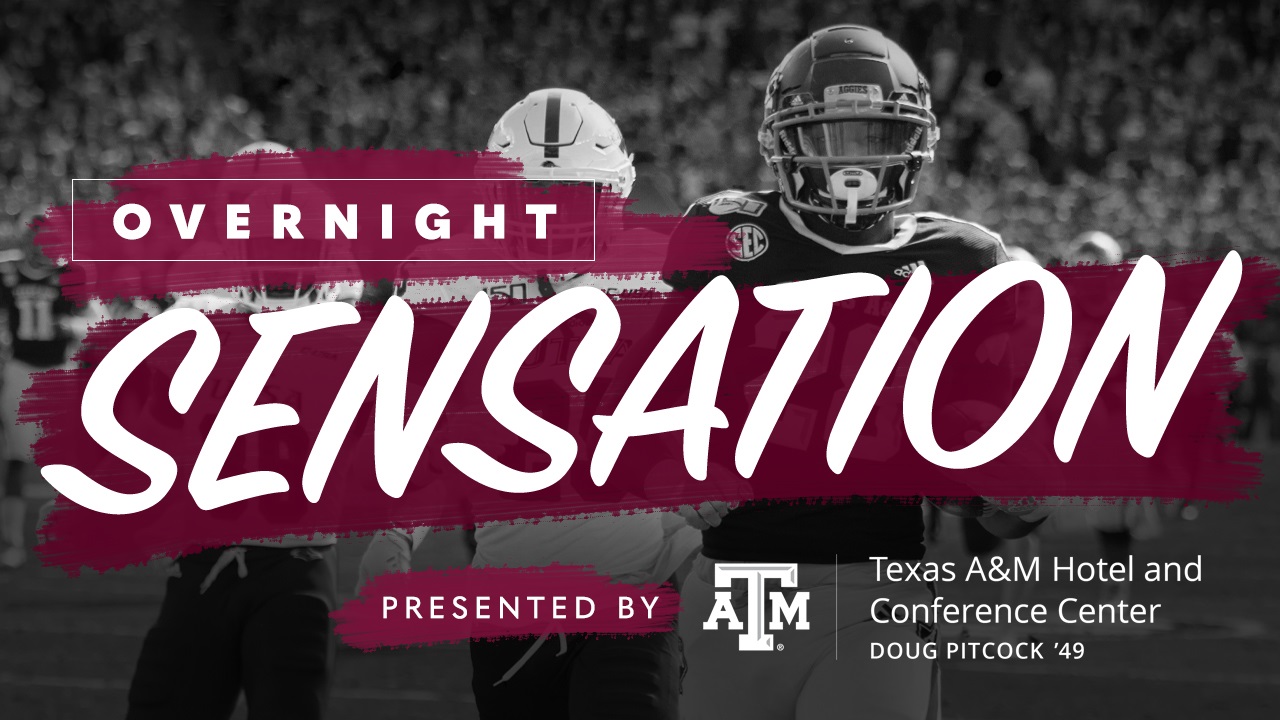 Texas A&M Football
Week Nine Overnight Sensation: Isaiah Spiller, Running Back
---
Each Monday during the 2019 Texas A&M football season, we'll identify a first or second-year Aggie player who delivered an exceptional performance and earned the distinction of being the week's 'Overnight Sensation.'
---
During the opening game of the season against Texas State, Texas A&M true freshman running back Isaiah Spiller came up one yard short of his first career touchdown after being caught from behind by a Bobcat defender at the end of a long run.
Early during Saturday's game against UTSA, Spiller again made one cut at the line of scrimmage, just like against Texas State, and was off to the races. This time, he would not be caught as he housed one for 60 yards to open up the Maroon & White's scoring en-route to a 45-14 victory over the Roadrunners.
This is the second time this season Spiller has earned the distinction of the Aggies' Overnight Sensation, the other coming in that season-opening win over the Bobcats. This performance, however, wasn't just top-notch for a freshman in 2019. It was record-worthy for first-year running backs all-time in Aggieland.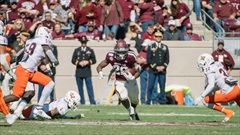 Rey Romo, TexAgs
All told, Spiller carried the ball 20 times for 217 yards and three touchdowns Saturday at Kyle Field. The only other freshman to amass that many yards on the ground for the Maroon & White? Trayveon Williams who also went for 217 in a 2016 victory over the Tennessee Volunteers, but on eight more carries than Spiller.
In the performance against UTSA on Saturday, Spiller showed off some of his skills that had him as one of the most sought after backs in the state of Texas coming out of high school last season. Don't believe me? How about former Texas A&M linebacker Jason Glenn who had high praise for Spiller back in the summer of 2018 before his senior season at Klein Collins: Isaiah Spiller‍ is not only a great football player but a great kid as well. On the field, he is really hard to stop. He's long with good size and great feet. He's a big guy who can run over you, but he also has the footwork to make you miss.
That footwork was on display as Spiller hit the hole hard on his way to his record-tying performance at Kyle Field. Head coach Jimbo Fisher praised the A&M blocking and Spiller's ability to find where to run after the game saying simply, "He hit holes."
If the Aggies continue to open holes upfront for their freshman feature back in the final three games of the season, the now-bowl eligible A&M football team would have to like their chances in the final three games of the season. If all goes well, the Maroon & White could find themselves playing closer to New Year's Day than Christmas Day come the holiday season.
Spiller's stats against UTSA:
Carries: 20
Rushing Yards: 217
Yards per carry: 10.9
Rushing Touchdowns: 3
Spiller's season stats:
Carries: 109
Rushing Yards: 667
Yards per carry: 6.1
Rushing Touchdowns: 8
MESSAGE FROM OUR SPONSOR
With a privileged location directly across from Kyle Field, the Doug Pitcock '49 Texas A&M Hotel and Conference Center offers 250 guest rooms, rooftop pool, dining outlets, a two-story bar and lounge, and conference center with 35,000 square feet of meeting and event space.
Never miss the latest news from TexAgs!
Join our free email list
PRESENTED BY