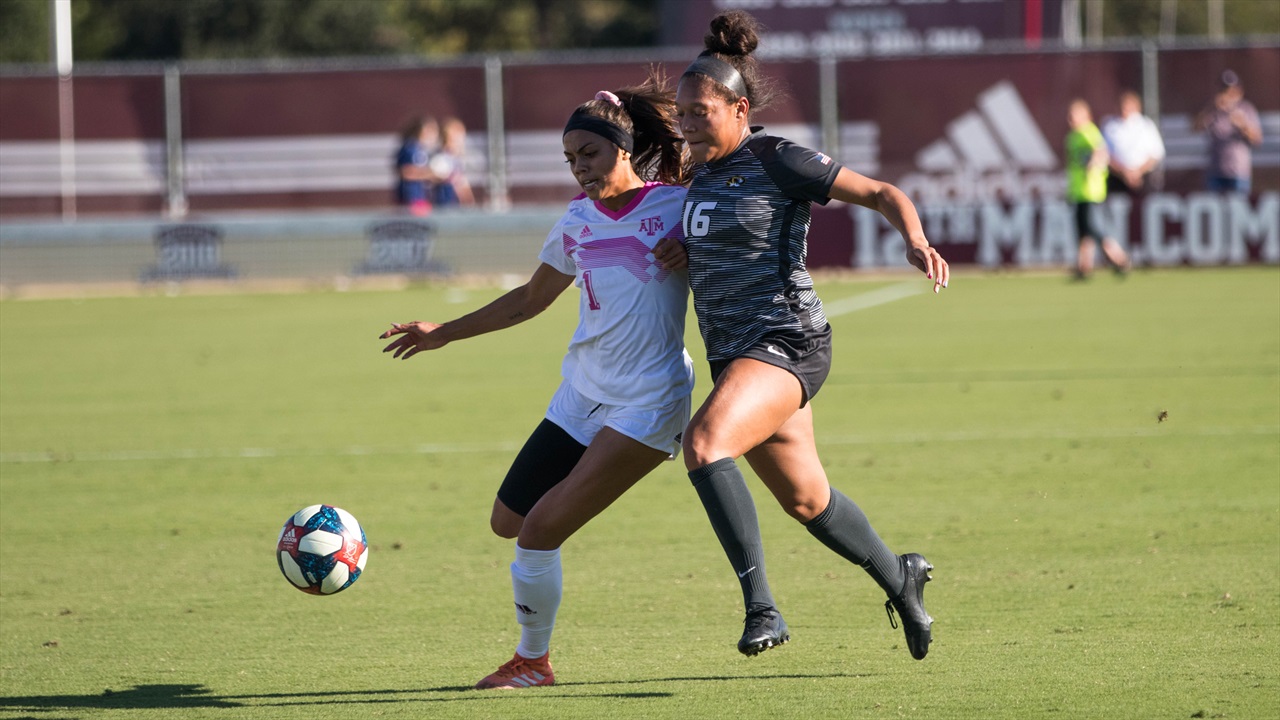 Aggie Hotlist
Ally Watt Q&A
Texas A&M Football
Aggie Hotlist: The week's best athletic performers on campus
---
During Tuesday's edition of TexAgs Radio, TexAgs intern Devin Craig joined in-studio to unveil his 'Aggie Hotlist,' spotlighting which student-athletes across all sports delivered the best performances on the playing surface.
---
1. Ally Watt - Soccer - Senior forward from Colorado Springs, Colorado
4 Goals in a 5-3 win over Missouri
2 Goals in 2-1 win over Vanderbilt
SEC offensive player of the week
Game-winning goal with 45 seconds left against Vandy in OT
2. Kellen Mond - Football - Junior quarterback from San Antonio, Texas
17/23 234 yards 3 Touchdowns passing
76 rush yards 2 Touchdowns rushing
3. Hollann Hans - Volleyball - Senior outside hitter from Corpus Christi, Texas
13 Kills, 4 Aces, three assists, eight digs in a 3-0 win over Georgia.
4. Camille Conner - Volleyball - Junior Setter from Katy, Texas
35 assists in a 3-0 win over Georgia
5. Devin Morris - Football - Sophomore defensive back from Caldwell, Texas
Two tackles, one sack and one interception in a 49-30 win over Mississippi State
---

Ally Watt Q&A Transcript

On what her career week feels like...
"I feel like I'm just finally finding myself again, but the team is finally finding an identity up top. We're all really gelling together, finding some good offense, getting some connecting going on, and it's something we were missing for the last couple of games. The team's really been clicking, and I like what I'm seeing right now."
On the team's confidence level right before the home finale...
"I think it's really high. Going into Sr night, I just know that the girls are going to be out there fighting. We want to send all of the seniors, I'm one of the seniors, out on a good note and just be able to send them out on a good note. This could be our last time on Ellis Field. You never know what could happen with the NCAA. Hopefully, we'll host, but hopefully, we'll end off a good note in Ellis."
On coach's gameplan...
"His game plan is always just to make sure we just play our game, so we just need to know each other's strengths. We've been doing that really well and connecting."
Never miss the latest news from TexAgs!
Join our free email list