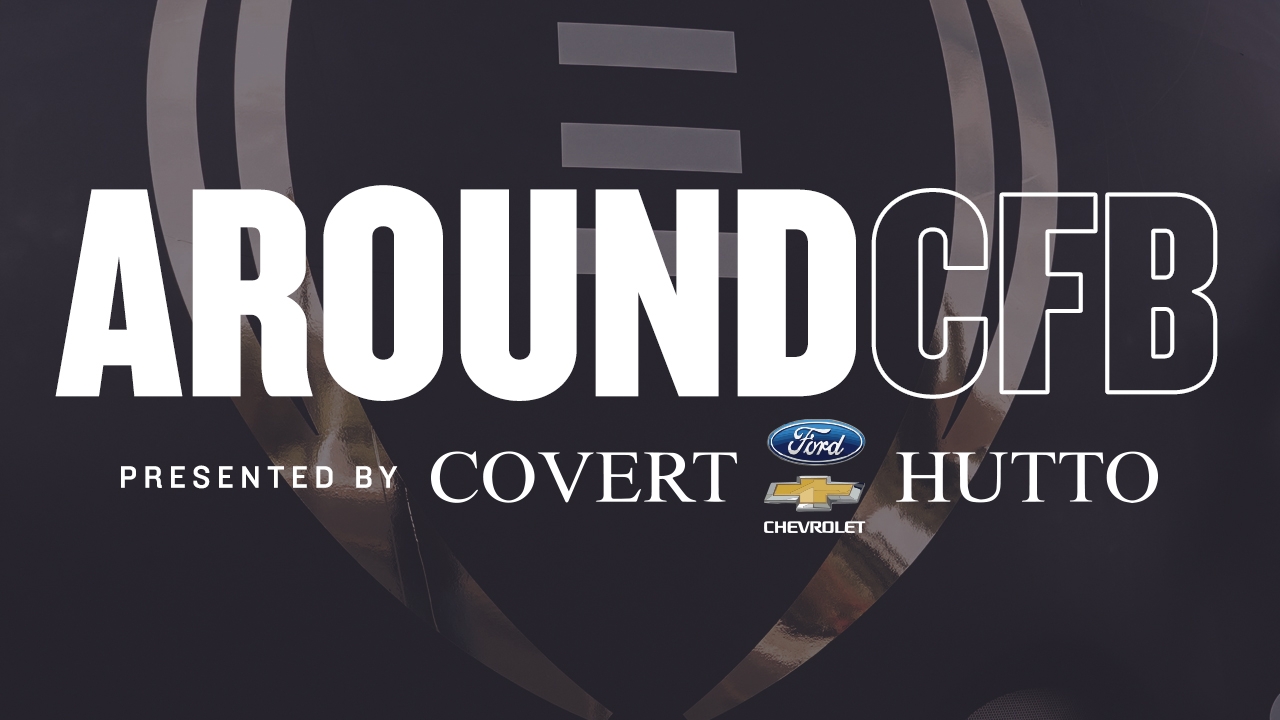 Photo by Kyle Terada-USA TODAY Sports
Texas A&M Football
Around CFB: Analyzing the Top 10 resumes in college football
---
In two weeks, former Texas A&M football coach R.C. Slocum and other members of the College Football Playoff will announce their first team rankings.
Until then, committee members will convene to discuss, debate and detail the resumes' of all the programs in contention for the four-team playoff field.
Of course, we're always here to help. Therefore, in an effort to eliminate red tape, we made like Zip Recruiter, omit two-loss teams and those not in "Power 5" conferences and pore over schedules to compile the 10 best resumes so far this season. They are: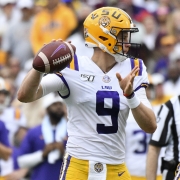 Matt Bush-USA TODAY Sports
1. LSU (7-0): This is easy. The second-ranked Tigers' unbeaten record includes victories over No. 7 Florida and No. 15 Texas. Nobody else has two wins over Top 15 opponents.
2. Penn State (7-0): The Nits have earned their No. 6 ranking. They've defeated No. 19 Michigan and No. 20 Iowa. Penn State also has a rivalry victory over a decent Pitt team, which is 5-2.
3. Florida (7-1): Perhaps the Gators should be penalized for playing two FCS opponents (Tennessee-Martin and Towson State) and Miami, which might as well be an FCS team these days. But they were competitive in a loss to LSU in Baton Rouge and have a convincing victory over No. 9 Auburn.
4. Ohio State (7-0): First of all, the Buckeyes have beaten every opponent by at least 24 points. That includes No. 18 Cincinnati, which they destroyed 42-0. No other opponents are ranked, though Michigan State was No. 25 when losing to the Buckeyes, 34-10.
5. Oklahoma (7-0): No. 5 OU can "boast" of three wins. The Sooners defeated Houston before the Cougars decided to tank the rest of the year. They toppled No. 15 Texas. And they beat Kansas, which pushed Texas to the final play before falling 50-48. Of course, only in the Big 12 can a win over Kansas be spun as a positive.
6. Auburn (6-1): Sure, the ninth-ranked Tigers have a loss. They lost to No. 7 Florida on the road. Most contending teams have not played a Top Ten opponent. Auburn has beaten No. 11 Oregon and defeated Texas A&M when the Aggies were ranked No. 17. Auburn's opponents are a combined 30-20.
7. Alabama (7-0): Who's the best team Alabama has beaten? Texas A&M (4-3) was ranked No. 24 when playing the Tide. Other than that, it's Duke (4-3), which last week lost by 34 points to Virginia.
8. Clemson (7-0): Texas A&M was ranked 12th when the Tigers captured a 24-10 win in Week Two. Clemson has been dominant in most of its games since, but has Louisville (4-3) is the only other opponent with a winning record.
9. Georgia (6-1): No doubt the 20-17 overtime loss to South Carolina is a black-eye. So is the fact that No. 10 Georgia has only beaten one opponent with a winning record. But that opponent is No. 8 Notre Dame (5-1). Therefore, the Bulldogs can claim a victory over a Top Ten opponent. Most teams cannot.
10. Oregon (6-1): The No. 11 Ducks lost to No. 9 Auburn on a last-minute pass in the season-opener. Since then, they've been outstanding. A win over then-No. 25 Washington gives them an edge over Notre Dame (5-1).
HEISMAN WATCH
(If my ballot was due today)
1. Joe Burrow, LSU, QB: He completed 25 of 32 passes for 327 yards and four touchdowns in a 36-13 victory over Mississippi State. That was the sixth time in seven games Burrow has thrown 3 TD passes or more. He's completing 79.4 percent of his attempts, which leads the nation. He ranks third in the nation in total offense.
2. Jalen Hurts, Oklahoma, QB: It was just a typical Hurts performance in a 52-14 thrashing of West Virginia last week. He accounted for 5 TDs (3 passing, 2 rushing) and accumulated 391 yards of total offense. Hurts has thrown 3 TD passes in six of the Sooners' seven games. He's second in the nation in total offense. He also ranks second in the Big 12 in passing (2,074 yards) and rushing (705 yards).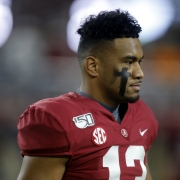 Butch Dill-USA TODAY Sports
3. Tua Tagovailoa, Alabama, QB: Before spraining his ankle early in a 35-13 victory over Tennessee, Tagovailoa was on his way to another big game. He completed 11 of 12 passes for 155 yards. He remains sixth in the nation in passing with 2,166 yards. He's completed 74.7 percent with 27 TDs and two interceptions.
4. Justin Field, Ohio State, QB: The transfer from Georgia completed 18 of 23 passes for 194 yards and four touchdowns against a decent Northwestern defense in a 52-3 victory. He's accounted for at least 3 TDs in every game. He's passed for 22 TDs and rushed for 8.
5. Sam Ehlinger, Texas, QB: OK, it was against Kansas, but Ehlinger demonstrated how dependent the Longhorns are on him in a 50-48 win. He passed for 399 yards and 4 TDs and led the Longhorns to a game-winning field goal in the final minute. He's passed for 2,057 yards and 21 TDs and has rushed for 5 TDs.
Predicted playoff participants
1. Ohio State: The Buckeyes have scored at least 34 points in every game. They've allowed 10 or less in their last six.
2. Alabama: The injury to Tua Tagovailoa is a concern, but probably won't matter against Arkansas this week.
3. Oklahoma: Surging Sooners are on a collision course with … Baylor?
4. Clemson: There's a lot of talk that Clemson's offense is struggling. Yet, the Tigers have scored at least 41 points in five games.
This week's biggest games
No. 9 Auburn at No. 2 LSU: The Auburn defense will be Joe Burrow's most significant test.
No. 13 Wisconsin at No. 3 Ohio State: Wisconsin's loss to Illinois lowered the profile of this clash. Still, it's probably the first of two games between the Badgers and Buckeyes.
No. 8 Notre Dame at No. 19 Michigan: Irish trying to stay in the playoff discussion. Jim Harbaugh trying to stay at Michigan.
Washington State at No. 11 Oregon: Ducks looking to avenge last year's 34-20 loss in Pullman.
No.6 Penn State at Michigan State: The Land Grant Trophy is at stake … whatever that is. More importantly, it's a Penn State road game against an opponent with at least a fading pulse.
MESSAGE FROM OUR SPONSOR
Call or text Chad at Covert Ford in Hutto at 512-633-4819 For new Fords, Chevys and over 900 pre-owned vehicles. Thanks and Gig 'em.
Never miss the latest news from TexAgs!
Join our free email list
PRESENTED BY