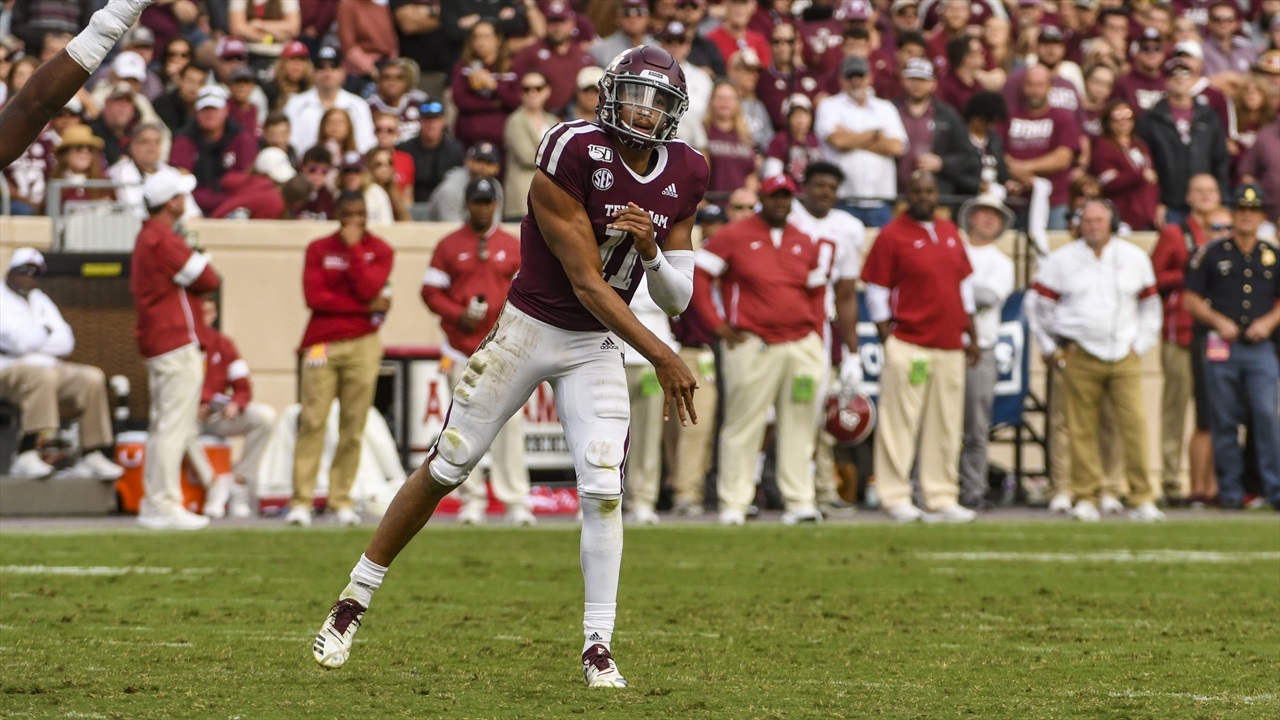 Aggie Hotlist
Jimena Lopez Q&A
Texas A&M Football
Aggie Hotlist: The week's best athletic performers on campus
---
During Tuesday's edition of TexAgs Radio, TexAgs intern Devin Craig joined in-studio to unveil his 'Aggie Hotlist,' spotlighting which student-athletes across all sports delivered the best performances on the playing surface.
---
1. Kellen Mond - Football - Junior Quarterback from San Antonio, Texas.
264 yards & 2 passing touchdowns
110 yards, one rushing touchdown
2. Hollan Hans - Volleyball - Senior Outside Hitter from Corpus Christi, Texas
Eighteen kills, one ace, two assists, eight digs In 3-0 win vs. South Carolina
26 kills, 3 Aces, five blocks, four assists, ten digs in a 3-2 loss to Florida
3. Demani Richardson - Football - Freshman Defensive Back from Waxahachie, Texas
11 total tackles
One interception in 47-28 loss to Alabama
4. Jimena Lopez - Soccer - Junior Defender from Mexico City, Mexico.
One goal in 1-1 tie vs. Alabama
One assist in 1-0 win vs. Auburn
5. Camille Conner - Volleyball - Junior Setter from Katy, Texas
2 Aces, 36 Assists, 8 Digs in a 3-0 vs. South Carolina
9 Kills, 38 Assists in a 3-2 loss to Florida
---

Jimena Lopez interview

On keeping together after giving up an own goal...
"Of course, it was a let down giving up a goal like that, but we all came together and said that we still have plenty of time left on the clock. We were all really focused and really ready to fight, and fortunately, we were able to tie the score, but it feels like a loss because we obviously want to win."
On playing the last few games without their whole team...
"Well the last game I missed was because I was with the national team so I'm healthy, but missing Ally Watt is really a big one, she's an all American she's our top scorer; however, I think every player that came in did their job and put up a fight. I'm proud of the team for that."
On what happened during the free-kick...
"It was very far out so much my first thought was I'm going to cross it, but then I saw that the keeper was a little bit off her line and we had the wind on our side, so I kicked it really hard and the keeper missed it."
Never miss the latest news from TexAgs!
Join our free email list