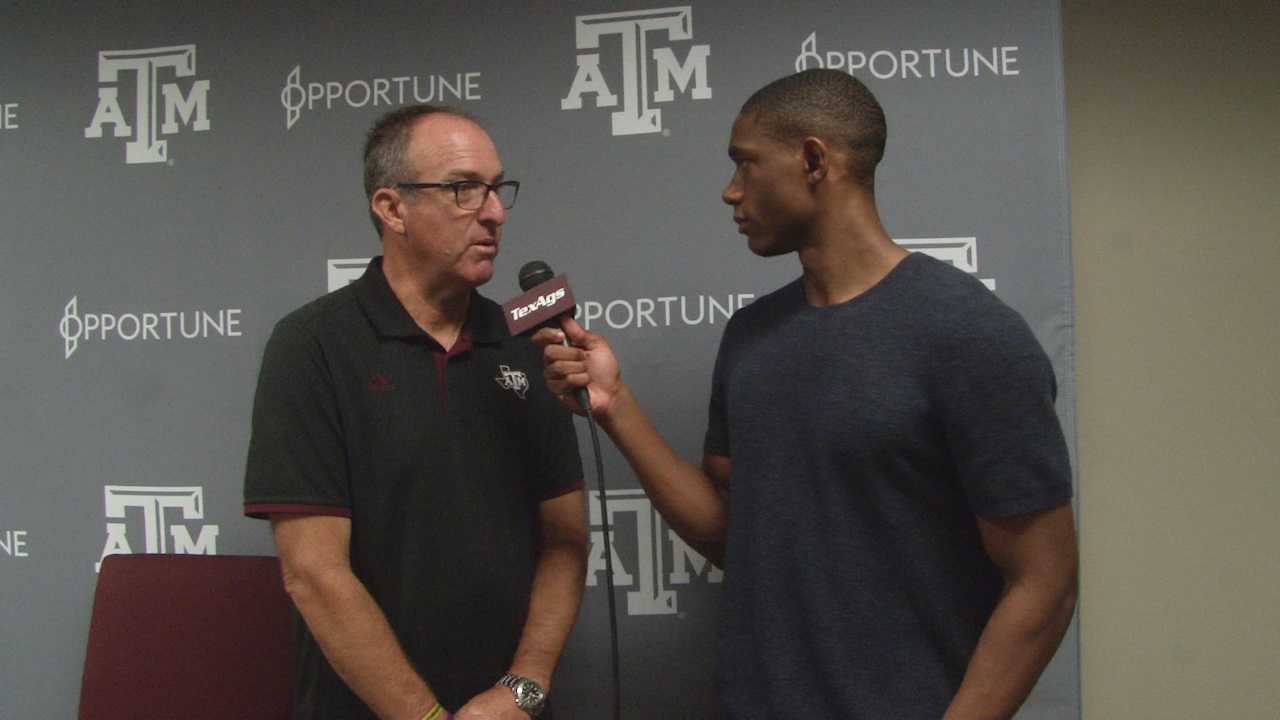 Texas A&M Soccer
Guerrieri excited for Friday night home matchup against Arkansas
---
On what they did to stay focused after Alabama...
Well, on the game against Alabama it took some real fight because we had to come from behind. You know Bama is a really good side and I was pleased for how we kept them in check. You know all the things we worked on that week as far as how they played on the flanks, how they crossed the ball, how we needed to be able to defend the box, our players did all of that. It was one slip by the goalkeeper and they get the own goal by us. A lot of teams would've put their heads down and that would've been it just taking a one nothing loss. There was a great free-kick by Jimena Lopez to put us on the board and back in the game. We created some great chances of going away. The biggest thing was the fight of the team. We were without four starters for both of those games and for the other players to step in and play positions that they haven't played for us. But for them to be able to come in and not just perform okay or adequately but to fight through the game against Alabama, get a point, but then to go on the road, and Auburn is never an easy place to play, we've rarely played well there. We talked to them after the game yesterday about the fight that they put in because they weren't going to give us anything, we had to battle for the goal. It was cool for Jenna to get her first career goal timing was really good for that. There was a bit of a melee in front of the goal which gave us the goal but kinda karma for a few years back when similar things happened against us. I know how they feel but for us, it's another big win that puts us in position for this week which now starts to look like a western division championship game Friday night.
On their best match-ups against Arkansas...
Well, Arkansas is having the best year they've ever had. I think they're up to number 6 on the RPI, they've really had a tremendous year, they've beat number one North Carolina, they've beaten Vanderbilt, they've beaten some really good teams. I'm glad that we're playing them here instead of Fayettnaim because it's tough up there. They beat us last year it's the first time they've beaten us in 26 years. But they are the team to beat right now. It's going to be a physical game, it always is against them. The way that Colby has built that team with a certain type of elite athlete makes them super athletic, super fast super hard to stop all around the field and they don't give you anything cheap. So this week it's good that we only have one game we can focus on them completely and we're going to have to toughen up, get healthy pretty fast and it should be a terrific game on Friday.
On if Ally Watt will be back for Friday's match...
She will be back, Grace Piper will be back, hopefully Jordan Hill will be back so those are all three really important players we could use.
Never miss the latest news from TexAgs!
Join our free email list