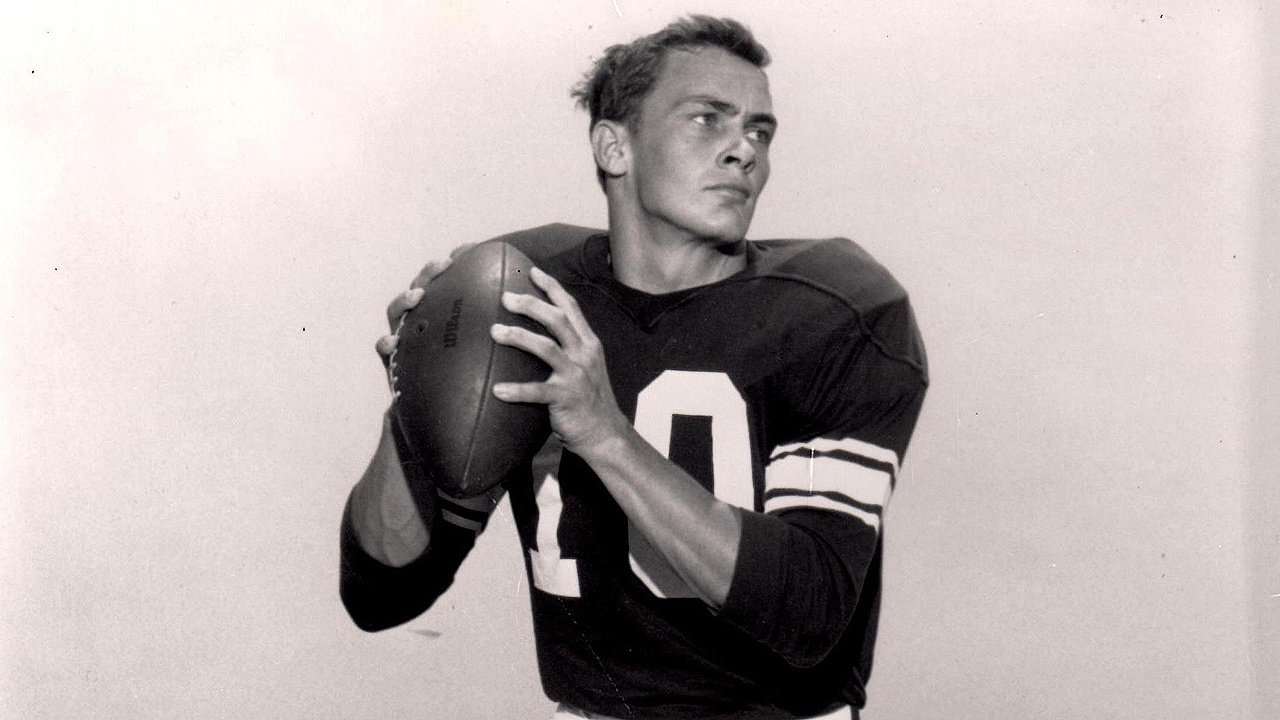 Photo by Texas A&M Media Relations
Texas A&M Football
Author Ron Jackson Jr. discusses new book about Stallings & Bryant, A&M's '67 season
---
Key notes from Ron Jackson Jr. interview
This is my seventh book, but it's the first book I've done that wasn't my idea. You have legendary the Thom Lemmons for the idea. We were brainstorming and came up with the idea of doing a book on the Stallings-Bryant relationships and the whole dynamic of mentor and protégé. I actually almost didn't do it because there's been a small library written on Bryant. But there was so much new and fertile ground there with so many new details and stories such to tell. I took it, and I'm glad I did. I think A&M fans and Alabama fans, even if you know this story and have seen it mentioned in books and articles, will be pleasantly surprised by the behind the scenes stories. I'm excited to be delving deeper into the arc of the relationship.


Texas A&M University Press

I think when you look at that legendary picture, you see a lot of love and respect behind that picture. These were two men who really loved, respected, and trusted each other. The beauty of the story is that it takes you from flatlands of Arkansas and the really impoverished life on the farm that Bryant grew up with as a child all the way through Bama and the Junction, and then it climaxes with the 1968 Cotton Bowl. You can see the depth of the relationship. The reader is going to understand why Stallings was such an ardent admirer and respecter of Bryant. I think that is what the hug was about, and we're looking at the legacy and story behind that. There's a lot of story behind that one picture. Thom deserves a lot of credit for his help and for helping with a lot of stories behind that one picture.

I don't want to overstate this because I have a tremendous amount of respect for people who went through wars, but in 1954, there was some element of been to war together after having survived the Junction. It started there. These guys survived the Junction, and the handful that survived that found there was a bond there. Stallings was a legendary Junction Boy. When Coach Bryant died, he was wearing one piece of jewelry, and it was a ring given to him by the Junction Boys. So I think this is where the respect started. Bryant took on Stallings, and Stallings got that opportunity. Bryant brings Stallings aboard as a very young assistant. For him to be in that position of a young guy with a very noted football coach, it really just fostered that relationship from there.

By the time readers get to the 1968 Cotton Bowl, I think they're going to understand the depth of the love and respect in that relationship.

What's interesting with Bryant is that you can't talk about one without reflecting on the other. Bryant knew football, obviously, but he used his charisma and the ability to perform when he had to really be great. A writer from the Houston Post said there was a little Shakespearian in him. He knew how to motivate people and how to will people to do what they couldn't otherwise do.

Stallings really scratched and worked for everything he got. I think that comes across very clearly. One of the things I loved about the book is that you hear bits and pieces with an article here and there, but the book really pulls it all together and goes into depth.

It's really two in one because the 1967 season is so important. It leads up to the Cotton Bowl showdown. People that think they know that story are going to be surprised. Because of the graciousness of the players and participant's from those seasons in interviews, this book takes you behind the scenes, in the locker room, and in the huddle of some of those iconic plays.

I was a sportswriter for 11 years. Every season and every team has a personality and a story no matter what the record is. The '67 team has a very fantastic story. It's a story of not quitting. The team was on the brink of disaster. They were a talent-laden group, and they knew it, the coach knew it, and everyone knew it. But they lost the first four by a point here and maybe two there and then you're 0-4 going into Lubbock. That win is the start of a fantastic run. It's the beauty of college football. Just because a team doesn't go 11-0 or 12-0 on the year doesn't mean they didn't have a good season. This team is the poster child of that. I see them as on the brink of disaster. If you lose that game against Tech, it's a different deal. I think they knew the game against Alabama was coming. It was already in the wind. I think that made it even sweeter.

Paul Bryant was always classy and always seriously competitive. You can go back to love and respect the two had for each other. Stallings was one of his guys, one of his Junction boys.

This Saturday, we're going to have Dave Campbell and Dave South, who was, of course, the voice of the Aggies for a long time, and some other Aggie legends. We will all be out there signing books. If you're an Aggie fan or a football fan, it's going to be a good day. It'll be 11:30-2:00 right outside the stadium in the MSC Plaza.
Never miss the latest news from TexAgs!
Join our free email list