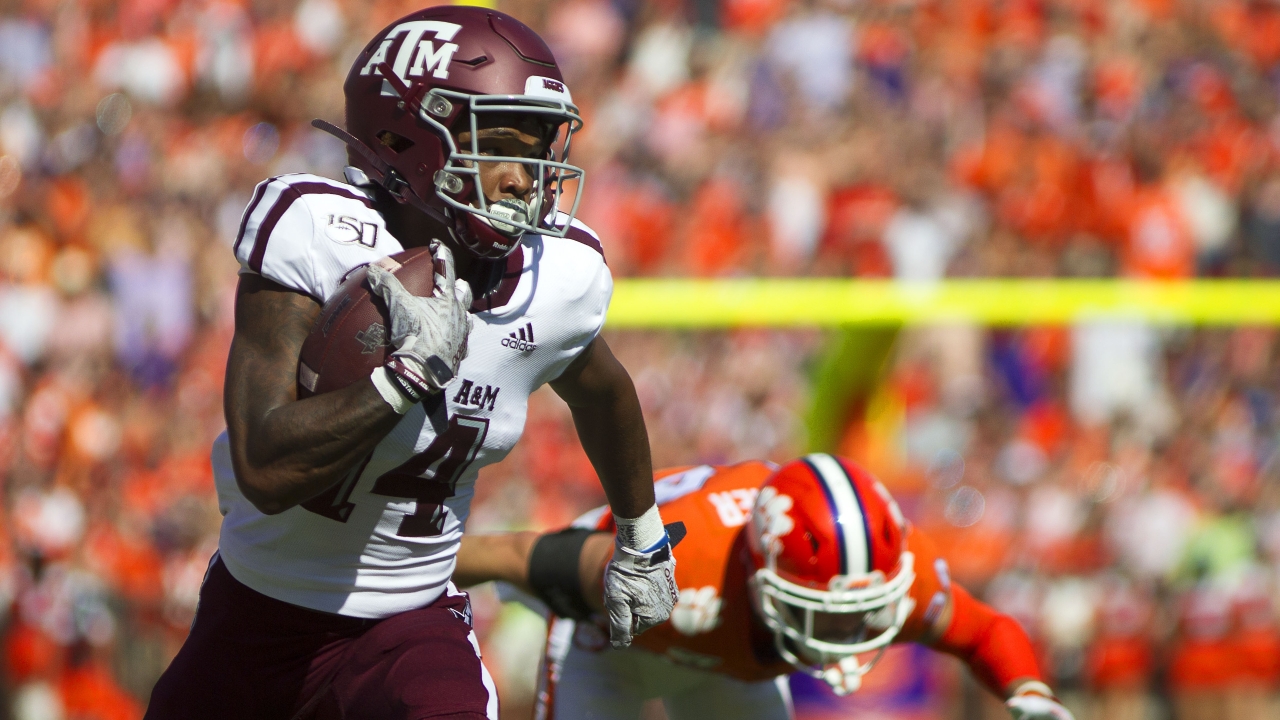 Photo by Joshua S. Kelly-USA TODAY Sports
Texas A&M Football
Post Game Review: No. 1 Clemson 24, No. 12 Texas A&M 10
---
Plagued by its own mistakes and Clemson's aggressive defense, Texas A&M's offense could not gain any traction on Saturday and the No. 12 Aggies fell to the No. 1 ranked Tigers, 24-10, at Death Valley.
The Aggies actually took a 3-0 lead early in the second quarter as Seth Small capped a 16-play drive with a 32-yard field goal.
They closed with a 2-yard Kellen Mond touchdown pass to freshman tight end Jalen Wydermyer.
In between, A&M couldn't mount much else. Some of the problems were simply because the reigning national champions were just too strong defensively. But part of that was the Aggies' own ineptitude.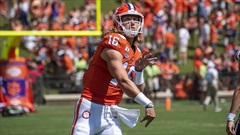 Lia Musgrave, TexAgs
One series ended with a Kellen fumble. Three consecutive series were hampered by third down mistakes — two false starts and a bad snap. Another died with an interception at the Clemson 1-yard line.
Meanwhile, Clemson quarterback Trevor Lawrence and running back Travis Etienne wore down the A&M defense, which gave a solid effort against the high-scoring Tigers.
Lawrence scrambled away from pressure to deliver a 30-yard touchdown pass to Justin Ross and ran in from a yard out to boost Clemson to a 17-3 halftime lead.
Then in the third quarter, the Tigers were aided by a pair of 15-yard penalties on A&M to drive for 18 plays for a Lyn-J Dixon 4-yard run.
RUMBLED: A&M's defense actually played well enough to win. The Aggies limited arguably the nation's best offense to 389 total yards and 24 points. That's about as good as any defense can hope to do against Clemson.
STUMBLED: On the game's second play, Kellen Mond overthrew Camron Buckley, who was breaking wide open near midfield. The miss denied A&M a probable touchdown. It also proved to be an ominous omen of what was to come – Mond struggled throughout the first half. Routinely throwing high, he completed just 5 of 14 attempts for 51 yards. He also seemed hesitant to run. But on one of his three first-half carries, he lost a fumble at the A&M 46-yard line when hit by Chad Smith. That set up Clemson's field goal. Mond also struggled most of the second half and had a pass intercepted at the Clemson 1-yard line.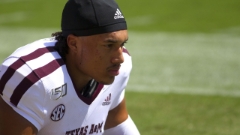 Joshua S. Kelly-USA TODAY Sports
UNSUNG HERO: Lost in the overall shabby offensive showing was the effort of receiver Jahmon Ausbon. He had six catches for 60 yards, including a couple of tough grabs on the sideline to pick up first downs. Three of his grabs resulted in first downs.
TURNING POINT: Although the offense was woefully inconsistent in the first half, the Aggies might have been fortunate enough to get into halftime trailing by just one score. Just over a minute remained in the first half when Justin Madubuicke pressured Clemson quarterback Trevor Lawrence into an incompletion. However, Madubuicke then slammed Lawrence to the turf to draw a 15-yard penalty for roughing the passer. Three plays later, Lawrence scored from a yard out to give Clemson a 17-3 lead with 36 seconds left in the second quarter.
KEY STAT: A&M converted just 6 of 16 third downs and 3 of 11 in the first three quarters. Some of the problems were self-inflicted. On three consecutive series in the third quarter, third down pratfalls thwarted A&M. Once, Carson Green drew a false start to turn third-and-seven into third-and-12. Then, Colton Prater did not deliver a snap for a false start to make third-and-6 into third-and-11. Later, on third-and-four, Prater's snap at Mond's ankles resulted in a loss of five yards. Finally, Mond, under pressure, lobbed a pass that was intercepted at the Clemson 1-yard line on third-and-six.
---
Scoring summary
Second quarter:
A&M: Seth Small 32 FG. Drive: 48 yards, 16 plays, 7:33. Big play: Camron Buckley 20-yard pass from Kellen Mond on third-and-15 to Clemson 15-yard line.
CLEM: Justyn Ross 30 pass from Trevor Lawrence (B.T. Potter kick). Drive: 82 yards, 9 plays, 3:21. Big play: Travis Etienne 27 pass from Lawrence to the A&M 44-yard line. CLEM 7, A&M 3
CLEM: Potter 29 FG. Drive: 34 yards, 10 plays, 3:57. Big play: James Skalski recovers Kellen Mond fumble at the A&M 46-yard line. CLEM 10, A&M 3
CLEM: Lawrence 1 run (Potter kick). Drive: 89 yards, 9 plays, 2:53. Big play: Tee Higgins 29 pass from Lawrence to the A&M 2-yard line. CLEM 17, A&M 3
Third quarter:
CLEM: Lyn-J Dixon 4 run (Potter kick). Drive: 83 yards, 8 plays, 2:32. Big play: Pass interference penalty on Elijah Blades gives Clemson first-and-10 at the A&M 13-yard line. CLEM 24, A&M 3
Fourth quarter:
A&M: Jalen Wydermyer 2 pass from Mond (Small kick). Drive: 91 yards, 16 plays, 5:43. Big play: Quartney Davis 16-yard pass from Mond on third-and-11 to the Clemson 26-yard line. CLEM 24, A&M 10
Never miss the latest news from TexAgs!
Join our free email list