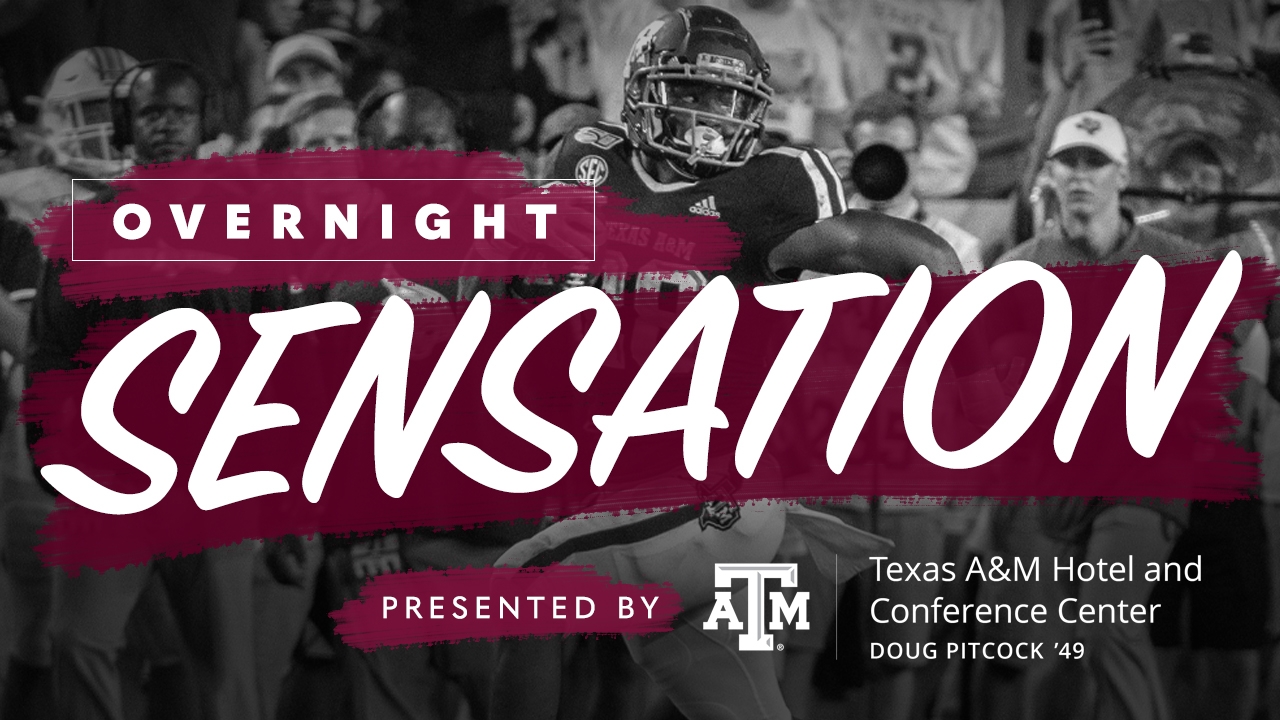 Texas A&M Football
Week One's Overnight Sensation: Isaiah Spiller, Running Back
---
Each Monday during the 2019 Texas A&M football season, we'll identify a first or second-year Aggie player who delivered an exceptional performance and earned the distinction of being the week's 'Overnight Sensation.'
---
Two yards.
That's how close Texas A&M freshman running back Isaiah Spiller came to recording his first career touchdown on Thursday night in his college football debut at Kyle Field. However, It didn't hinder his exceptional performance as a whole as #28 led the Aggies in rushing in the season opener, recording 106 yards on just seven carries, buoyed by the 85-yard run that finished just short of the north endzone goalline near the end of the third quarter.
Though it was his first game as a player on Kyle Field, Spiller is no stranger to the football cathedral in College Station. His father, Fred, was a tight end in the early 2000s under legendary coach R.C. Slocum, and the younger Spiller grew up attending games in Aggieland.
Spiller's night was all the more impressive since he wasn't even A&M's primary back in the offensive gameplan on Thursday evening. Sophomore Jashaun Corbin finished the night with 103 yards on 22 carries as part of the Maroon & White's 246-yard total on the ground.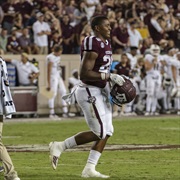 Lia Musgrave, TexAgs
At 6-1 and 220-pounds, Spiller looks to be more of the thunder to Corbin's lightning, but it was his speed that caught the Aggie faithful's eye in the opener. With the clock winding down in the third quarter, Spiller took a handoff from Mond heading left, made one cut, shot through a hole in the Bobcat defense and was to the second level in the blink of an eye.
His ability to seemingly glide by defenders was something noted by TexAgs' executive editor Billy Liucci when the Aggie legacy committed to Jimbo Fisher and Co. back in July of 2018:
"At 5-11, 190 pounds, Isaiah possesses pure, uncoachable playmaking skill out of the backfield. He's pretty electric with the football in his hands, thanks to good speed but next level quickness, burst and footwork. A glider blessed with excellent vision, patience and acceleration, Spiller has the ability to make defenders whiff in space and does a very nice job of keeping would-be tacklers off balance."
That skill set was on full display at Kyle Field on Thursday night. Now the question becomes how will Jimbo Fisher and Darrell Dickey utilize their dynamic duo of Spiller and Corbin moving forward?
It'll be all hands on deck next weekend when the Aggies head to Clemson, South Carolina to face the nation's top team in one of the early season's most anticipated matchups.
Spiller's stats against Texas State:
Carries: 7
Rushing Yards: 106 yards
Yards/Carry: 15.1
Long Run: 85 yards
Touchdowns: 0
MESSAGE FROM OUR SPONSOR
With a privileged location directly across from Kyle Field, the Doug Pitcock '49 Texas A&M Hotel and Conference Center offers 250 guest rooms, rooftop pool, dining outlets, a two-story bar and lounge, and conference center with 35,000 square feet of meeting and event space.
Never miss the latest news from TexAgs!
Join our free email list
PRESENTED BY