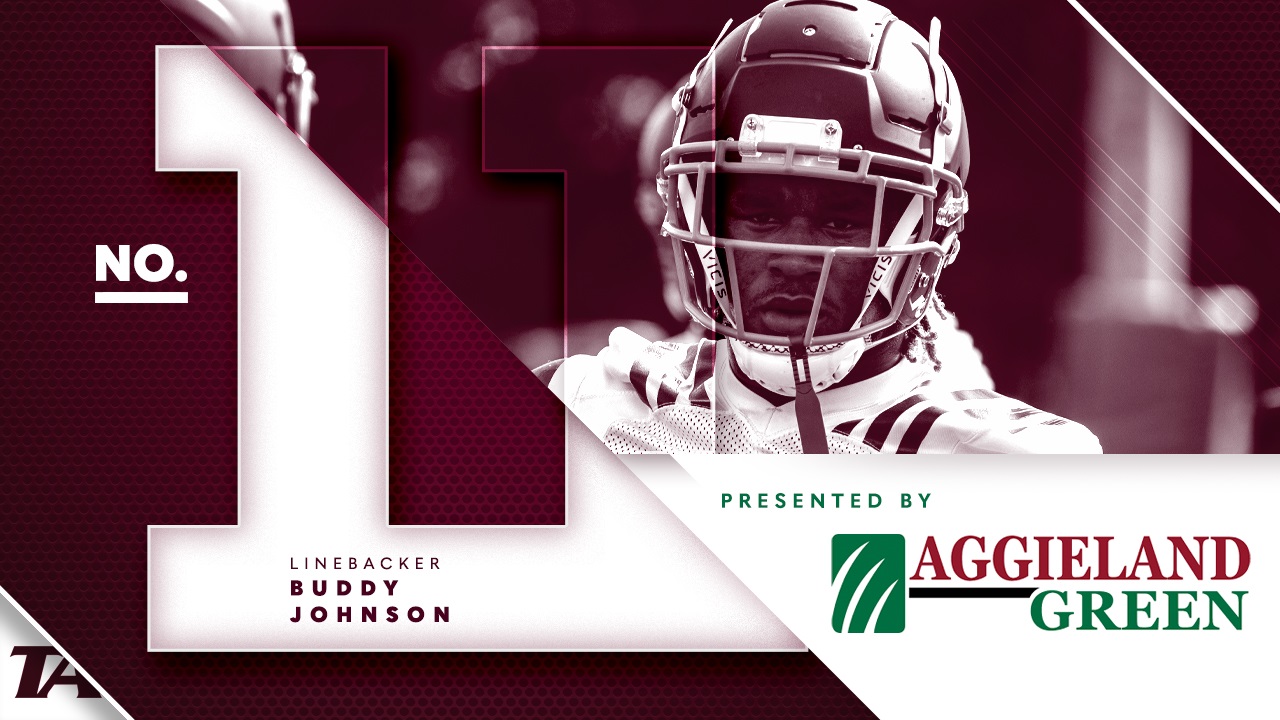 Texas A&M Football
30 Players in 30 Days: #11 — Buddy Johnson
---
Position: Linebacker
Classification: Junior
Hometown: Dallas, Texas
Listed Height: 6-2
Listed Weight: 228
Notes from Liucci's breakdown on Johnson
He's having a good camp. We're hearing good things. Jimbo talked about him last week at the TexAgs kickoff how he's a guy who has played a good amount of football to where he's comfortable playing at a high level.

He's a gifted athlete who has grown into an SEC linebacker. I won't let it go over how many people were crying that A&M was in a dog fight to get him with Baylor. People thought that who we were fighting with meant he didn't matter or wasn't that good. No, these guys can play.

He looks like a prototypical SEC West linebacker. He's built like an NFL talent. Both Johnson and Hines still have so many games left in their A&M careers. The sky is the limit for both of them.

Last year, I thought Buddy went from flashing it as a true freshman, showing he could play fast and physical, to playing extremely well last year even when they didn't need him to. He didn't need to start, but he showed he could get to the football and make plays.

He had an outstanding bowl game against NC State. It was really his first start where he was a primary guy in the defense from wire to wire.

We went and saw him at the spring workouts. He's got that vocal leadership that you love to see out of him. I don't think there are many players that the A&M staff was as excited to see than Buddy Johnson.

I asked someone how much A&M would miss Alaka because there are two guys who haven't played a ton. But once you get those guys out there, you're going to be comfortable with them. There's some reason to be concerned, but not much. It's not about knowing the defense. It's about doing what you have to do when the ball is snapped in a game.

You have to feel comfortable with where this position is heading with both Hines and Buddy Johnson. By the end of September, I think we're going to feel great about these two guys.
A SPECIAL THANKS TO...
Aggieland Green is proud to be Aggie owned and operated. We take away the stress and guesswork out of having a thick, green, and weed-free lawn and provide effective backyard mosquito protection. Visit AggielandGreen.com for more information.
Follow the entire 30 Players in 30 Days series here.
Never miss the latest news from TexAgs!
Join our free email list